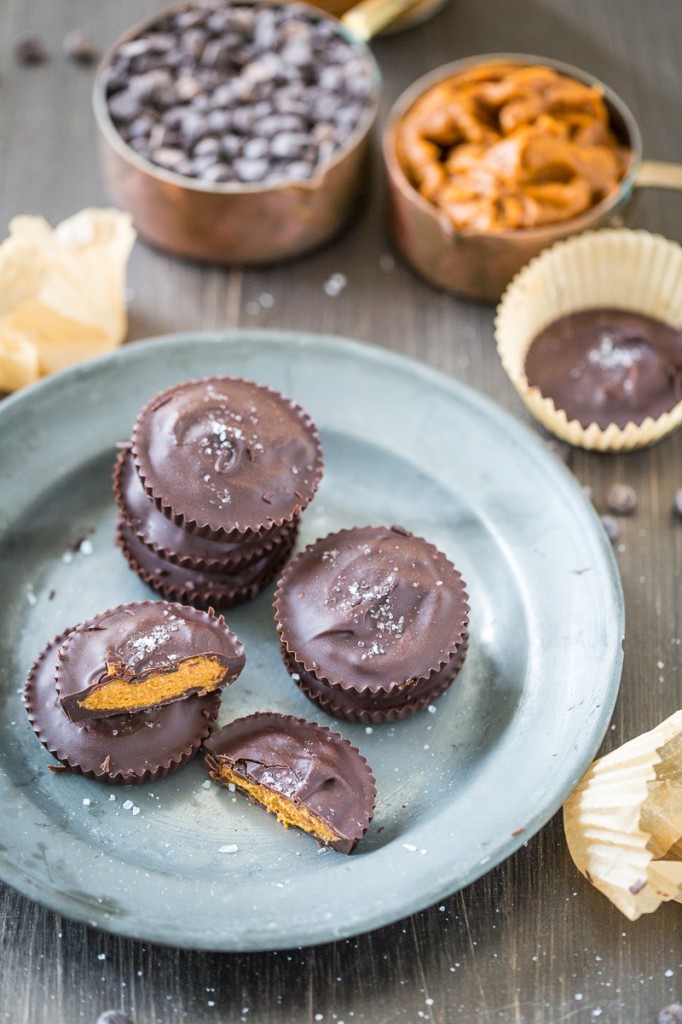 Remember back when we made Maple Spice Pumpkin Butter?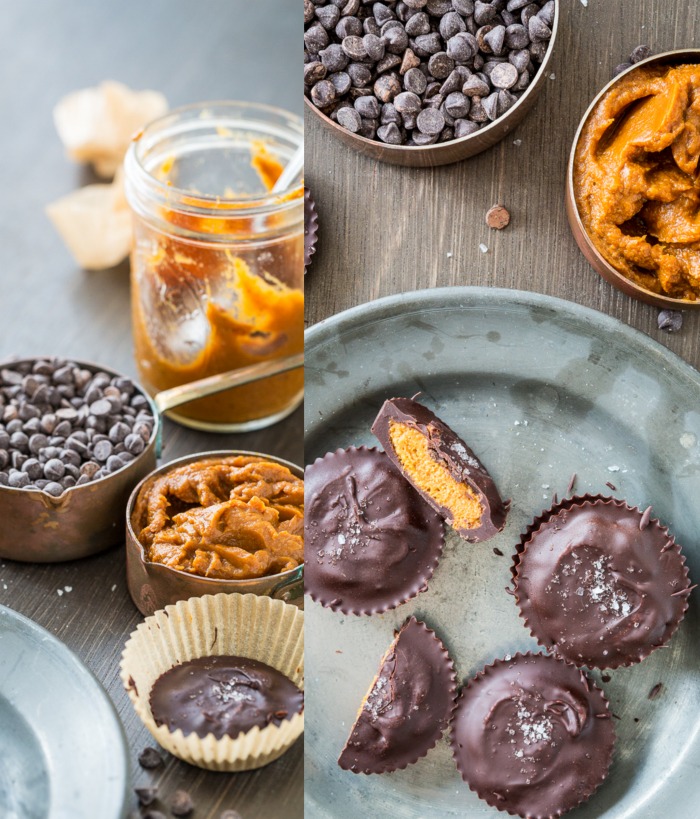 And for awhile, everything was going great but then we were like "Man, spreading pumpkin butter on all of my toast and using it as a filling for cinnamon rolls is getting boring."*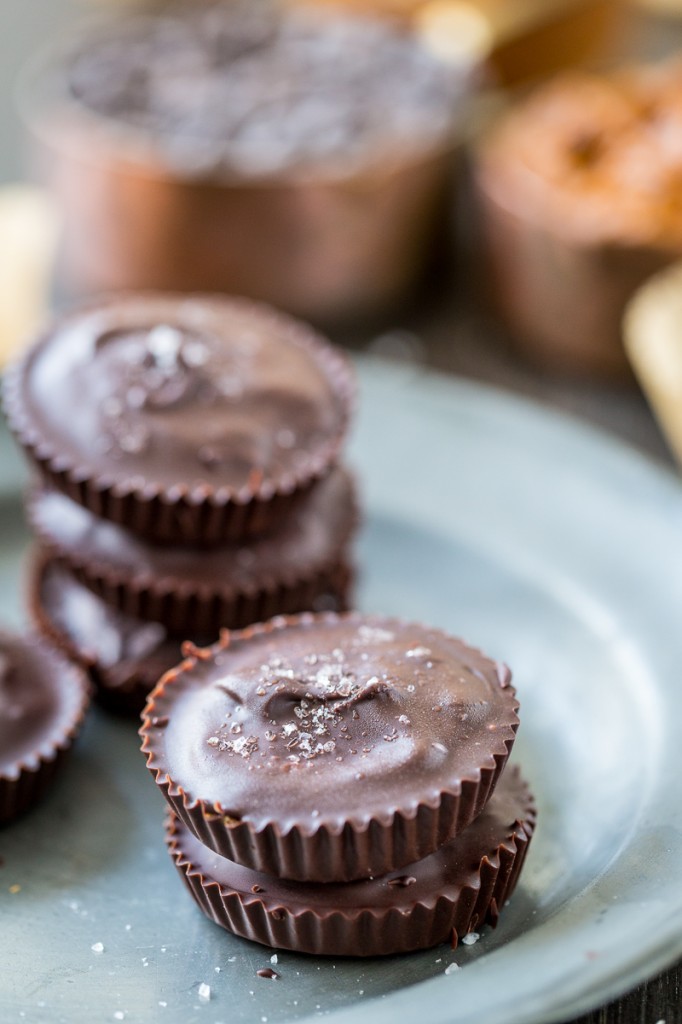 Then we all looked at each other, wondering what we were going to do about this newfound Pumpkin Butter Boredom.**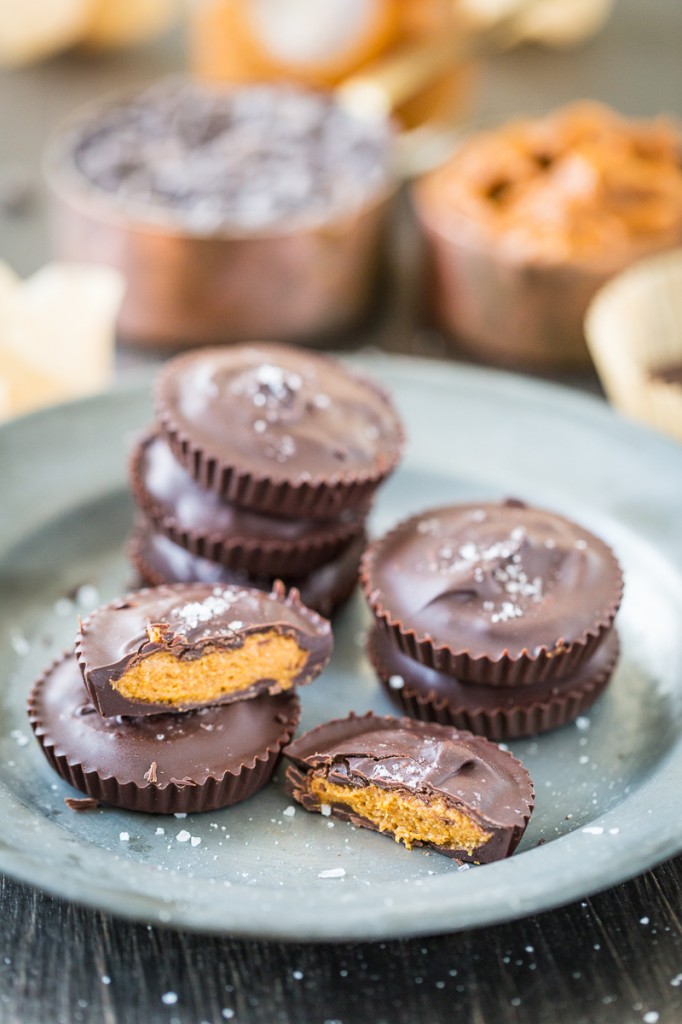 At that very moment, the equivalent of My Birthday and Christmas having a baby happened: My favorite vegan chocolate chips were sent to me via mail. Talk about a good mail day!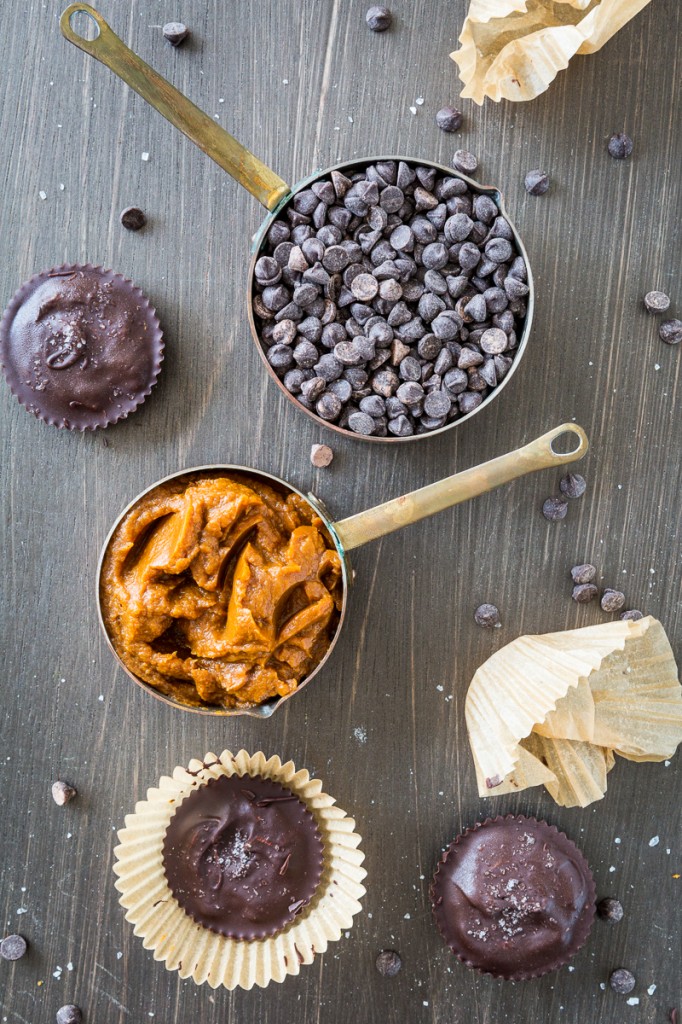 Before I start professing my love for these chocolate chips, I want to talk to you about sugar. I am vegan for the animals so naturally, I want to make the world better for animals by helping others make more plant-based choices. Aside from urging you to consume vegan sugar (rather than regular sugar that is filtered through bone char) and consider doing so in moderation, I make no other suggestions to you regarding your intake. I also prefer not to make any suggestions involving other types of food, like oil, salt, or gluten-containing foods and I make no claims as to other types of diets, such as raw or macrobiotic, being 'better for you." My reasoning is this: For someone considering a vegan diet, I think the thought of eliminating animal products from one's diet can be daunting enough. I don't want to villainize any other foods or ways of cooking because that can make the idea of a vegan diet just that much more overwhelming. There's no need to make the transition any more complicated than it needs to be.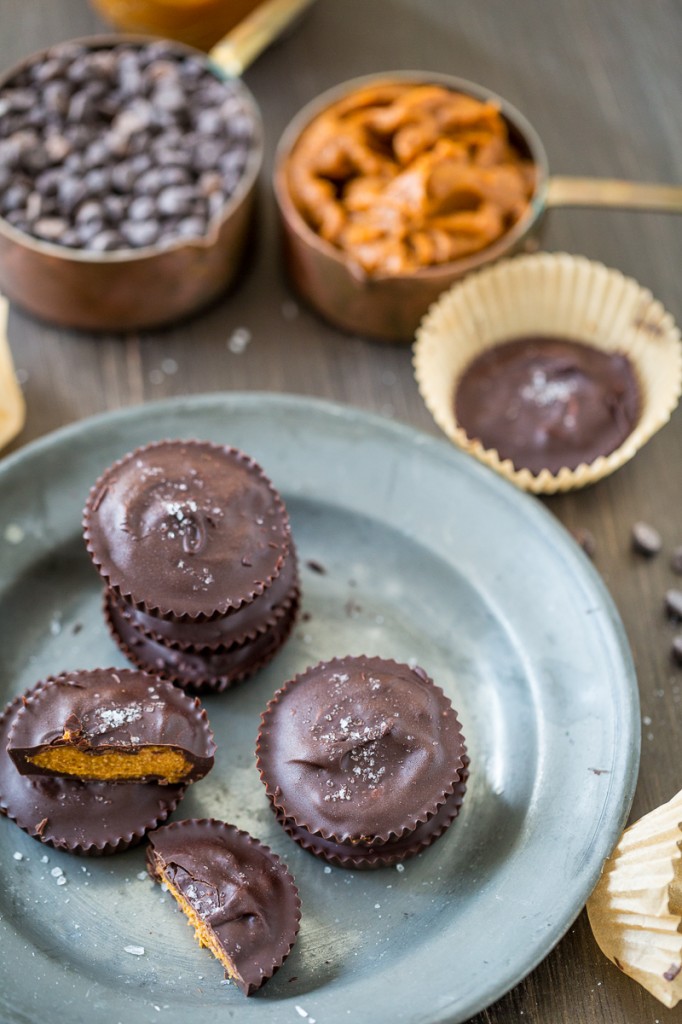 With that said, I personally feel better when I don't consume sugar, though I'm not super die-hard strict about it. I try not to buy things containing sugar or evaporated cane syrup, though I do use sweeteners (sparingly) such as coconut sugar, brown rice syrup, maple syrup, and (even more sparingly) agave syrup. I do use stevia and xylitol from time to time as well. It's not something vegans need to do, but I feel my best when I avoid sugar. Because I try to live this way, finding vegan chocolate chips (because this girl needs her chocolate!!!) that were also sugar-free became my unicorn. I'd never seen them yet I wanted to believe that they existed.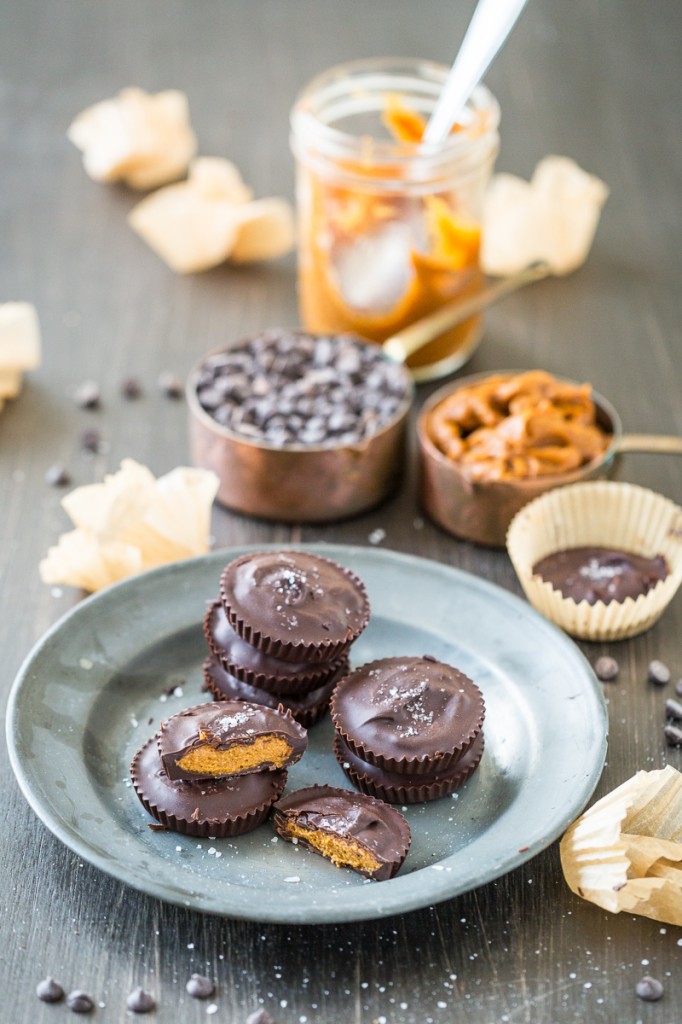 Then I found Lily's Dark Chocolate Premium Baking Chips, that just so happen to be sweetened with stevia. Ever since that fateful day that I laid my eyes upon them on the shelves of Whole Foods, they have been my go-to chocolate chips. They are a bit on the pricey side but for me, but they are totally worth it. They melt beautifully for chocolate candies or sauces and they taste amazing. When Lily's Sweets contacted me to review their spectacular fair-trade, stevia-sweetened chocolate morsels (and give away a couple of bags!!!), I was like "Please, guys, stopping twisting my arm!"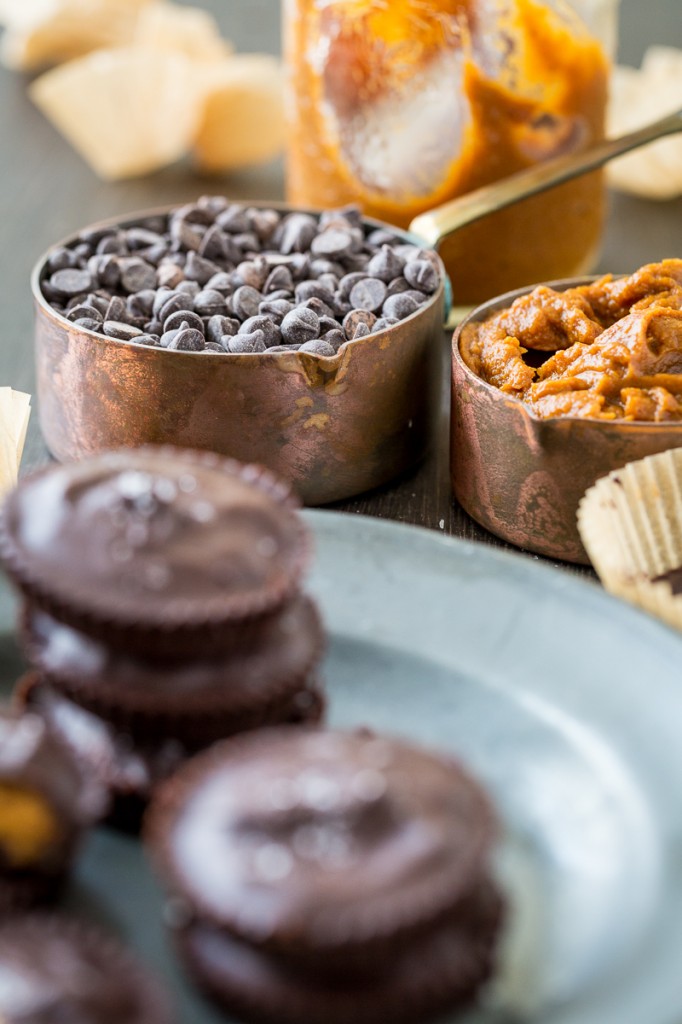 Which brings me back to our pumpkin butter conundrum. I was going to make just plain old chocolate peanut butter cups (you can never go wrong with a classic), but with that jar of pumpkin butter staring me in the face, I knew what I had to do. For all of you with nut allergies, these Chocolate Pumpkin Butter Cups are nut-free! These beautiful little sugar-free chocolate cups are filled simply with pumpkin butter, thickened with oat flour and powdered xylitol (though powdered sugar would work just as well), and sprinkled with a little sea salt. Chris was so ecstatic about them, he actually said that they were "F*%$ing better than peanut butter cups." Then there was an awkward silence that occurs after someone says something really blasphemous or farts. After a few moments, I said "I don't know that they're better," and then I whispered so that the jar of peanut butter in the cupboard couldn't hear "but they're just as good." And then I ate 3 more. Pumpkin Butter Boredom*** be gone!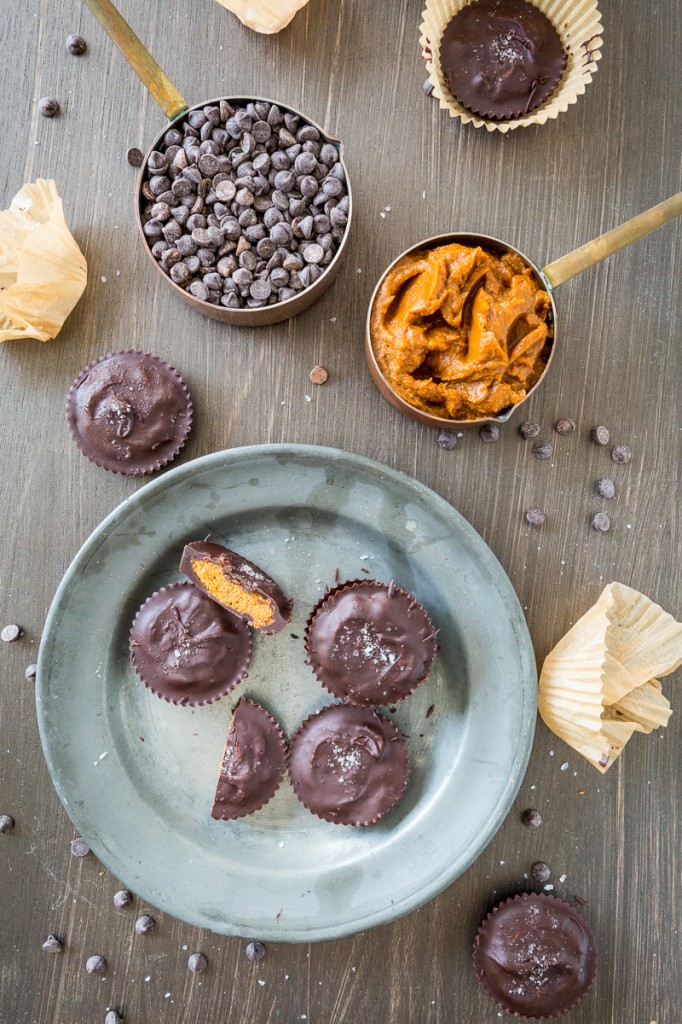 Nut-Free Chocolate Pumpkin Butter Cups
Ingredients
Instructions
In a small bowl, mix together the pumpkin butter, oat flour, and powdered xylitol (or sugar). Once combined, place the bowl in the refrigerator.
Combine the chocolate chips and coconut oil in a double boiler (or a glass bowl situated over a pot of boiling water), stirring occasionally until fully melted and smooth. Remove from the heat.
Line 10 wells of a muffin tin with cupcake liners (or use a plastic candy mold, if you have one). Scoop about 2 teaspoons of melted chocolate into each liner and lightly spread so that it coats the bottom.
Take the pumpkin butter out of the refrigerator and scoop 1 tablespoon of pumpkin butter into each well and use your fingers to gently press down and flatten (it will be sticky so just do the best you can). Scoop 1 1/2 teaspoons of chocolate into each liner over the pumpkin butter and use the back of the measuring spoon to spread it out, fully covering the pumpkin butter. Sprinkle sea salt over each one and place the muffin tin in the refrigerator. Let them chill for at least 30 minutes (if you can't control yourself), but preferably for about an hour or two. Once they are firm, they are ready to be eaten. Enjoy!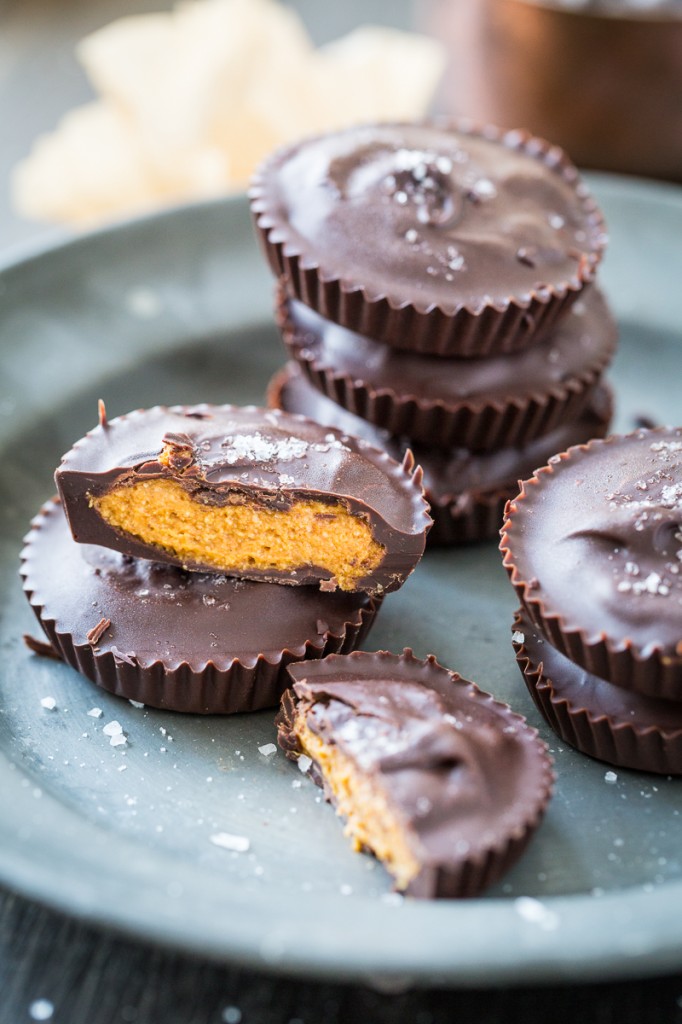 Now for the giveaway! Lily's Sweets is being super generous and letting me give away 2 bags of their vegan, sugar-free chocolate chips to 1 of my lucky readers! The giveaway will run until 11:59 pm PST on November 19th, 2014 and is open to US residents only. Please use the box below to enter! UPDATE: Giveaway Ended.

What is your absolute, most favorite way to use chocolate chips?
*Nobody ever said this.
**Totally not a thing. I just made it up.
***Again- there's no such thing.
Disclaimer: I was given this product to review but the thoughts and opinions expressed here are my own.
Photography by Chris Miller