Recently, I've been really into bringing leftovers to work for lunch. Specifically, I like leftovers that come from a big pot of something and I preferably can eat it with a spoon. It's also best if I can dip toast in it. This potato split pea soup falls into that category.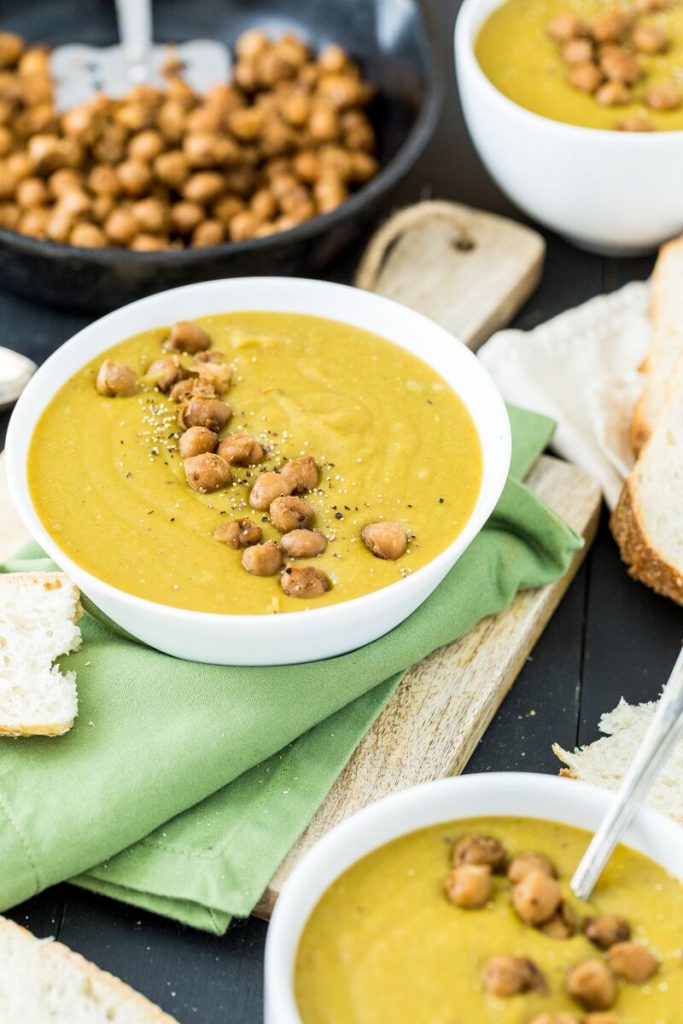 Our office has the World's Slowest Microwave and it takes a particularly long time to reheat these leftovers, so it's a good thing I like being that person- the one who hogs the microwave for at least 5 minutes, making other people move around me while I stand in front of it and watch the clock slowly count down.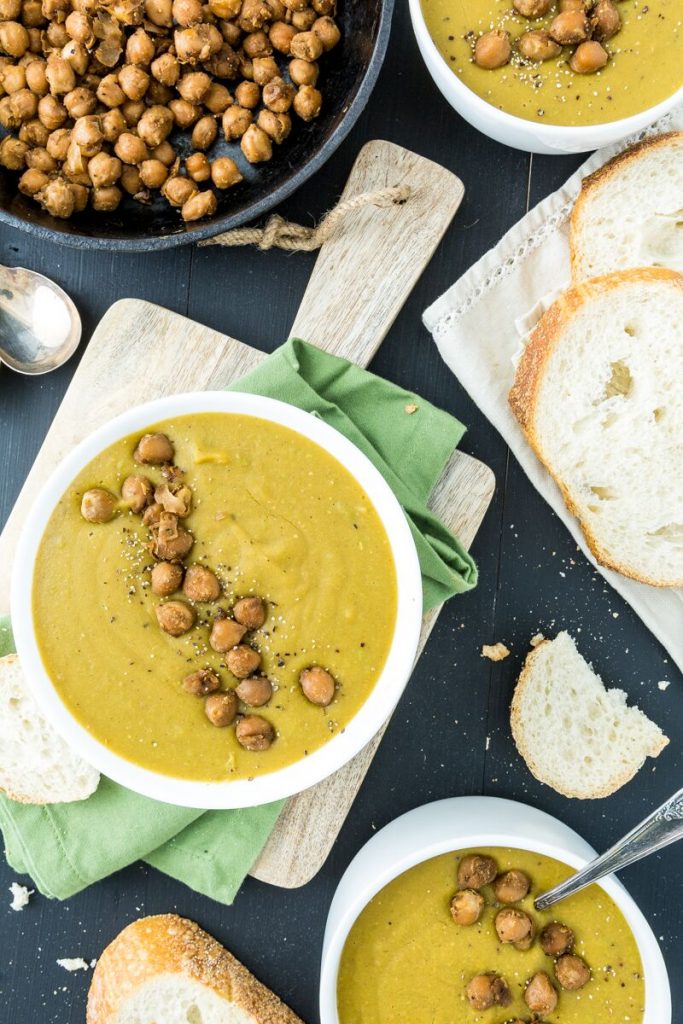 During the five minutes I'm standing in the kitchen, my coworkers and I discuss what we're having for lunch. For, like, three weeks straight I had potato soup for lunch because potatoes are legit my favorite vegetable and I'm always down for some vegan potato soup. I never get tired of it. Once it got to the point, though, where my coworkers didn't even have to ask me what I was eating- when they just say "Potato soup?," I knew I had to switch it up.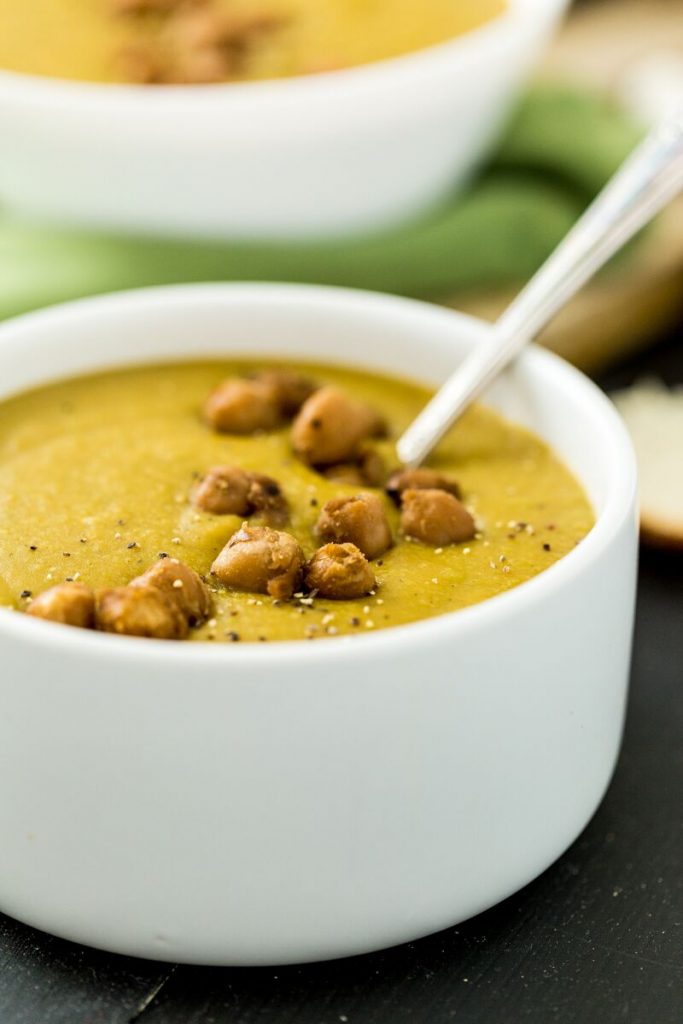 On the weekends, I like to make a double or triple batch of something for dinner that will yield enough leftovers for me to have my lunch covered for the following week. So I made lentil chili, minestrone (from my newest cookbook), an empty-out-the-fridge-cauliflower-and-other-stuff soup, and most recently, this split pea soup. I didn't really have a recipe I was working from and because I wanted to have a lot of soup (enough for dinner for four and then four to five lunches in the upcoming week), so I decided to throw some potatoes in there purely to add help make a larger batch. It was my practicality at its best. And it turned out to be one of the best life choices I've made since editing my "Workout Tunes" playlist to be largely comprised of Beyoncé and Missy Elliott songs.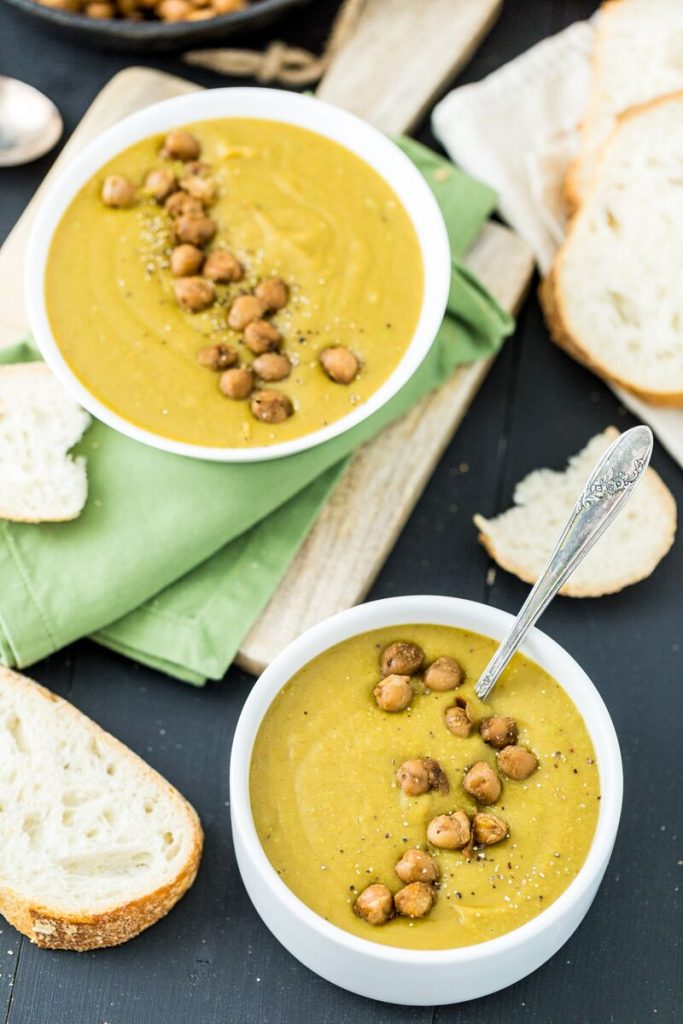 By combining potato soup with split pea soup, you get the best of both worlds: the creamy lusciousness of the potato soup and the smoky earthiness of split pea. It just works. Plus the recipe is crazy easy and super duper tasty. It's kind of a no-brainer. Even more of a no-brainer: Topping the soup with some chickpea bacon.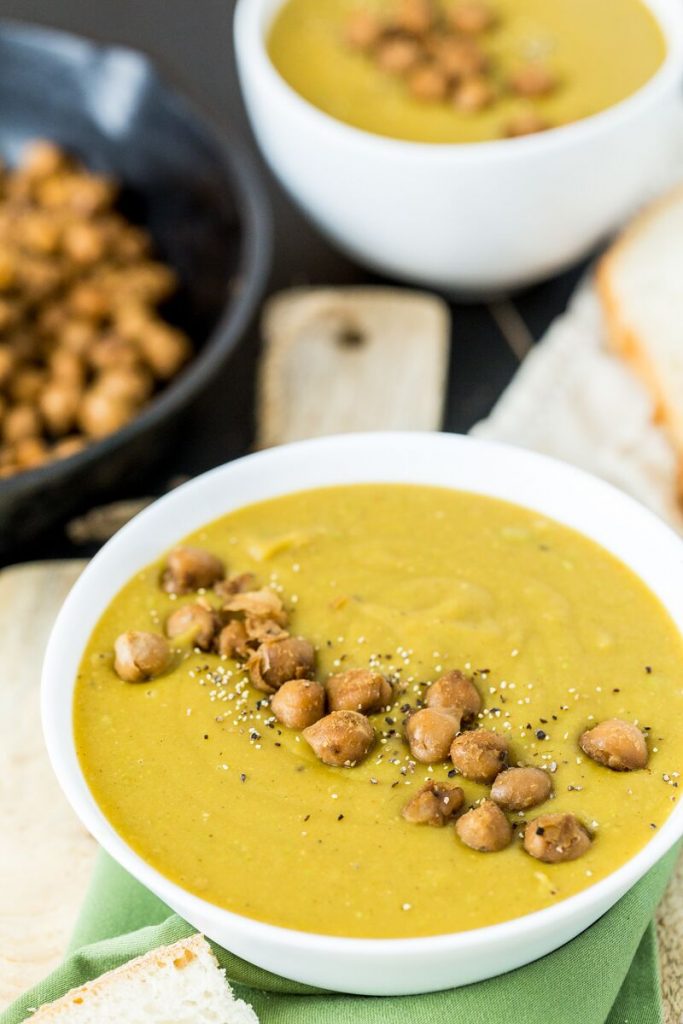 My first day of bring leftovers of this soup to work, while I was heating it up in the microwave, my coworker said "Is that split pea soup?" I told him it was. Then he said with "It looks delicious. I love split pea soup." I said "Me too. I'd say it's in my top 5 favorite soups." His response: "Right after potato soup, right?" I agreed with him and decided not to tell him that this split pea soup was, in fact, half potato soup.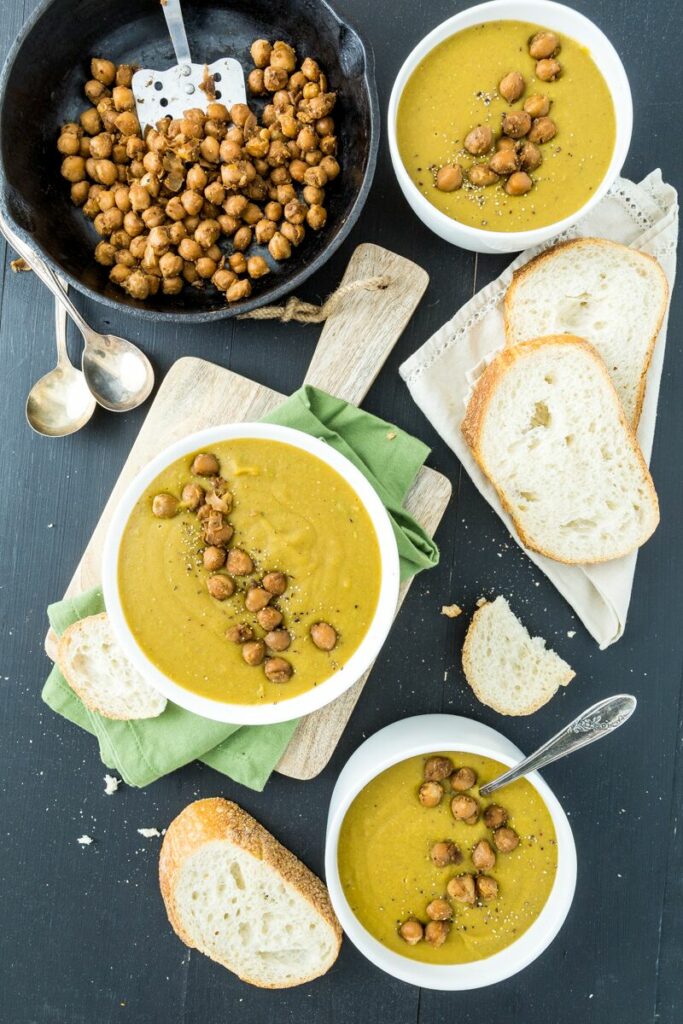 Creamy Potato Split Pea Soup
Ingredients
1 tablespoon vegan butter
1 large leek, split in half lengthwise and sliced (white and light green parts)
3 carrots, peeled and sliced
3 celery ribs, sliced
3 yukon gold potatoes, chopped
1 lb split peas
6 cups vegetable broth
4 cups water
2 teaspoons dried thyme
2 teaspoons dried parsley
1 teaspoon cumin
1 teaspoon garlic powder
¼ teaspoon cayenne pepper
2 tablespoons nutritional yeast
2 teaspoons liquid smoke
salt and black pepper to taste
Instructions
Melt the butter in a large pot over medium heat. Add the leek and cook, stirring occasionally, until the leeks are tender and slightly translucent, four to five minutes.
Add the carrot, celery, and potato and cook, stirring occasionally, for about 5 minutes. Add the split peas, vegetable broth, water, thyme, parsley, cumin, garlic powder, and cayenne pepper. Bring to a boil, then reduce the heat to a simmer. Cover the pot, leaving it open a crack, and let cook for about 20 to 25 minutes or until the split peas are tender. Turn the heat off.
Add the nutritional yeast and liquid smoke. Use an immersion blender to blend the soup until smooth and creamy. Once smooth, add salt and pepper. Serve immediately. Enjoy!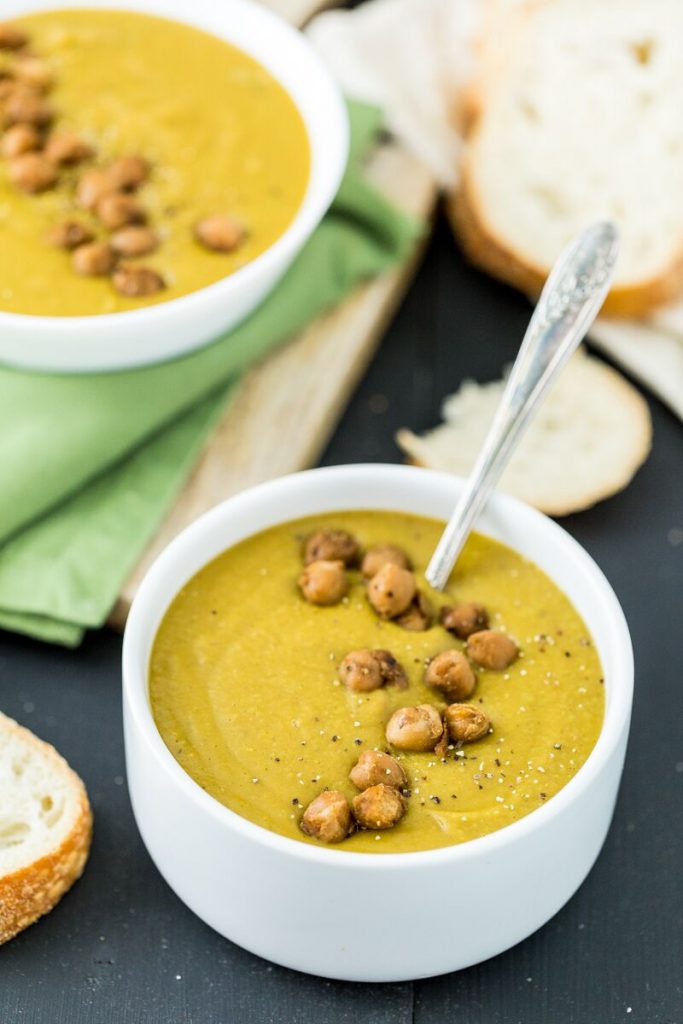 What's your favorite meal to have as leftovers?
Photography by Chris Miller