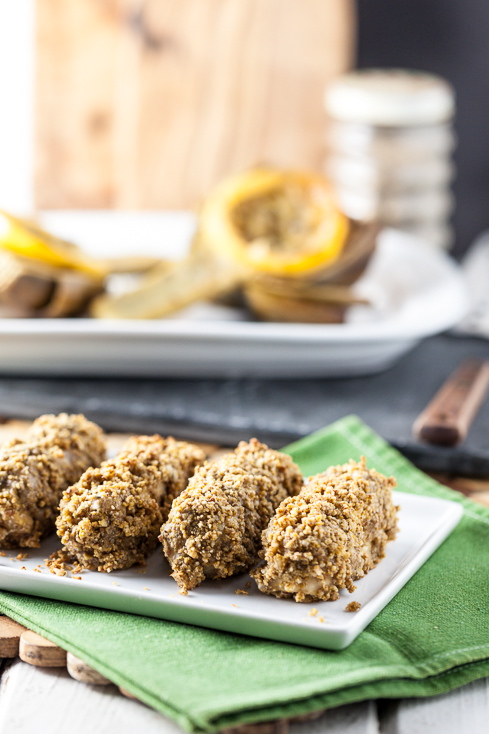 About 9 years before I became vegan, I became a vegetarian.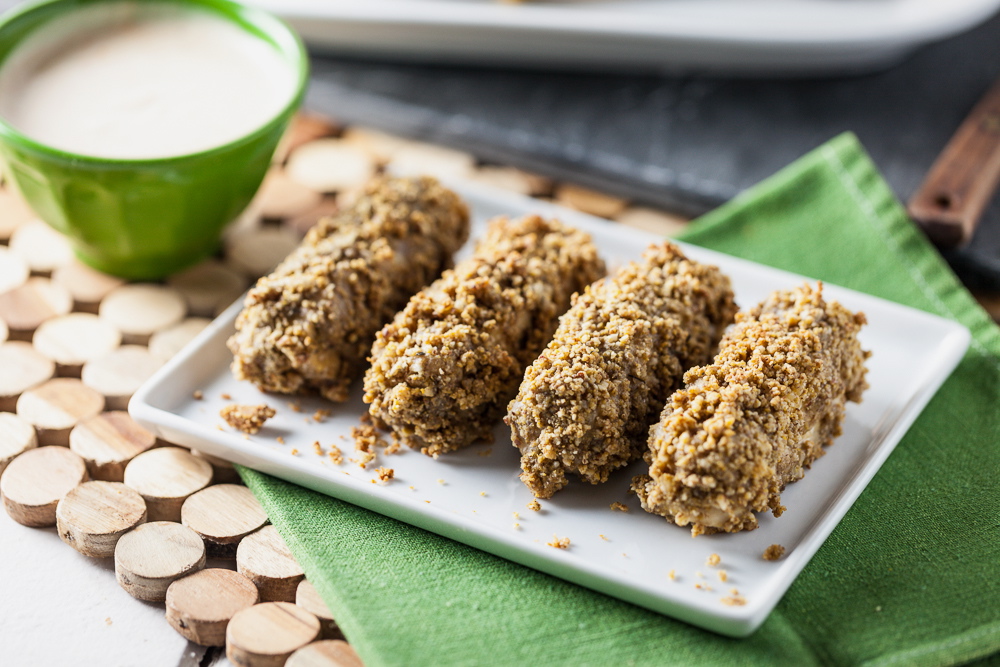 I didn't eat a ton of meat before that.  Mostly chicken.  Some turkey.  And it was always just grilled in my George Foreman grill.  No craziness like buffalo wings or BBQ ribs.  No red meat or pork at all, actually.  I always kind of felt like it was wrong, but ate it because I was taught that it was vital to one's health to eat meat.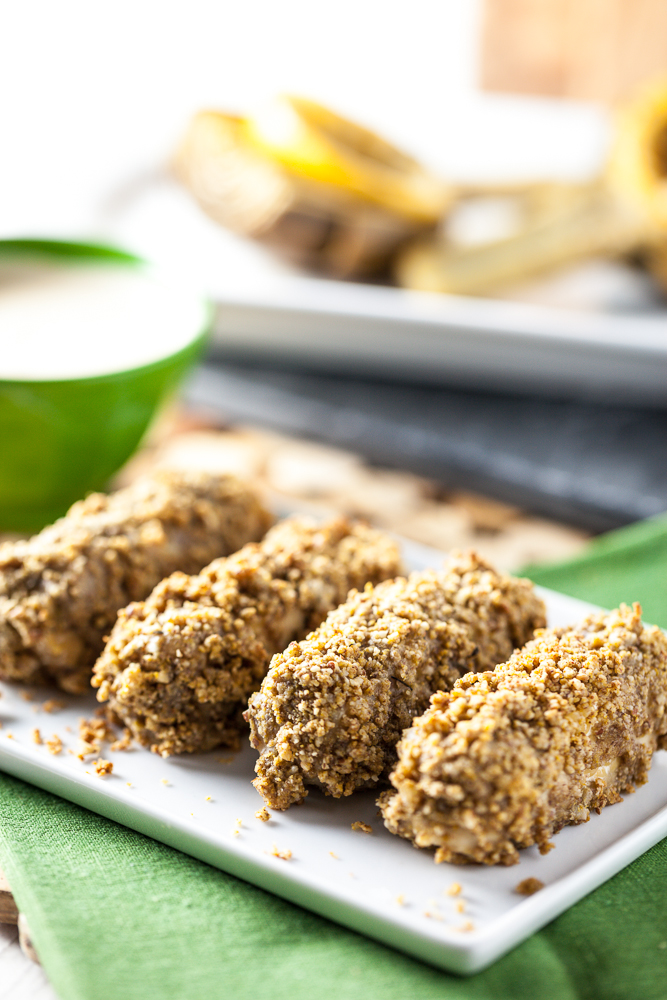 However, one year, about a month before my 22nd birthday, I started craving a big burger with all the fixin's, fries and a big milkshake (the kind where they serve you the extra milkshake in a silver canister along with your milkshake).  I thought I was craving beef.  Looking back, I know that I was rebelling against my personal trainer lifestyle of eating plain chicken breast and vegetables all the time.  I just wanted to indulge.  It didn't need to be beef.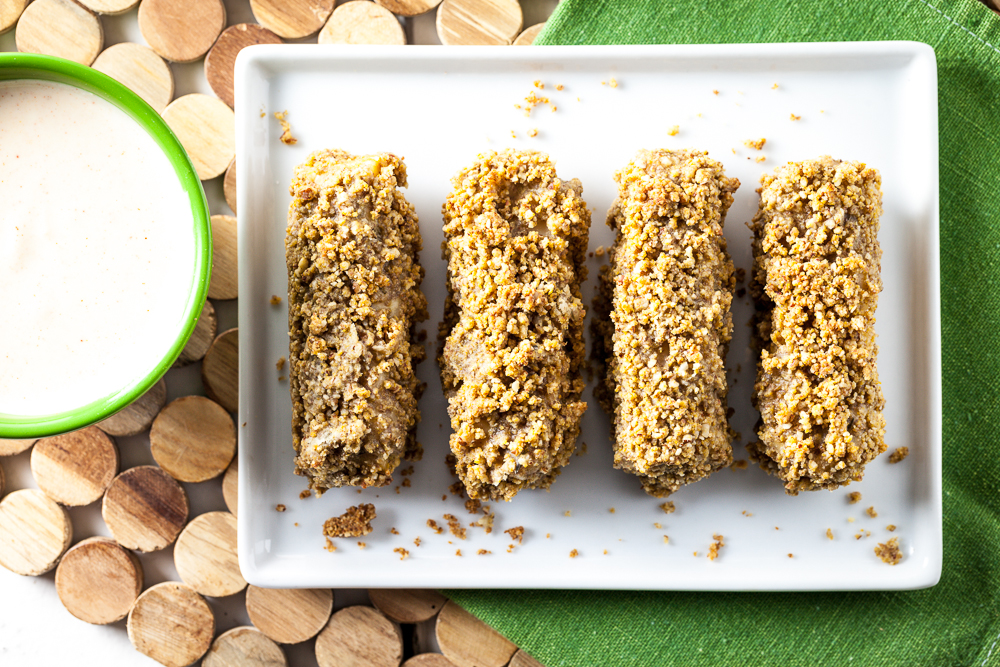 So I decided that for my birthday, I wanted to go to an old-fashioned diner, one in San Francisco that was acclaimed for it's burgers.  And to make that burger taste even better (this was my logic back then), I decided to not eat any meat at all, to be completely vegetarian for two weeks prior to my birthday dinner.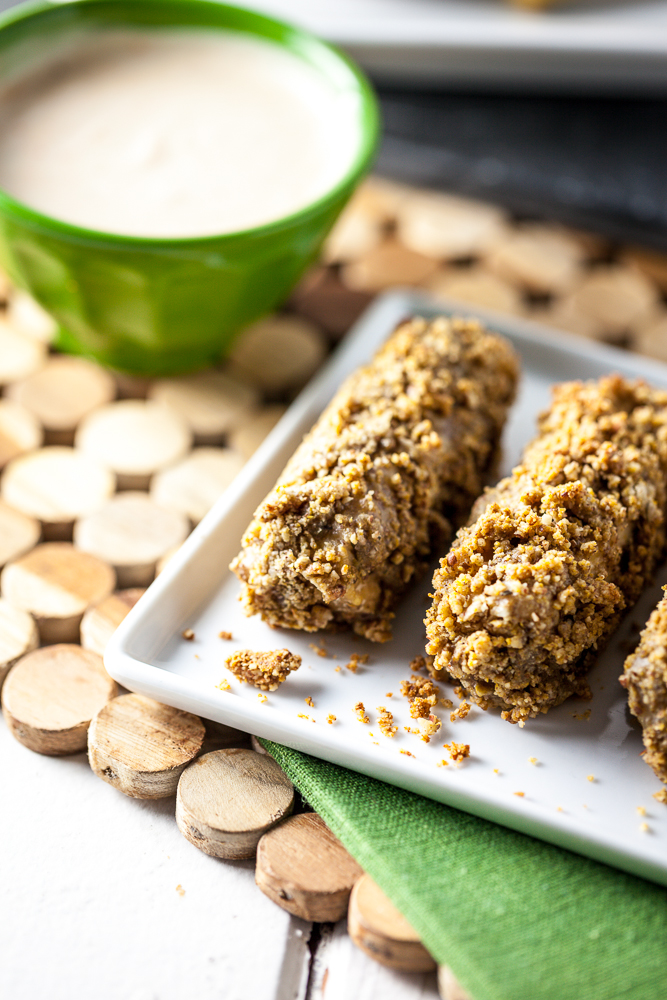 This wasn't my first time trying out a vegetarian lifestyle.  I tried it once in high school but I didn't know what I was doing and quit after only eating lettuce and white sandwich bread for a few days.  This time, however, since I had been studying nutrition as my minor, I had a better grasp on how to properly feed myself.  This time around was wonderful.  I felt lighter, cleaner, purer, had more energy, and never felt sluggish after meals.  By the time my birthday arrived, I wasn't even sure that I wanted a burger at all.  But all my friends were coming and we had this big thing planned, so I went along with it.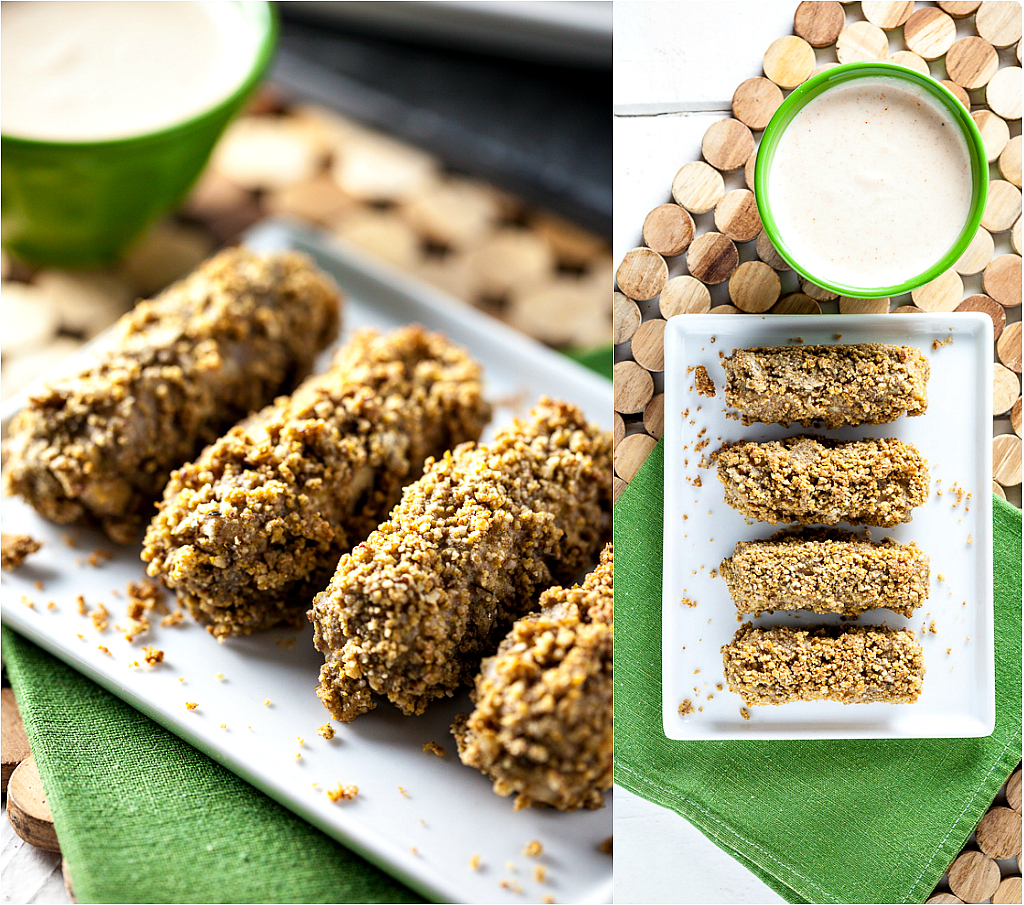 I ate the burger.  And then I was sick for a week.  My stomach had never felt such pain as it did trying to digest that burger.  I had enough nutrition schooling to know that if my body reacted that poorly to meat, and I felt better without it, I definitely should not be eating it.  And that's how I came to stop eating the flesh of dead animals.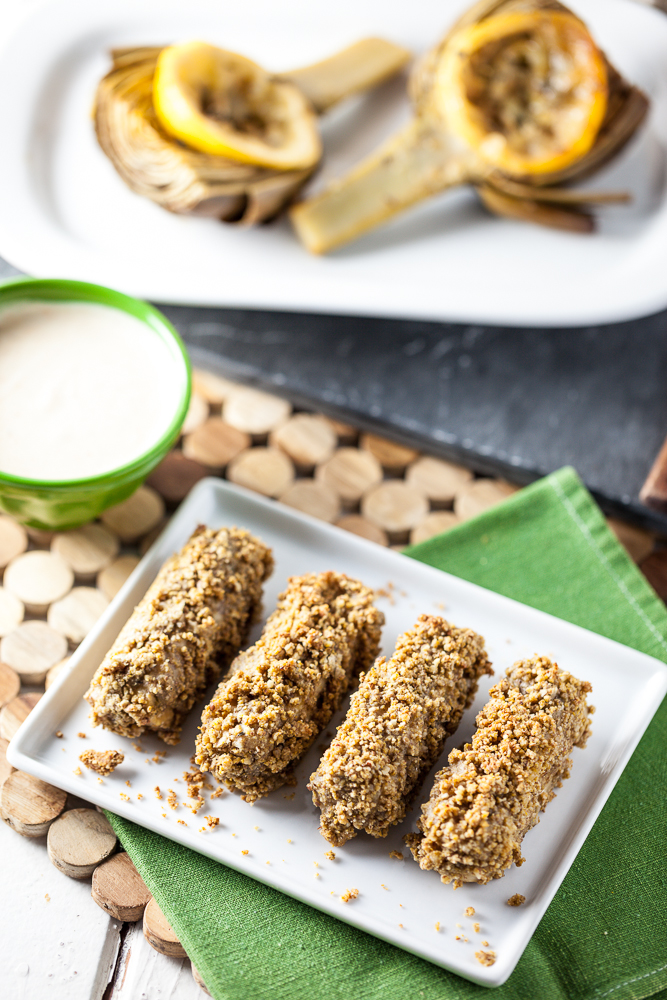 Recently, when a reader asked me how to recreate a healthy vegan version garlic parmesan wings.  I was stumped.  I hadn't had meat in over 10 years and even when I did, I don't think I'd ever even heard of garlic parmesan wings.  I had no clue how they were supposed to taste.  Then I remembered a wonderful post written by Cadry about why vegans eat meat substitutes.  It's not because we are craving dead animals, we're craving the sauces, spices and seasonings they're cooked in, the flavor of the final product.  I was pretty sure I could recreate something that would be both garlicky and parmesan flavored, but healthier and with more compassion.
I started by marinating strips of tempeh in a garlicky milk mixture for a few hours.  Then I coated it in pecan parmesan before baking and Viola!  Thick, juicy tempeh wings filled with tons of garlic and parmesan goodness.  I served them up with some lemon roasted artichokes and a garlic aoli dipping sauce (I used a recipe that I found online, but I can't for the life of me remember where I got it).  We ended up dipping the garlic parmesan tempeh wings in the aoli and it was pretty fantastic.  I think it would be really great with a vegan ranch dressing too, but they're awfully tasty by themselves.  I was quite pleased with this creation and it was just another perfect reminder to pay attention to what your cravings are really for.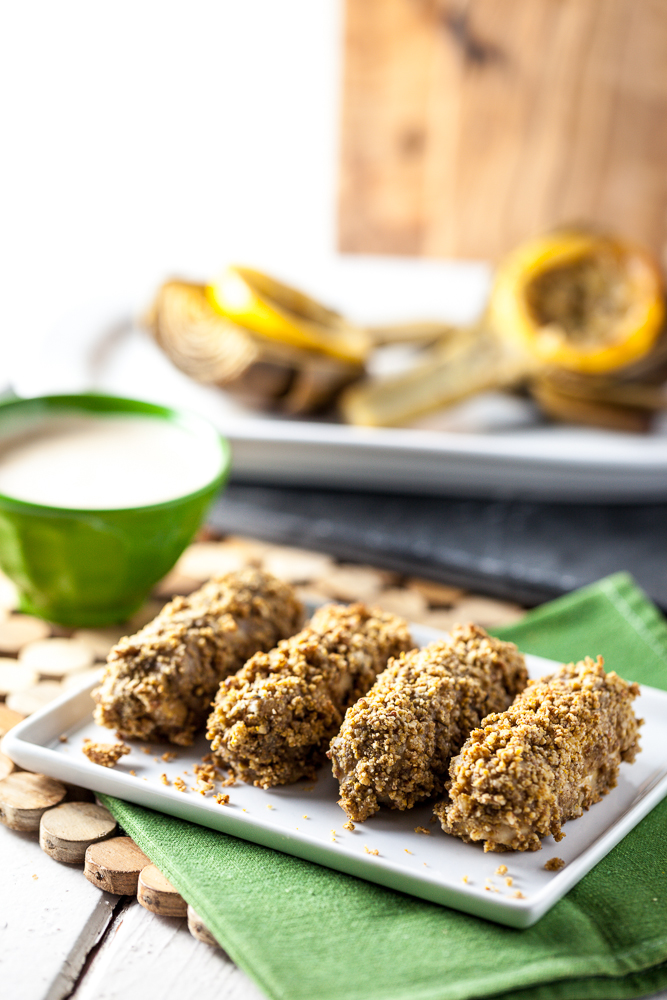 Garlic Parmesan Tempeh Wings
Ingredients
1 8oz block of tempeh
1/2 cup milk
juice of 1/2 a lemon
4 cloves garlic, minced
1 teaspoon onion powder
1 teaspoon dried thyme
1 teaspoon dried oregano
1/2 teaspoon dried marjoram
1/2 teaspoon sea salt
1/2 cup arrowroot powder
2 teaspoons garlic powder
1 cup pecan parmesan
Instructions
Cut the tempeh into 10 strips, widthwise. Combine the marinade ingredients in a shallow dish. Add the tempeh, taking care to cover all sides with marinade. Cover and place the dish in the refrigerator to marinate for at least 1 hour, up to overnight.
Preheat the oven to 350. Line a baking sheet with parchment paper.
On a plate, combine the arrowroot and garlic powder. Place the pecan parmesan on another plate.
One by one, remove 1 tempeh strip from the marinade, dredge in the arrowroot powder, then dip back into the marinade. Shake off any excess. Then place the strip in the pecan parmesan and coat. Lay the parmesan-coated tempeh strip on the prepared baking sheet. Continue until all strips are on the baking sheet.
Bake the tempeh for 15 minutes, flipping once halfway through to allow for even cooking. Serve warm. Enjoy!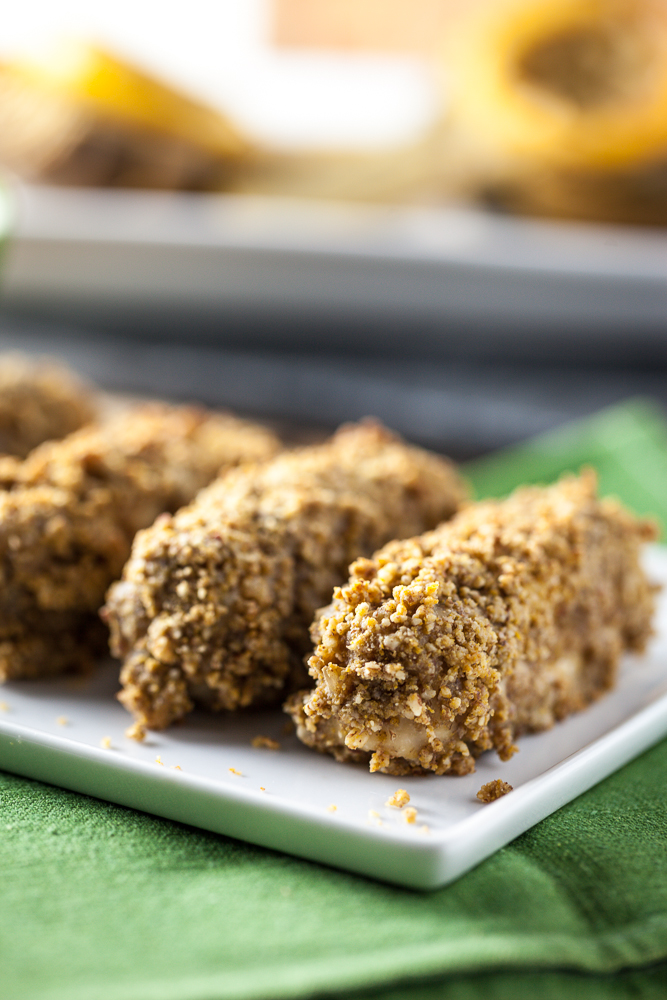 Do you ever crave things from your pre-vegan/vegetarian days?
Photography by Chris Miller