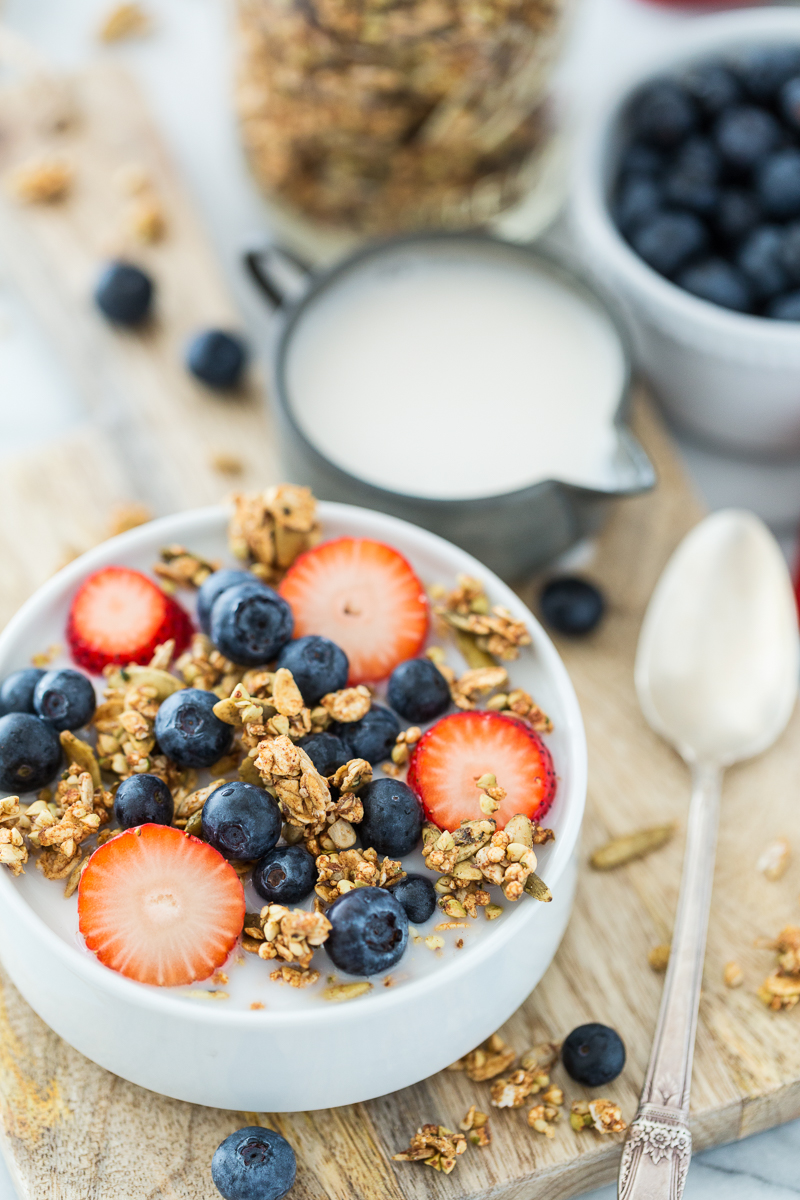 So, I have a bit of news for you: I have another book signing/event coming up! Yay! I'll be appearing at BookPeople in Austin, Texas on May 28th. I'll be doing an "In Conversation" (which, from what I understand, sounds a lot like "Inside The Actor's Studio") with Julie Wernersbach, a Q&A with the audience (you guys), and signing books. I might even bring cookies (depending on how my AirBnB's oven works). I would sooooooooooo love to see you there! Here are the deets:
LOCATION: BookPeople at 603 N. Lamar Blvd., Austin, Texas
WHEN: May 28th, 2015 at 7pm
ALSO: Please, pretty please come!
Other news: I'm done with my day job for now so the last couple weeks, I've been, to use one of my dad's favorite phrases, farting around the house, trying to finish up odd projects, catch up on recipe development for the blog, while also working on a couple other projects.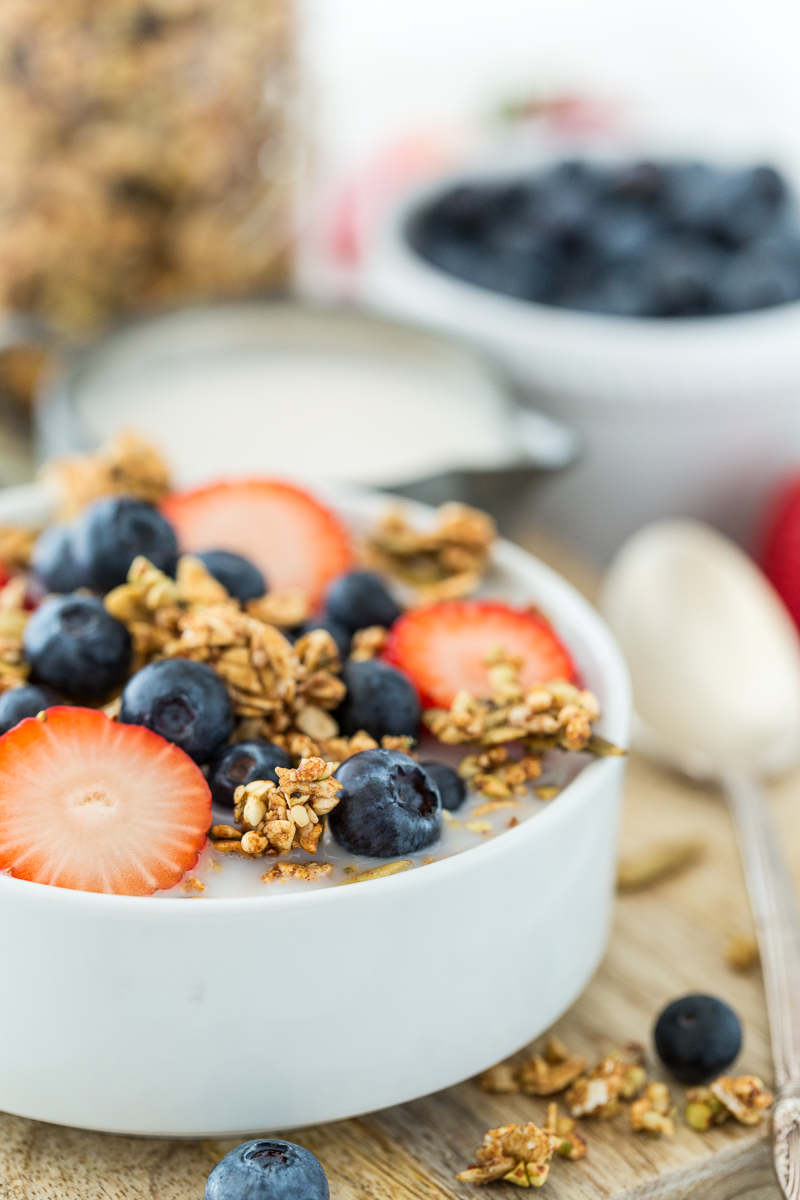 We're in the middle of remodeling our office to make it more of a separate workplace (complete with prop storage) for me while providing Chris with efficient studio space (do you remember that one episode of Friends where Ross plays with his synthesizer/keyboard? Well, Chris is just like that except that he has, like, 8 keyboards [and this is not counting his drum machines and equalizers and other stuff] but he does play infinitely cooler music.). We attempted this a couple years ago but as my prop collection grew, so did Chris's studio and now I can barely walk in there without having a clutter-induced anxiety meltdown. Needless to say, I'm really excited for this to be done. I'll give you a tour when it is.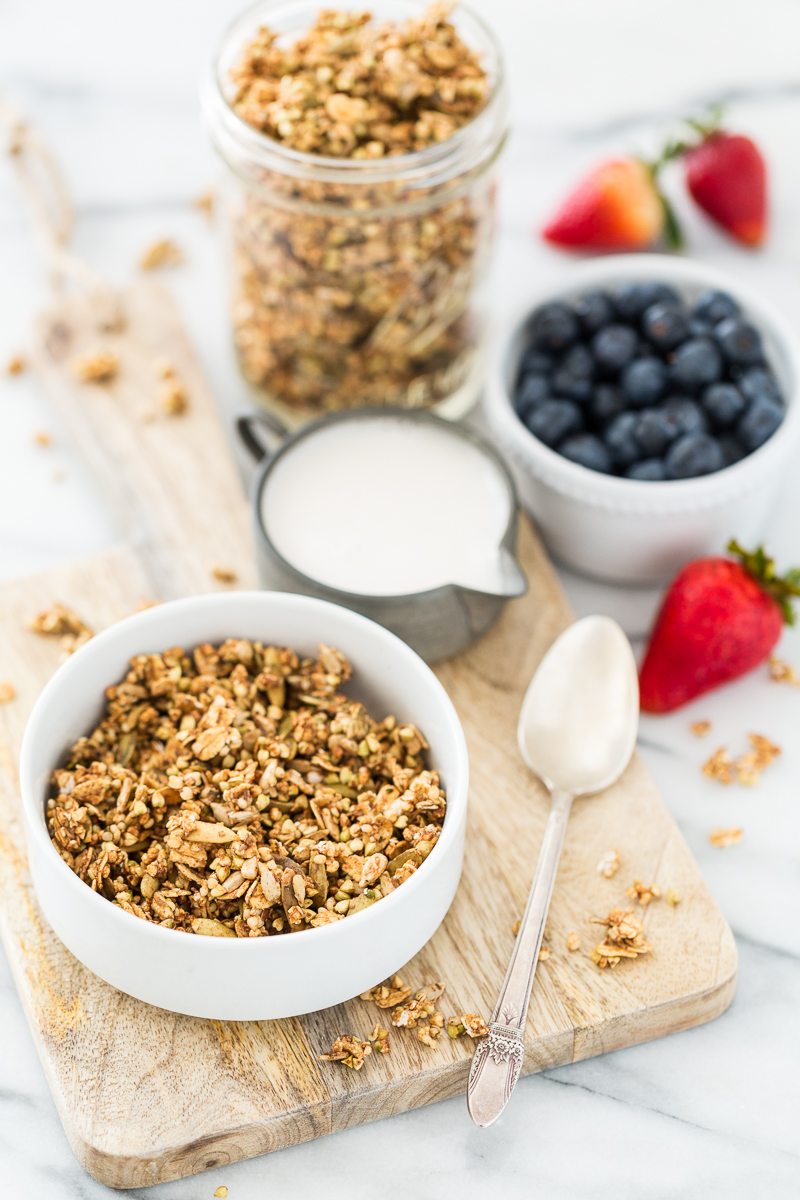 So, in order to prepare for this massive overhaul, I've been organizing like a mad woman. I have a huge storage box that has been in the top of the closet in the office, just filled with pictures from my childhood, middle school, highschool, and my early twenties (back when you still got rolls of film developed). Also, back in middle school and high school, I covered my bedroom walls with pictures, magazine cut-outs, ticket stubs, and other memorabilia. When I moved out, I transferred everything from the walls to those old-school, large construction paper books. So I have those in there too. It's kind of been this thing I've been pretending wasn't there because I didn't want to deal with it, but now I've faced it head on. Chris keeps accusing me of scrapbooking but I swear, they're photo albums. I'm the least crafty person I know. There's no collages (except for the pages of stuff from my walls), no cutesy crap. Just pictures and text explaining what certain pictures are. So I guess it's a little more involved than making a photo album. I'm calling it "Minimalist Scrapbooking."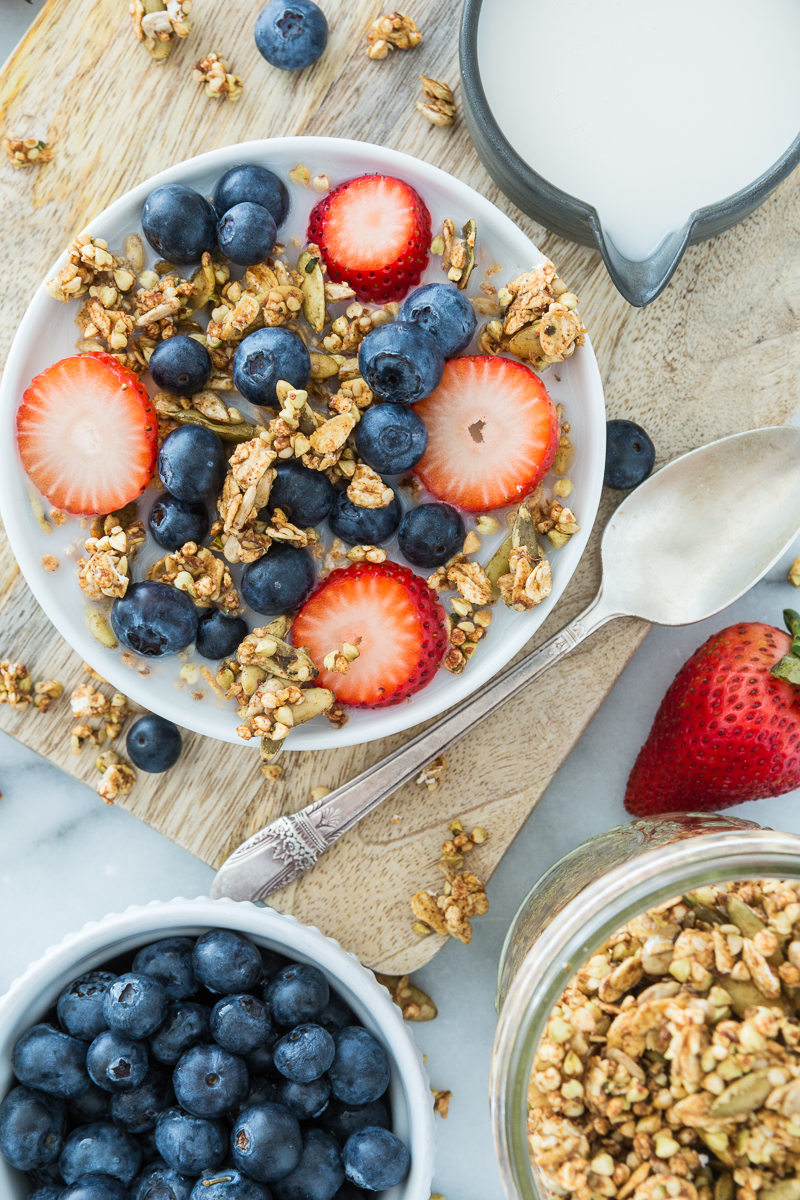 My Minimalist Scrapbooking has been a great exercise for me, though, because it has made me revisit some of my most favorite memories, like riding the four-wheeler at my grandparent's house with my cousins, as well as some I forgot, like that one girl scout camping trip when it rained overnight and our tent slid down the hill and us three girls woke up in a pile of wet sleeping bags. It's reminded me of how much I adore my baby brother, Jacob (seriously, THE cutest little boy ever!), how dear those four girls I grew up with (Andrea, Heather, Mandy, and Karen) are to me, the fact that I had a crush on Rider Strong (of Boy Meets World), and that there were 3 separate times in my life that I've unsuccessfully attempted bangs.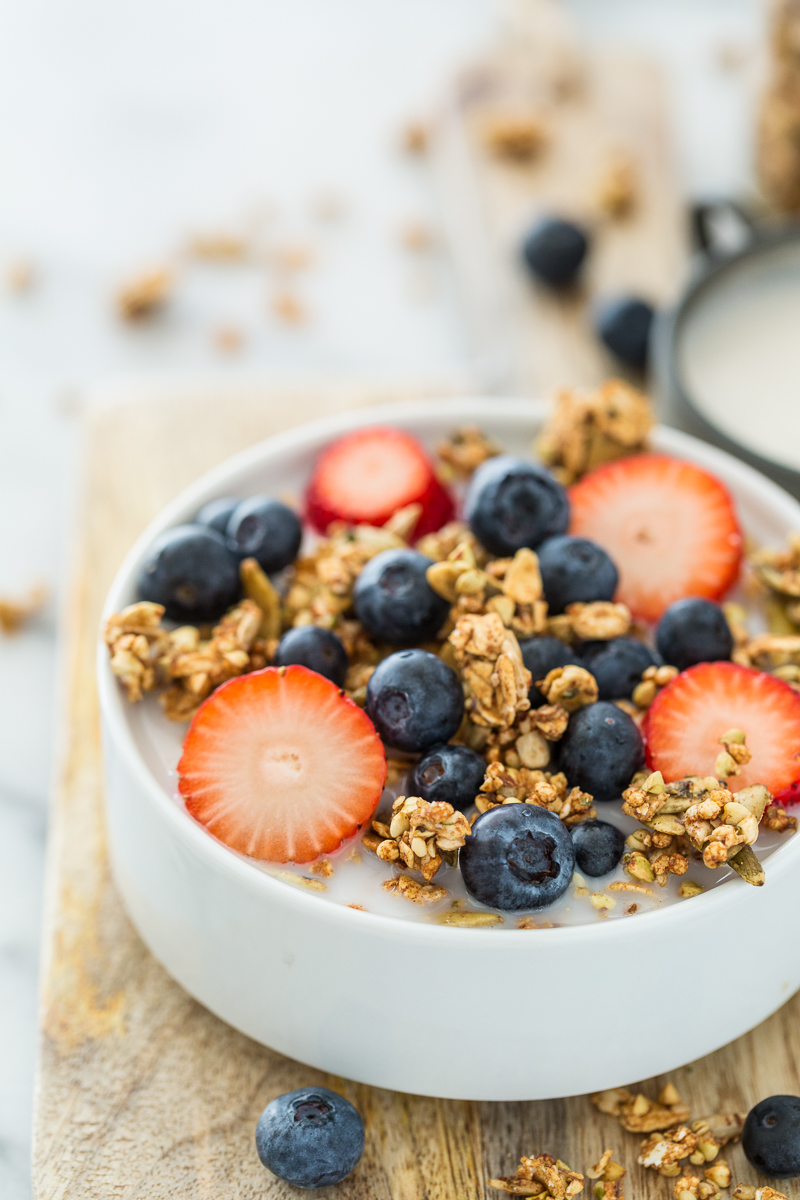 Another thing this activity has made me realize that for every event, every memory that I have pictures of, there are at least ten others that went un-photographed. Where are the pictures of me with a cast on my arm from when I broke it jumping/falling off my bunk bed? Where are the pictures of Andrea and I doing our lip syncing performance of Billy Joel's Uptown Girl, using her parent's sofa bed as a stage? Where are the pictures of those summer mornings before my mom woke up, where Jake and I would eat cereal on the living room floor while watching The Wizard? We would bring out a box our favorite cereal and a bowl of milk (each) because I liked to add the cereal a little at a time so that it would take longer for the milk to get sugary sweet (gross) and every bite would be crisp and crunchy.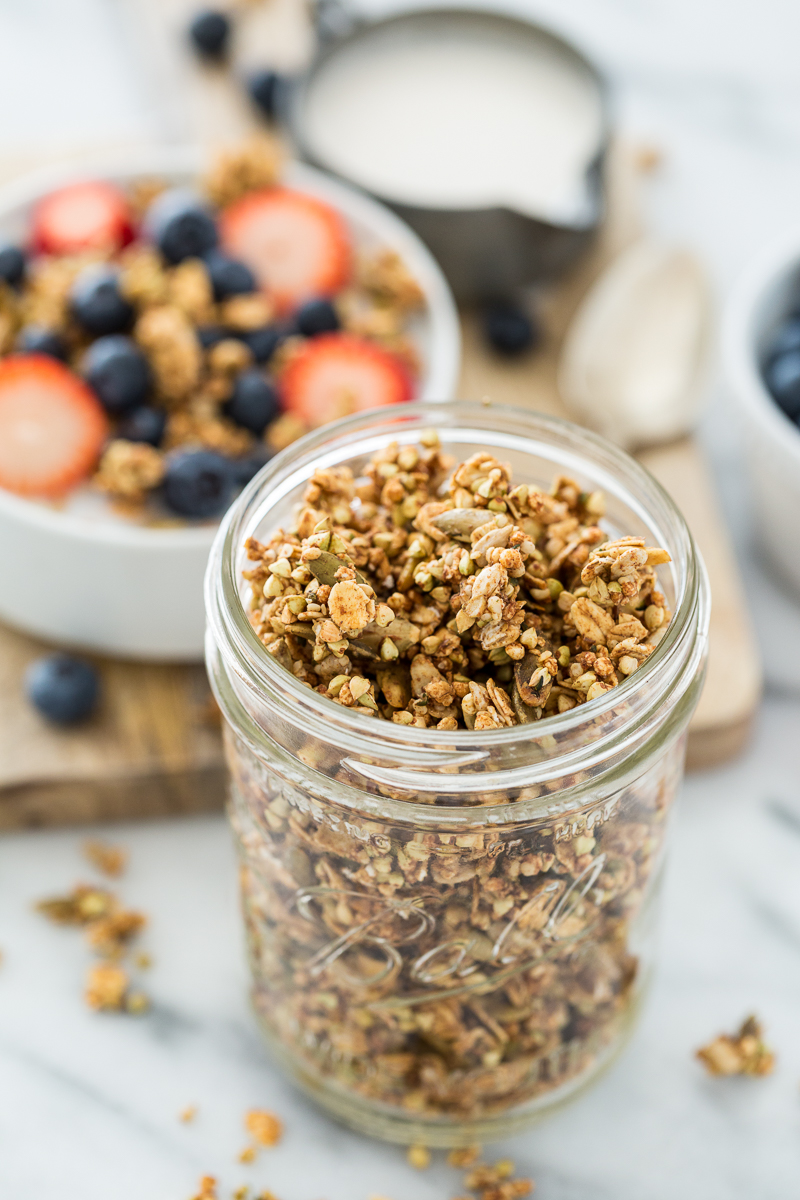 It may've been all this strolling down memory lane that triggered a craving for some really crunchy buckwheat granola. Every bite of this granola is packed with major crunch factor from the buckwheat groats and a load of seeds (pumpkin, sunflower, and hemp). Since I don't like my cereal to be particularly sweet, it's sweetened and held into crisp, little clusters by dates. The coconut oil also helps makes those clusters of this buckwheat granola extra crunchy. It's a simple, light, and ultra crunchy granola (did I mention that it's crunchy?) that goes perfectly with a little bit of ice cold almond milk, adorning the top of a smoothie bowl, or even just by the handful as a snack while you're Minimalist Scrapbooking.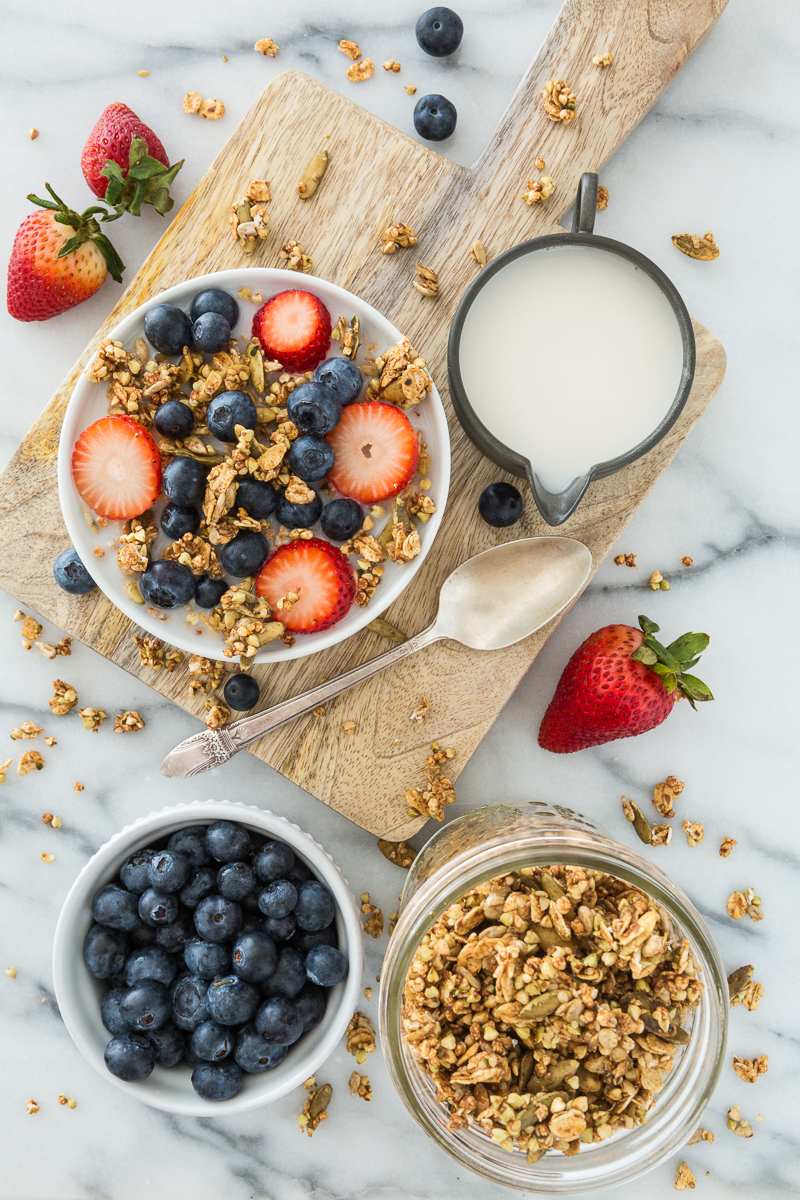 My Favorite Crunchy Buckwheat Granola with Hemp Seeds
Ingredients
7 medjool dates, pitted
1/4 cup + 2 tablespoons unsweetened vanilla almond milk (or other non-dairy milk)
2 tablespoons coconut oil, melted
1 tablespoon coconut nectar (or other liquid sweetener)
2 teaspoons vanilla extract or powder
1/2 teaspoon salt
2 cups raw buckwheat groats
2 cups puffed millet
2 cups rolled oats (used certified gluten-free, if necessary)
1 cup raw pumpkin seeds
1/2 cup sunflower seeds
1/2 cup hemp seeds
2 tablespoons flaxmeal
2 teaspoons cinnamon
2 tablespoons coconut sugar, optional
Instructions
Preheat the oven to 275 F. Line 2 baking sheets with parchment paper.
In a food processor, combine the dates, milk, coconut oil, coconut nectar, vanilla, and salt. Process until completely smooth, pausing to scrape the sides down as necessary. Set aside.
In a large bowl, combine the buckwheat groats, millet, oats, pumpkin seeds, sunflower seeds, hemp seeds, flaxmeal, and cinnamon. Stir until thoroughly combined. Add the date mixture and stir until combined. If using, sprinkle the coconut sugar over mixture and gently stir it in.
Spread the mixture out over the prepared baking sheets. Place the baking sheets in the oven and bake for 20 minutes. After 20 minutes, switch the baking sheets, putting the one on the upper rack on the lower rack and vice versa. Bake for 20 more minutes. Remove from the oven and let cool completely (this step is crucial in getting super crunchy granola) before transferring to an airtight container. Enjoy!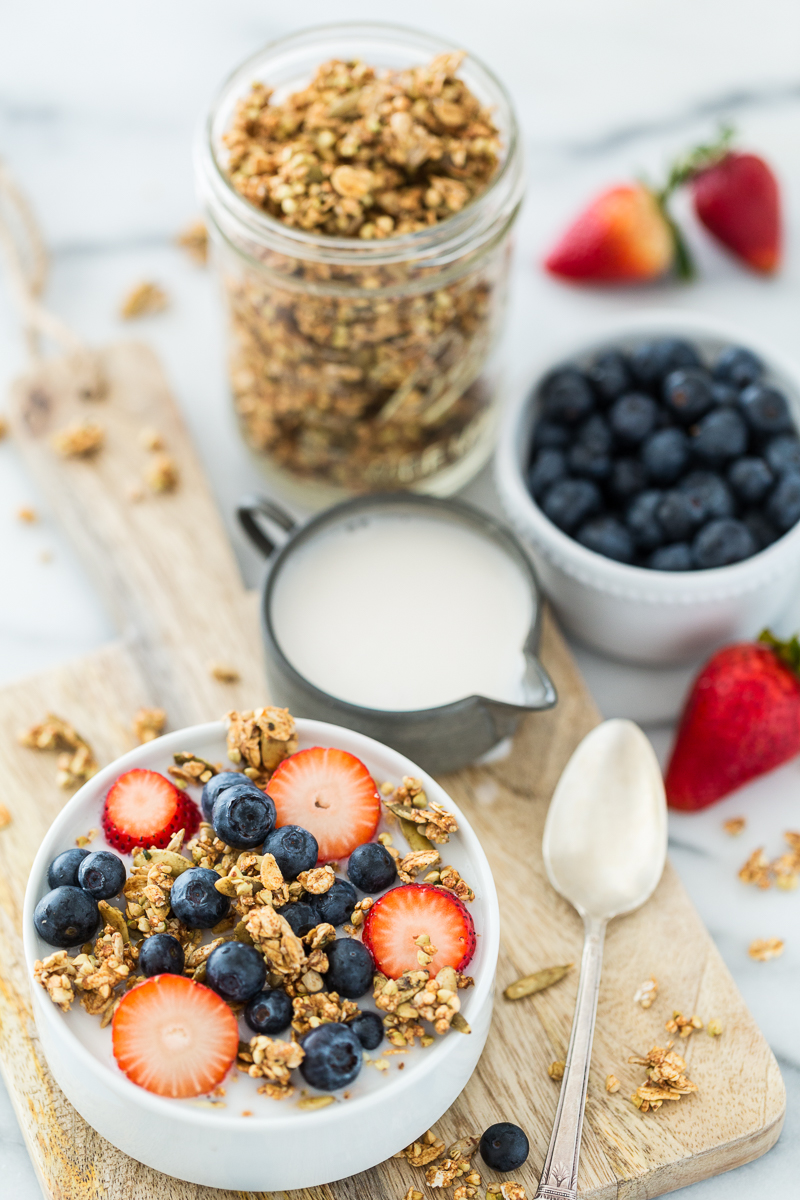 Congratulations to Nicollette Dailey, the winner of the Borsari Foods Seasoned Salts Giveaway! Thank you to everyone who entered!
Do you have a favorite type of granola? What's in it?
Photography by Chris Miller