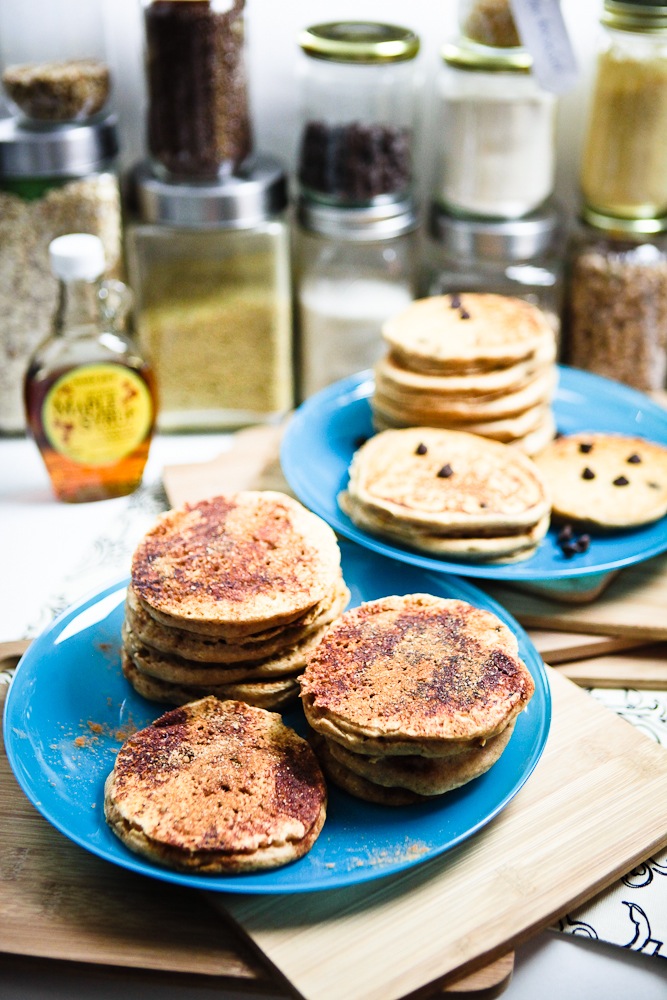 Today, the twins are twelve years old.  The greatest blessing in my life is that I get to watch these two amazing human beings grow and develop and become more and more amazing.  Maxwell and Sophia are both so intelligent and kind-hearted and just all-around good people, and it is a pleasure just to know them, let alone be part of their family.
Their personalities are so different.   Maxwell enjoys being dramatic but retains the funniest, zaniest sense of humor I've ever seen in a kid.  One of my first conversations with him went like this: Max, age 8 (a huge Twilight fan): "I can smell your blood."  Me:  "Oh yeah?"  Max: "Don't worry, though.  I won't drink your blood or anything because I'm vegetarian."  Me:  "Well, that's cool.  Thank you."  Sophia is on the complete other end of the spectrum, being the most grounded, self-confident, and down-to-earth female I have ever met.  I recently had the pleasure of chaperoning her class on a field trip to LACMA.  It was such a delight to watch Sophie in her own element, standing back from the hyper, loud, very dramatic, very cliquish girls and just smiling.  I told her she didn't have to stay with me, that she could go hang-out with her friends, and she said "They're so dramatic and they gossip a lot.  I don't think it's right so I don't hang out with them."  I can't even express how proud I was of her.   While Max is totally "goth" (but a "happy goth," as he says), Sophia prides herself on being a "hippie."  Max listens to Adele, Carrie Underwood, and celtic goth music, while Sophia prefers Jon Bon Jovi, the Clash, and the Beatles.  Sophia is always reading, whereas Max would prefer to be playing video games.  You would think that two people who are so different wouldn't be that close, but they are inseparable and always whispering to each other.  When we ask what they're whispering about, their response is always "Oh don't worry, it's just a pre-teen thing."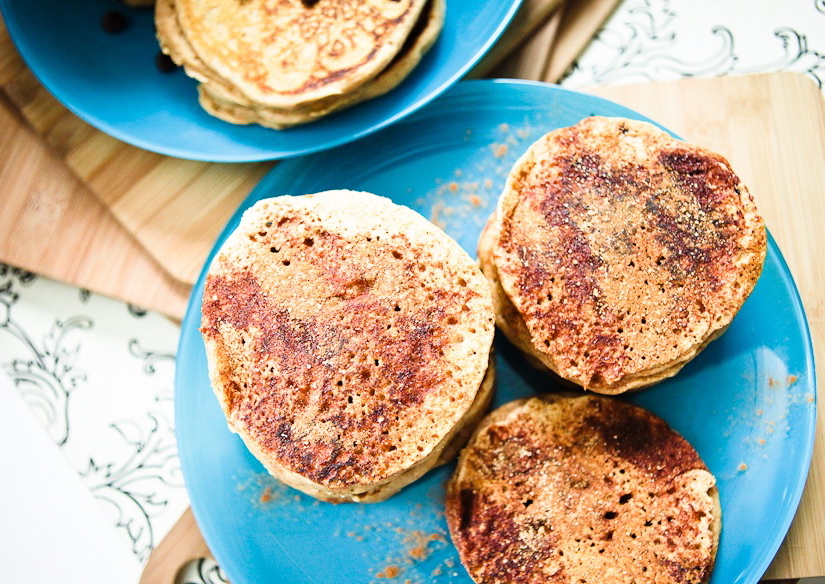 Because I'm not working at the moment, it seemed like the logical choice for the twins to hang with me during the week, while their mom and Chris are working.  With their birthday approaching, I wanted to make them something special to have for breakfast during their birthday week.  I've discussed before the twins differing tastes when it comes to food, so I had to come up with something they would both like, but could easily be tailored to each of their tastes.  After much pondering, I came up with Peanut Butter Pancakes.  This is a recipe from the super-old recipe binder, revamped with whole wheat pastry flour (to make the fluffiest pancakes of all time) and veganized for this occasion.  Maxwell hates peanut butter, but since the peanut butter content is so low, I thought I could easily disguise it as a different type of pancake with a couple extra ingredients.  Sophia loves peanut butter (naturally, since Max doesn't), but I wanted to dress hers up a bit too so they could each have special pancakes.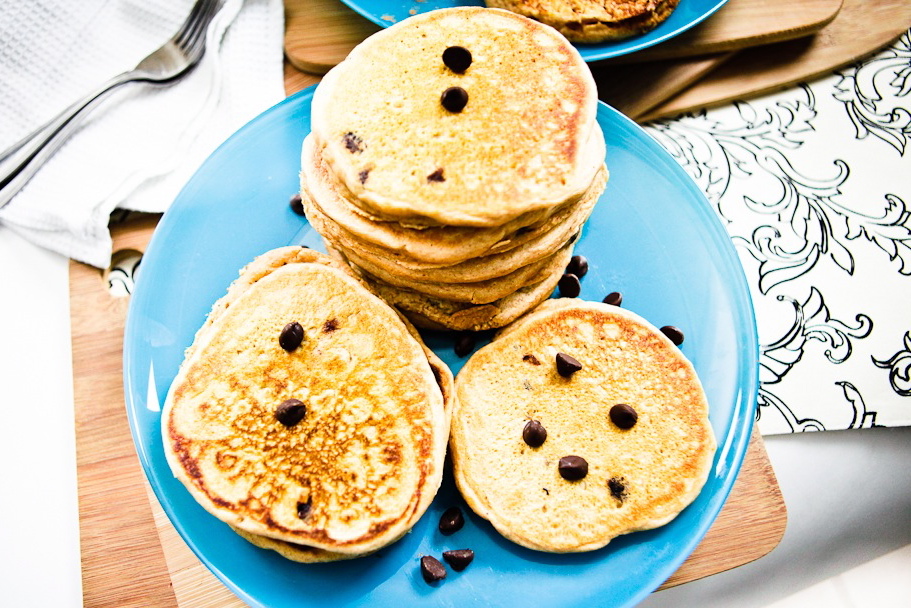 The two pancakes are dressed up as their favorite treats.  Peanut Butter Chocolate Chip Pancakes for Sophia and Peanut Butter Snickerdoodle Pancakes for Max (though he just thinks they are just snickerdoodle pancakes).  The results?  Two different types of gorgeous pancakes and two very happy 12 year olds.
PEANUT BUTTER PANCAKES: 2 WAYS
makes 8 4-5 inch pancakes ( I doubled this recipe so there would be leftovers for the week)
Ingredients:
1 ½ cups whole wheat pastry flour
2 tsp baking powder
1 tsp cinnamon
½ tsp salt
2 T peanut butter
1 ½ cups soy milk
1 T maple syrup
1 tsp almond extract
for PB Snickerdoodle Pancakes:
1 T vegan sugar
½ T cinnamon
for PB Chocolate Chip Pancakes:
Instructions:
In a large bowl, mix together your dry ingredients.  In a medium bowl, mix together your wet ingredients.  Add the wet to the dry and mix until just combined.  If making the PB Chocolate Chip Pancakes, fold in the chocolate chips at this point.

If making the PB Snickerdoodle Pancakes, mix together the cinnamon and sugar and set aside.
Heat a large skillet over medium heat for about 2-3 minutes.  Spray with canola oil.
Using a 1/3 cup, pour the batter onto the pan.  If making the PB Snickerdoodle Pancakes, sprinkle the tops of the pancakes with cinnamon/sugar mix, before flipping.   Once bubbles form on top, and the edges lift up and look a little dry, use a large spatula to carefully flip the pancake.  Cook for another minute or two, check to see if the bottom is fully cooked, then remove from heat, re-spray the pan with canola oil, and repeat with the rest of the batter.  Serve warm with syrup or preferred pancake topping (the twins like theirs plain).  Enjoy!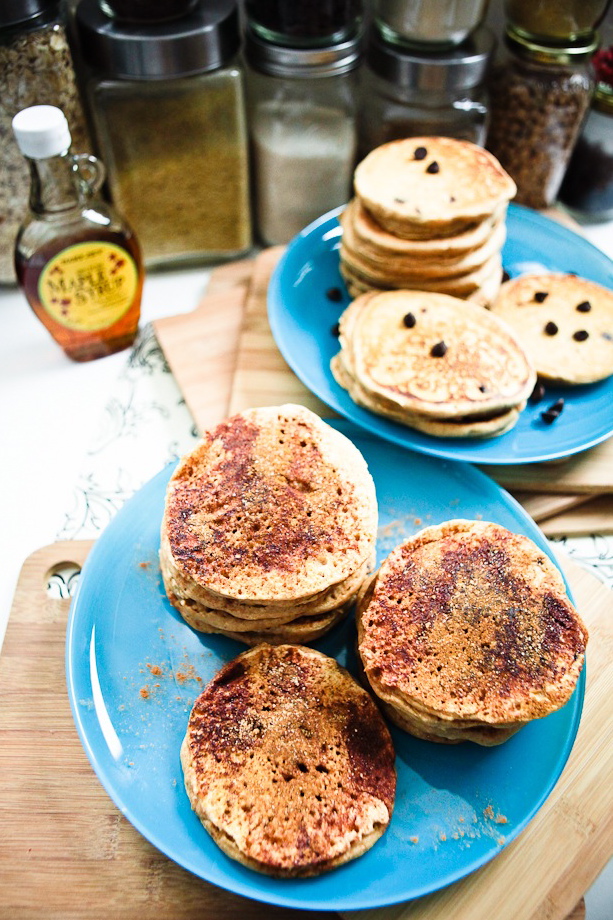 Happy, happy, happy birthday to Maxwell and Sophia!
All Photos taken by Chris Miller

© Kristy Turner and Keepin' It Kind, 2012. Unauthorized use and/or duplication of this material (content and images) without express and written permission from this blog's author and/or owner is strictly prohibited. Excerpts and links may be used, provided that full and clear credit is given to Kristy Turner and Keepin' It Kind with appropriate and specific direction to the original content.