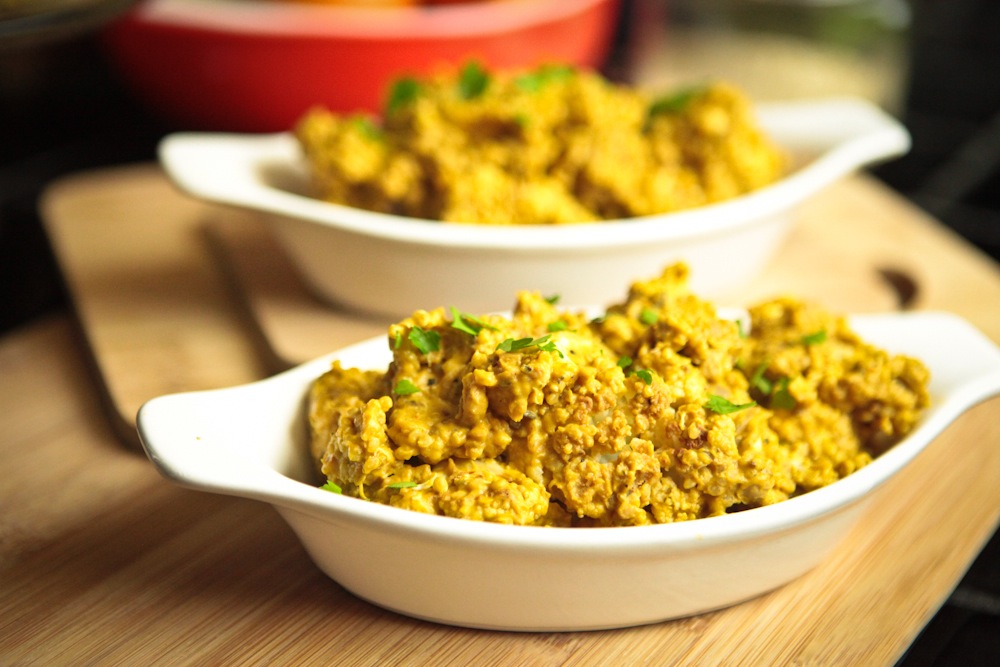 Some of my most favorite dishes are born out of just grabbing some ingredients that I have on hand and going to town without a finished product in mind.  Those times when you just work on instinct and purely create.  This is one of those creations.
I had an open can of pureed pumpkin in my fridge (I had used a couple of tablespoons for something else) and all I knew is that whatever I was having for dinner was going to involve that pumpkin.  To me, pumpkin is not just a fall/winter ingredient (though, yes, that may be when it's "in season"), but an all year-round treat.  I love that it can be sweet or savory.  I love the color of it.  It's a great nickname.  Pumpkin is one of my most favorite things.  Did I mention my fondness for pumpkin?
I also had some cauliflower (from my CSA), 1/2 a package of tempeh, a need to listen to some Motown, and a craving for something earthy.  I really can't think of any other word for what I was craving, other than earthy.  This is what came together.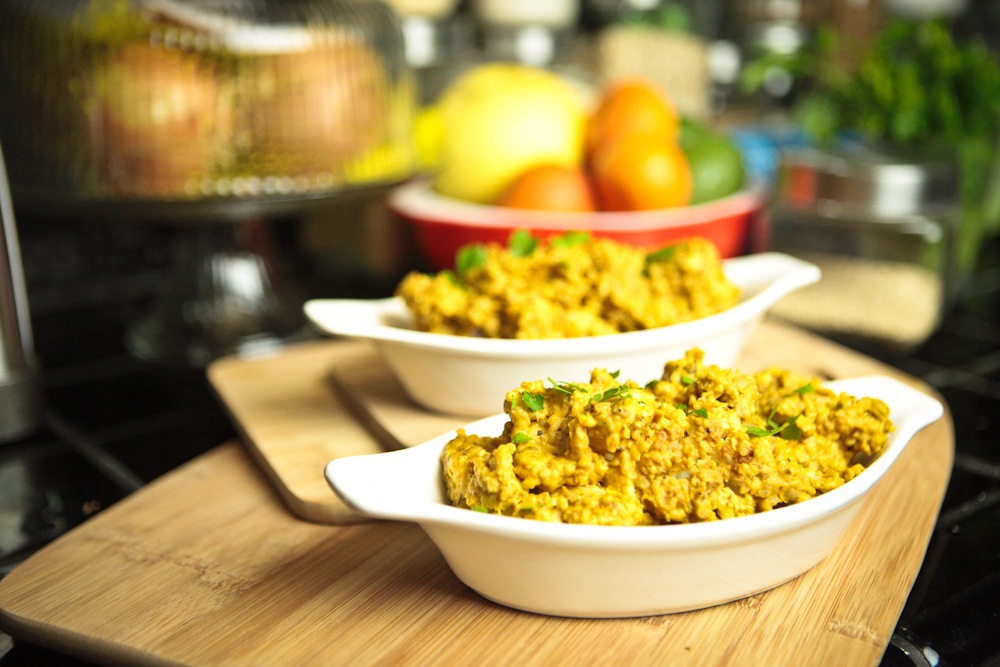 ROASTED CAULIFLOWER & QUINOA with CHEESY PUMPKIN TEMPEH SAUCE
makes about 5-6 cups
Ingredients:
1 head of cauliflower, cut into bite-size pieces
2 T olive oil
1 tsp thyme
salt and pepper to taste
4 oz tempeh
1 shallot, very thinly sliced
1 T olive oil
2 T Bragg Liquid Aminos
1 T balsamic vinegar
1 tsp liquid smoke
½ tsp cumin
½ tsp dried sage
1 ¼ cup pureed pumpkin
1/3 cup vegan cream cheese
¼ cup nutritional yeast
Instructions:
Preheat oven to 400.  Line a baking sheet with foil and lightly spray with vegan cooking spray.
Spread the cauliflower pieces out on the  baking sheet and toss with the olive oil and thyme.  Salt and pepper as desired.  Place baking sheet in the oven and roast for 15 minutes.  Remove and flip the cauliflower pieces and return to the oven for 10-15 minutes more, until cauliflower is tender and golden.
While the cauliflower is in the oven, prepare your tempeh.  Chop the tempeh into tiny pieces (think "bacon bits").
In a large shallow saucepan, heat the olive oil over medium heat for about 30 seconds.  Add the shallots and sauté for about 2 minutes, then add the tempeh.  Saute the tempeh until very lightly "browned."  Add the Bragg Liquid Aminos, balsamic vinegar, liquid smoke, spices and turn the heat down to medium-low.  Saute until liquid is dissolved.
Once the liquid is dissolved, add the pumpkin puree, cream cheese, and nutritional yeast.    Stir consistently to prevent sticking, until everything is thoroughly combined.  Mix in the quinoa and roasted cauliflower and mix to combine.  Serve warm and Enjoy!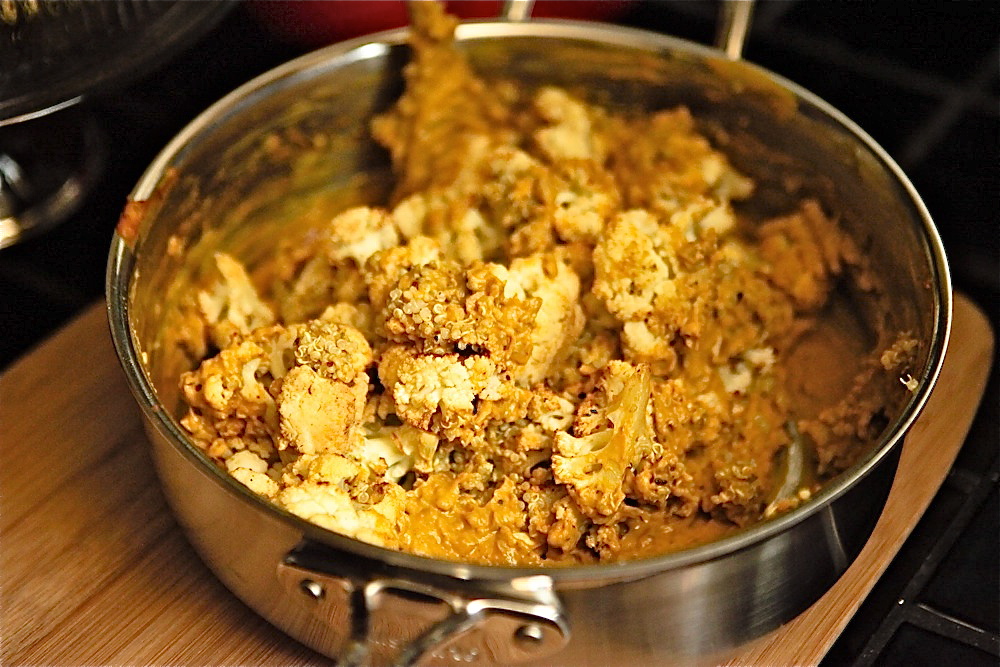 I can't decide if I loved this dish because of how insanely great it tasted and how well all the flavors melded together, or if it was created so organically.  Either way, I am so thankful I wrote down the recipe so I can make it again on a night when I'm not feeling as creative.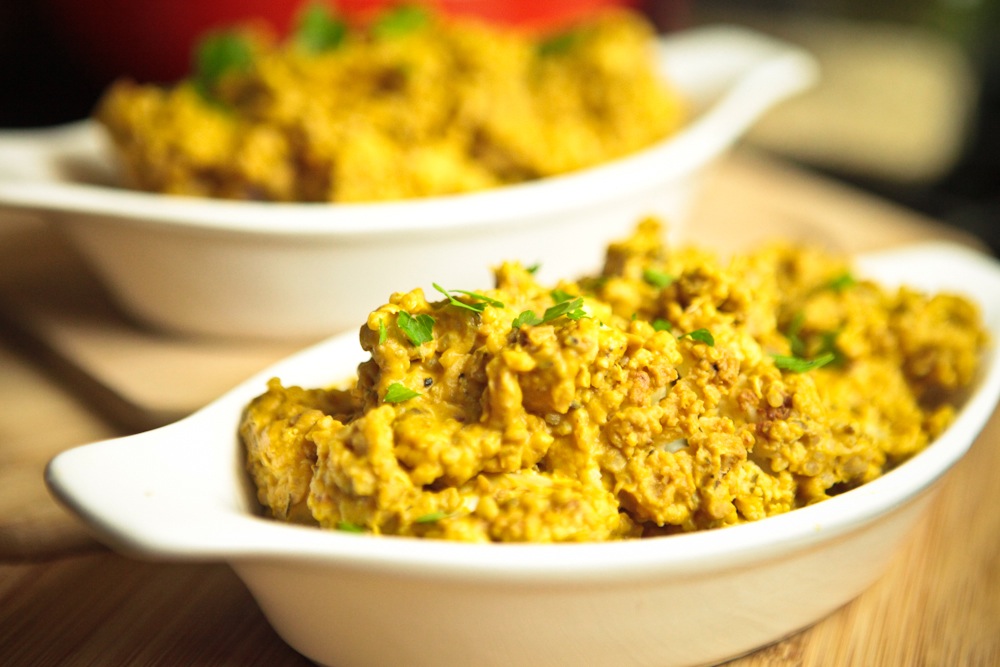 Don't you love it when you get to just let loose in the kitchen?  Turn on some music, grab some ingredients, and create what comes naturally to you!
On another note, this is a very long overdue thank you to the lovely Averil at The Cook, The Baker, and the Clay Boy Maker who honored me with the Kreativ Blogger Award.  You can see the answers to standard questions here and I'm going to hold off on the awarding this time because there's soooo many great bloggers out there and I have a hard time choosing.  Thank you Averil!!!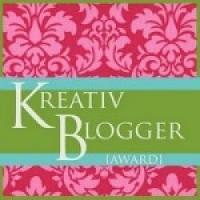 All Photos by Chris Miller

© Kristy Turner and Keepin' It Kind, 2012. Unauthorized use and/or duplication of this material (content and images) without express and written permission from this blog's author and/or owner is strictly prohibited. Excerpts and links may be used, provided that full and clear credit is given to Kristy Turner and Keepin' It Kind with appropriate and specific direction to the original content.