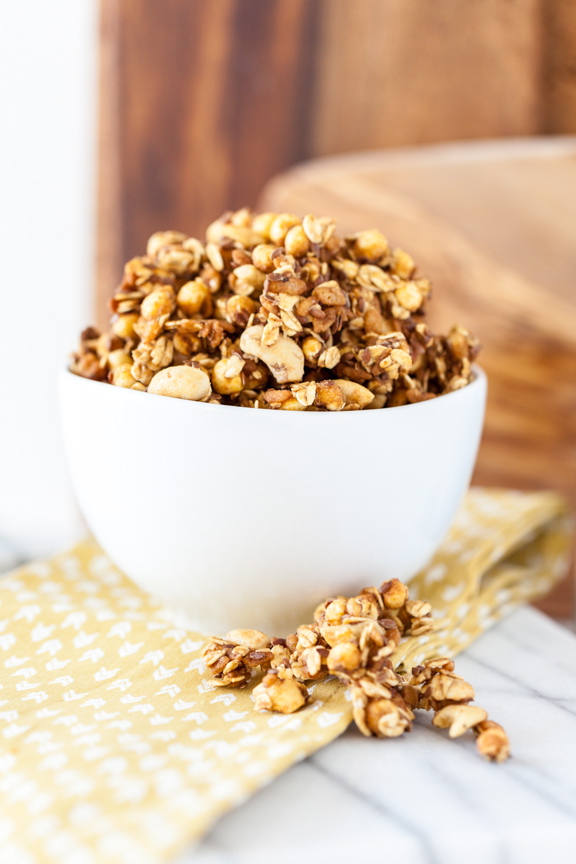 Do you know what heaven smells like?  I imagine that it's similar to what my house smelled like after making this cashew caramel corn granola.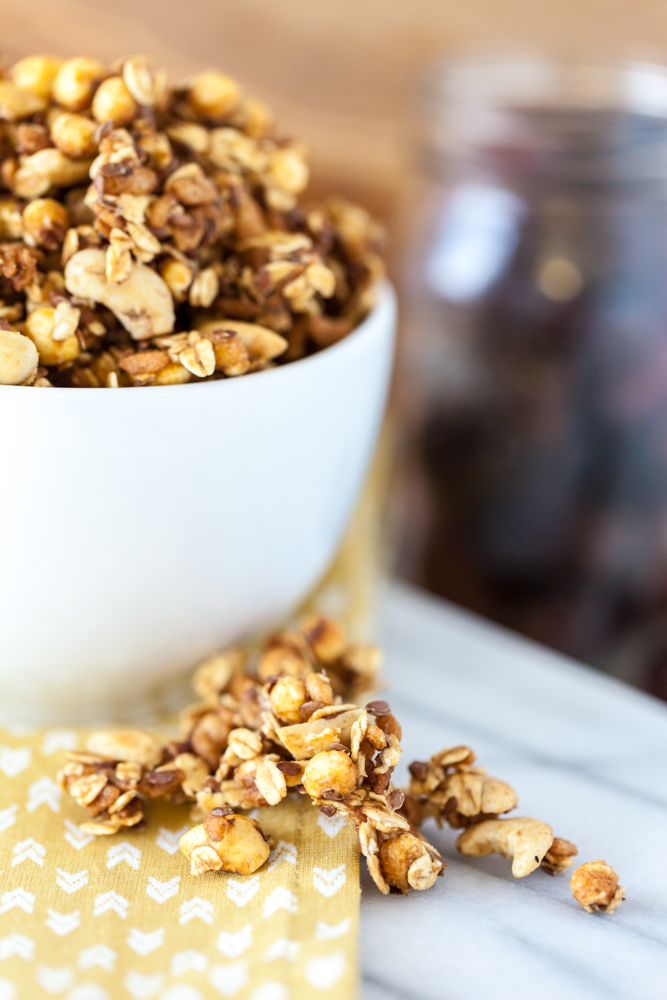 Every year, at Christmas time, Chris's grandmother would make cashew caramel corn.  Chris looked forward to it every year, and even when he got older, she still made it for him every year.  When she wasn't able to make it in time for the holiday, she would make it soon after and mail him a package of it.  Chris received such a package after our first Christmas together and let me tell you, that stuff is magic.  It's the stuff dreams are made of.  I think Chris and I ate most of the bag for dinner one night.  And the rest for breakfast the next morning.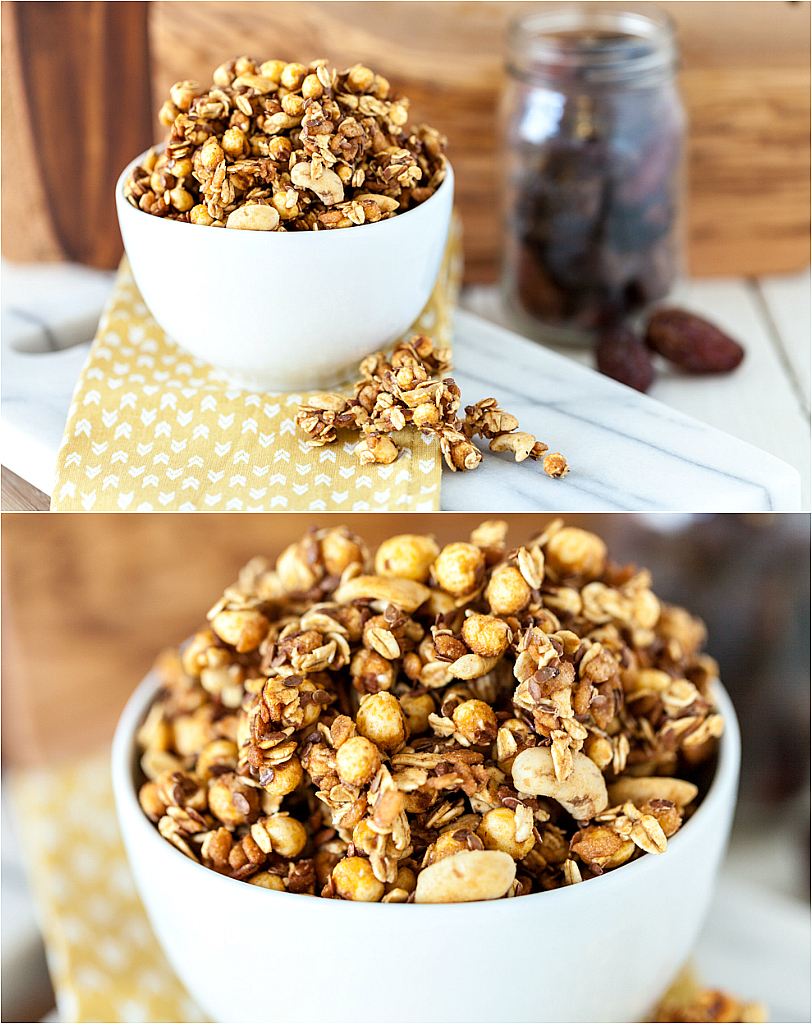 Recently, while shopping for cereal, I noticed a bag of puffed corn amongst the bags of puffed millet and kamut that I usually use for granola.  I instantly thought of grandma's caramel corn and knew that I needed to try a granola version.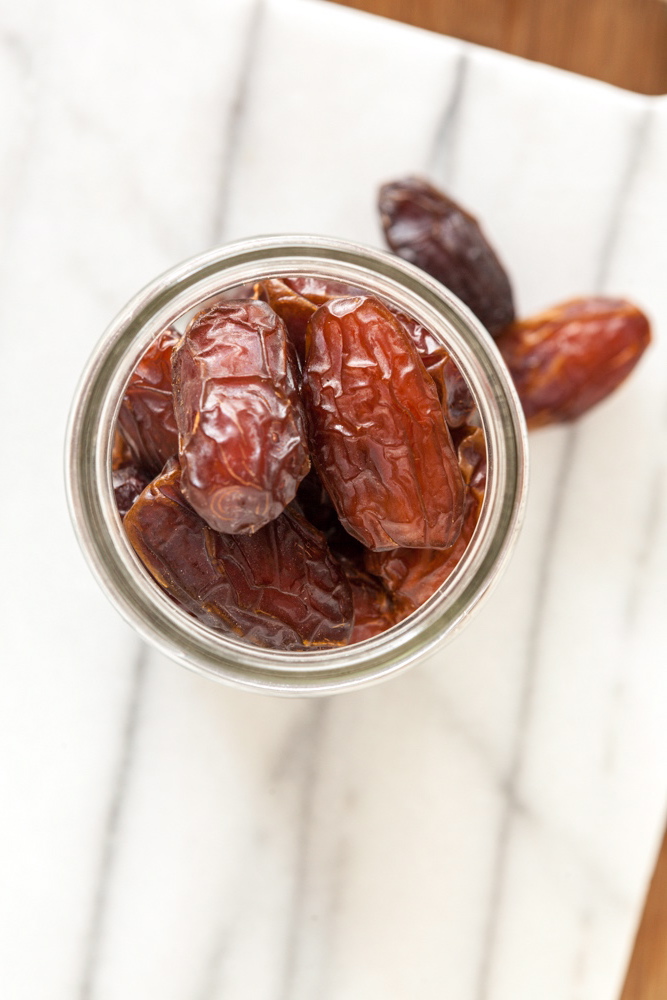 I added some rolled oats and crispy brown rice cereal to the mix, along with cashews and some flax seeds.  Inspired by the caramel filling in these truffles, I whipped up a batch of salty date-based caramel to add to the dry ingredients.  As I mentioned earlier, my house has never smelled better than when this granola was in the oven.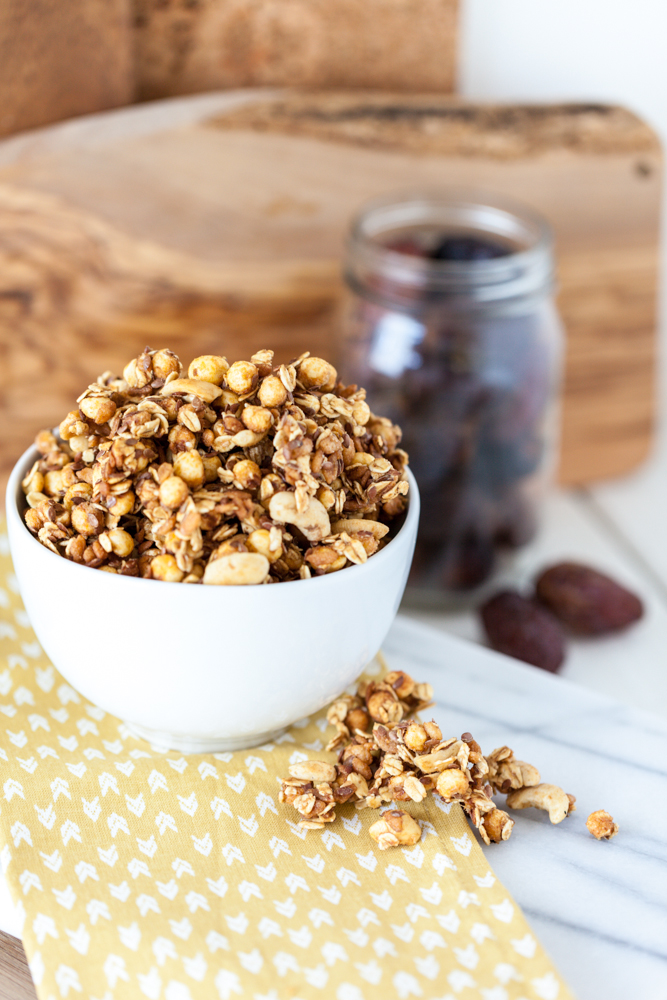 The result is an incredibly tasty and dangerously addictive granola that tastes like a mixture of caramel corn and one of my favorite childhood cereals.  Chris loved it (I say "loved" because there is no more left- it lasted 2 days) in a bowl with some almond milk as his breakfast each morning (two mornings).  I loved it too, but I mostly enjoyed it by the handful every time I passed the pantry.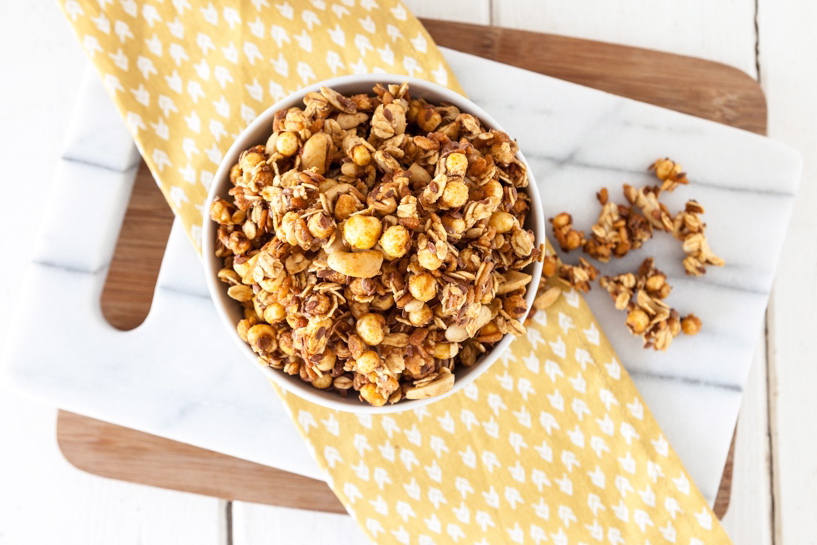 Chris's grandmother hasn't been able to make her famous cashew caramel corn the last couple years (it's understandable as she's in her 90's and has more important things to do these days) and now that we're vegan, I doubt that we'd be able to have any.  I keep meaning to ask for the recipe but it keeps slipping my mind.  I have a feeling, though, that this granola will tide us over until I can veganize the original recipe.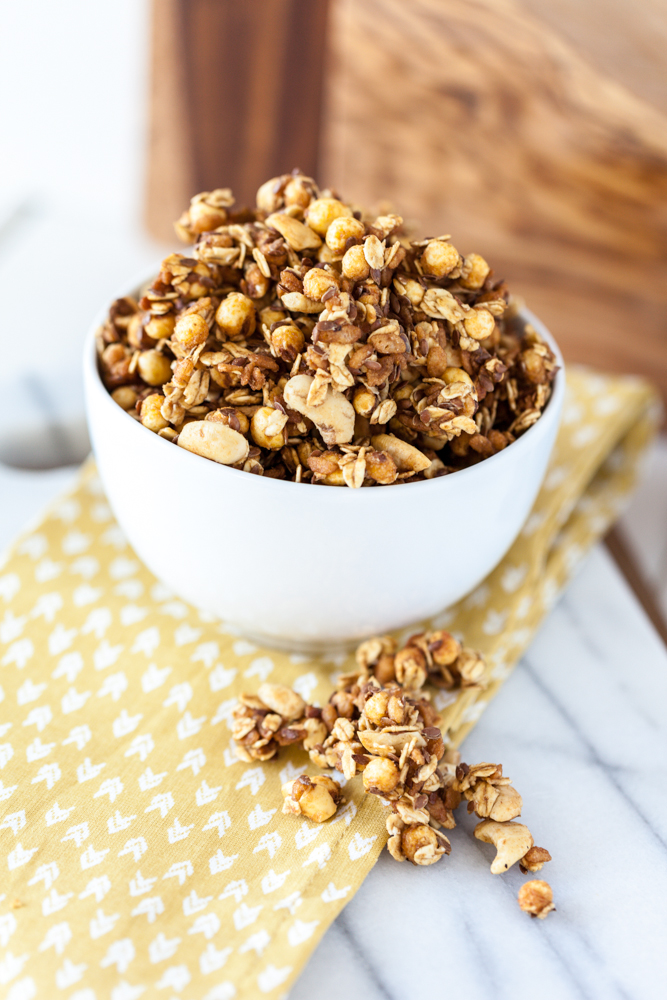 Salted Cashew Caramel Corn Granola
Ingredients
3 1/2 cups puffed corn
1 cup rolled oats (use gluten-free, if necessary)
1 cup crisp brown rice cereal
2/3 cup chopped cashews
1/4 cup flax seeds
10 dates, soaked in water for at least 1 hour, seeds removed
1/2 cup almond milk
1 tablespoon coconut oil
1 tablespoon brown rice syrup
1/2 teaspoon sea salt
Instructions
Preheat the oven to 275. Line 2 baking sheets with parchment paper. Set aside.
In a large bowl, mix together the dry ingredients. Set aside.
Place the dates in the bowl of your food processor and pulse until broken up. Add the almond milk and process until smooth, scraping the sides as necessary). Add the coconut oil, brown rice syrup, and sea salt and puree until smooth.
Add the wet ingredients to the dry and mix until combined. Spread the granola out over the two baking sheets, trying to "squish" the granola together as much as possible (so it's not spread out all over the sheet).
Bake the granola for 35 minutes, switching shelves for each sheet (i.e. placing the sheet from the top shelf on the lower shelf and vice versa) once halfway through. Once done, let cool completely before transferring to an air-tight container. Enjoy!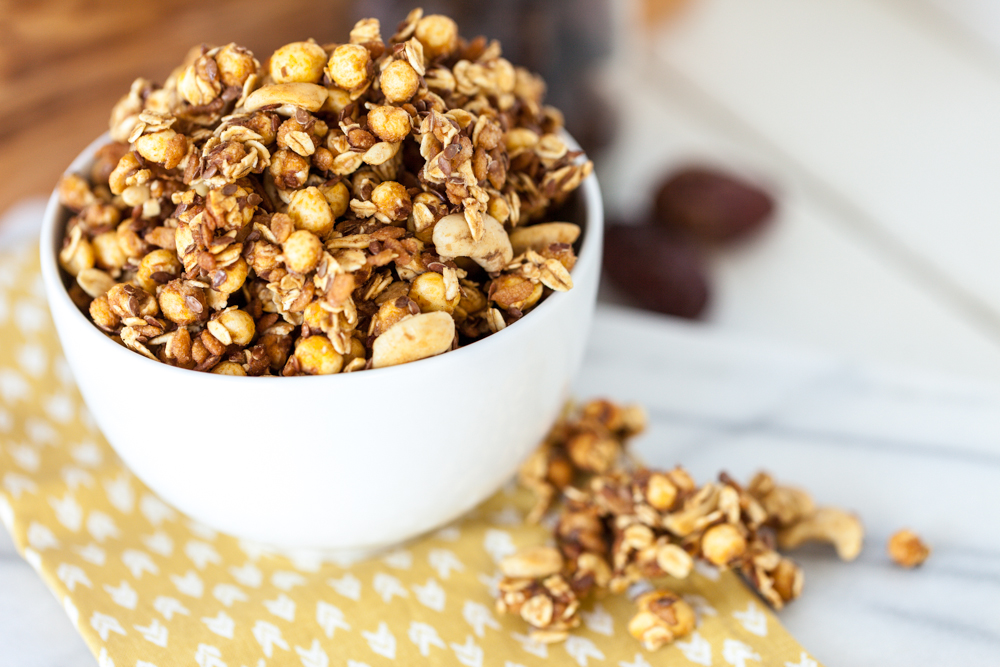 What was your favorite childhood cereal?