I wanted to write some sort of lively post for all of you today but I'm completely lacking in the motivation department lately.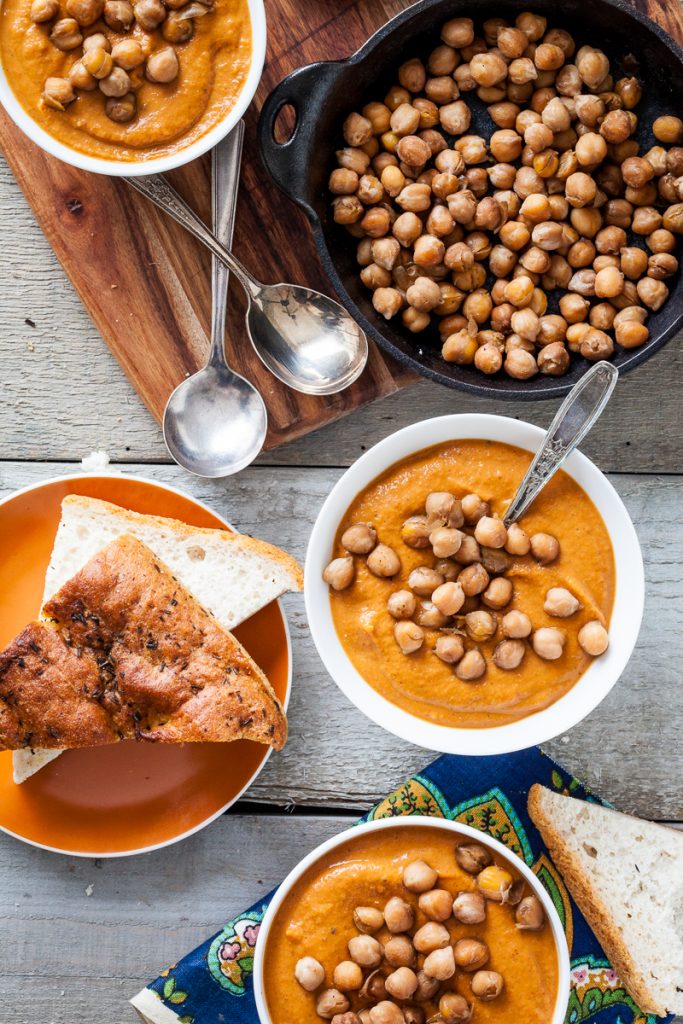 Actually, I have plenty of motivation to do things I don't need to do like peruse the internet's endless supply of temporary wallpaper options and to watch Downton Abbey with Chris. These things I can do all damn day with little to no effort at all.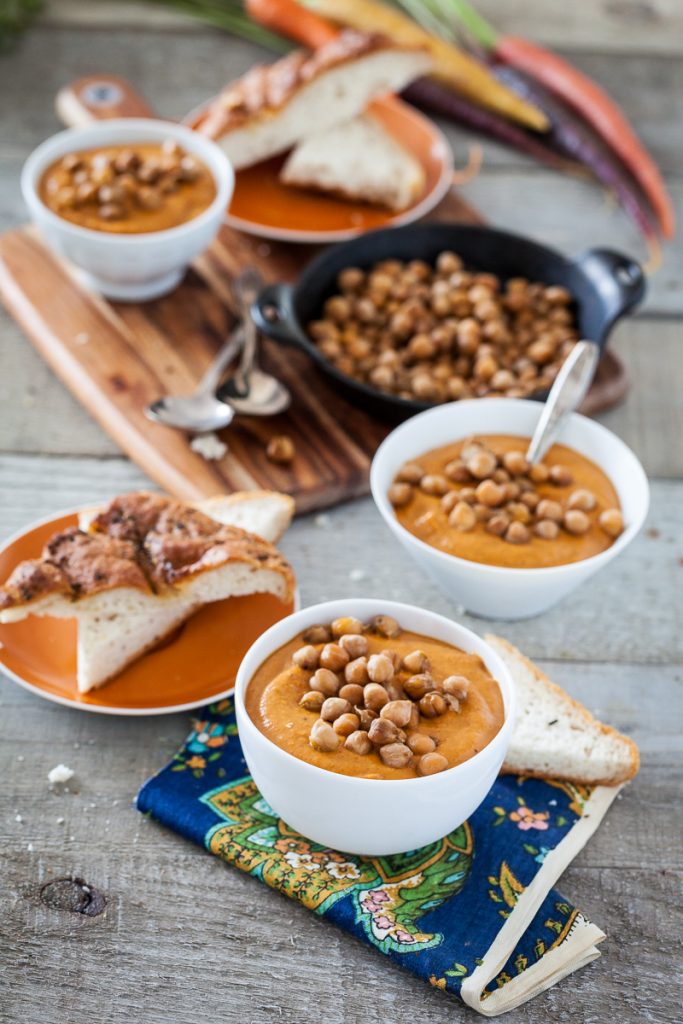 It's the things that I'm supposed to do that I can't seem to make myself do. Aside from making me an absolutely worthless employee (thank goodness my day job is slow right now), this blog hasn't been updated as often as it should and projects I know I should be working on (and that in the future, I'll be hating myself for procrastinating on) are not getting done.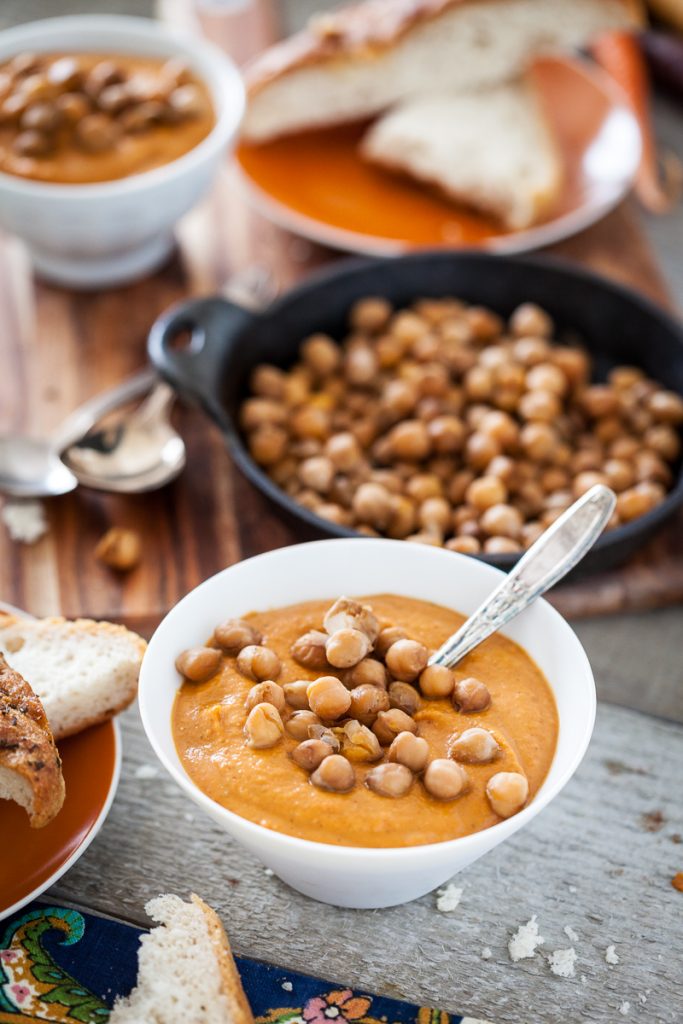 I feel a bit like I'm out in a snow storm and all of these events, engagements, projects, to-do lists, and obligations are flying around me like snowflakes. On one hand, I'm very thankful that I have all these opportunities. It feels amazing that I've created this mini-career and I'm so blessed to be in this position to have so many good things happening for me. On the other hand, all of this stuff happening at once overwhelms me and my brain wants to make enemies of each of these obligations. It wants to resist them. It wants to run inside and hide until the storm is over.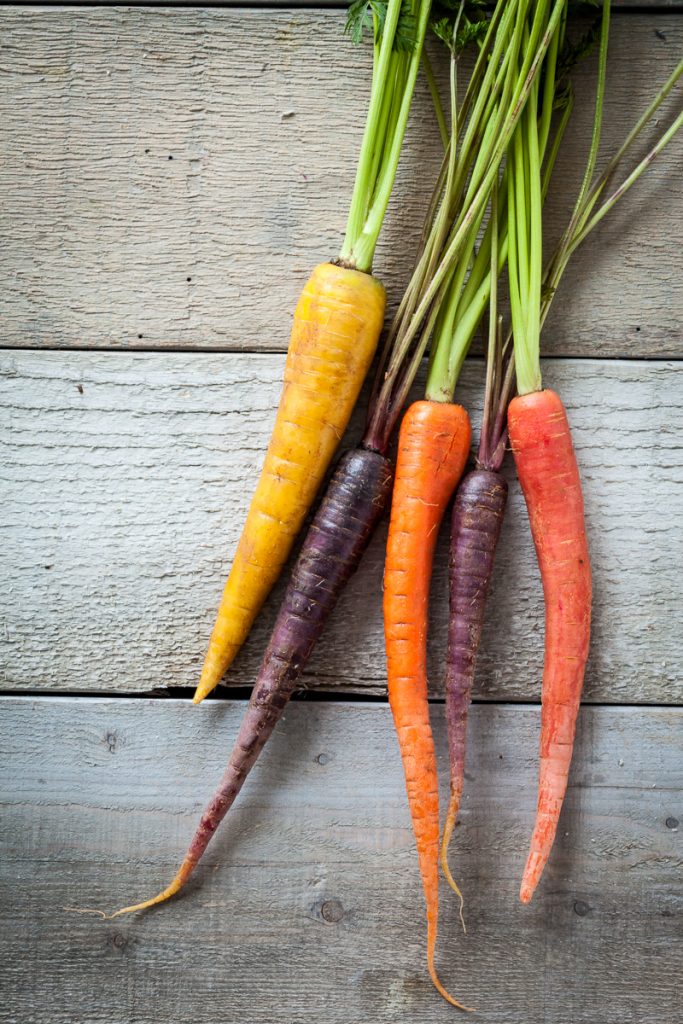 I'm not complaining at all and I know that soon all of this (what I'm assuming to be) fear of moving forward, accepting more responsibility, and coming to terms with the fact all of this (*waving arms around to indicate that "this" means the blog*) is more than the hobby it started out as, will blow over. Like I said, I'm thankful and excited for all of it. But right now, all I want to do is hide away and eat soup.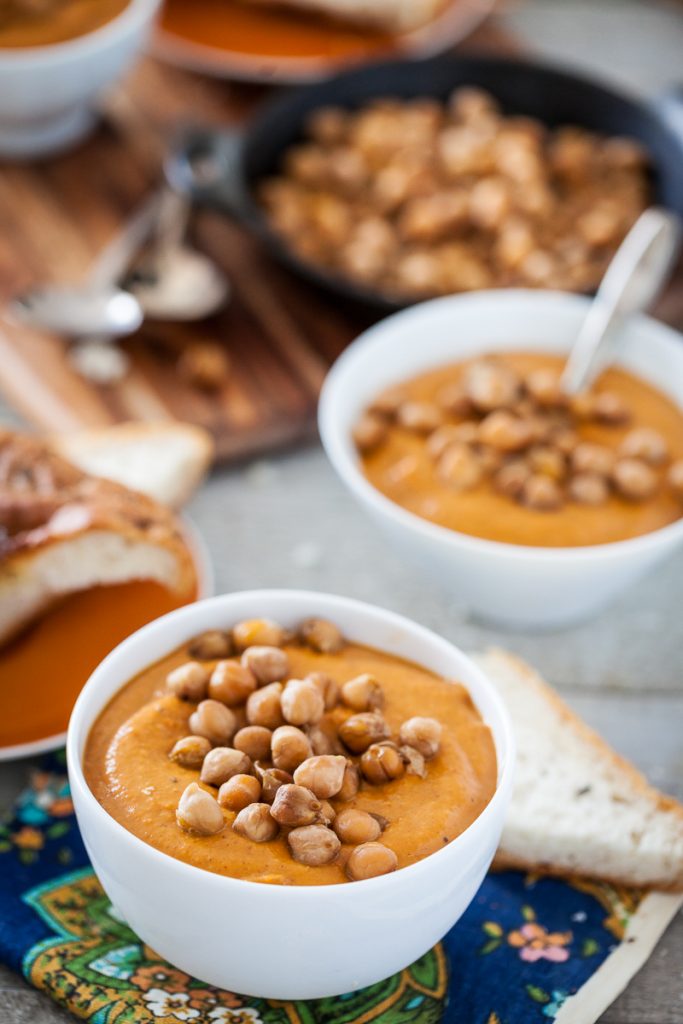 Speaking of which, can we talk about the flavor extravaganza that is this soup? We've got the sweet, creaminess from the carrots, the rich, nuttiness from the almond butter, and the sriracha sauce packs a nice, bold heat. A bit of maple syrup and a bunch of spices tie it all together. So sure, it would be basically perfect as-is, but who wants perfect when you can have magnificence by topping the soup with savory, skillet-roasted chickpeas (basically my favorite way to cook this little wonder-bean)?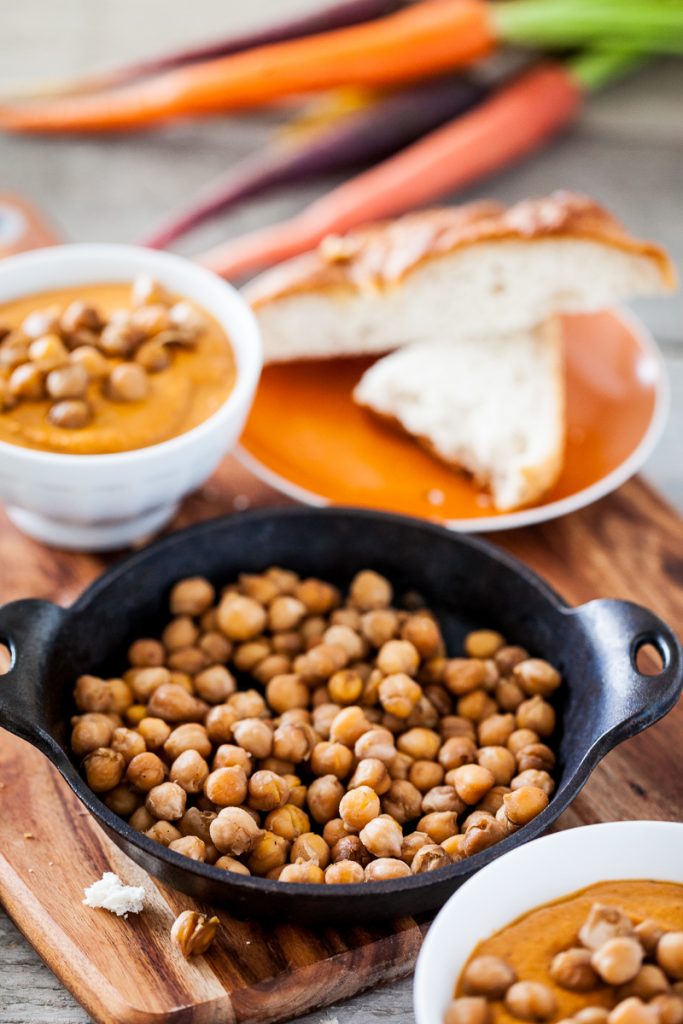 This carrot soup was actually born from lack of motivation to do anything special with 3 weeks worth of carrots from our CSA (or to cook anything in general that weren't tacos). It got to the point that I needed room to put stuff in my vegetable drawer so I decided to throw them all in a pot and make soup. Since then, I've actually gone out and bought more carrots to make more of this soup. It's that good. It's also great for those times when you don't have the motivation to do things like cook dinner because once it's simmering, you can walk away and do other stuff like put your pajamas on, check on instagram, and cuddle with your dog. Then all you need is an immersion blender and you're all ready to eat soup while you get your Downton Abbey on.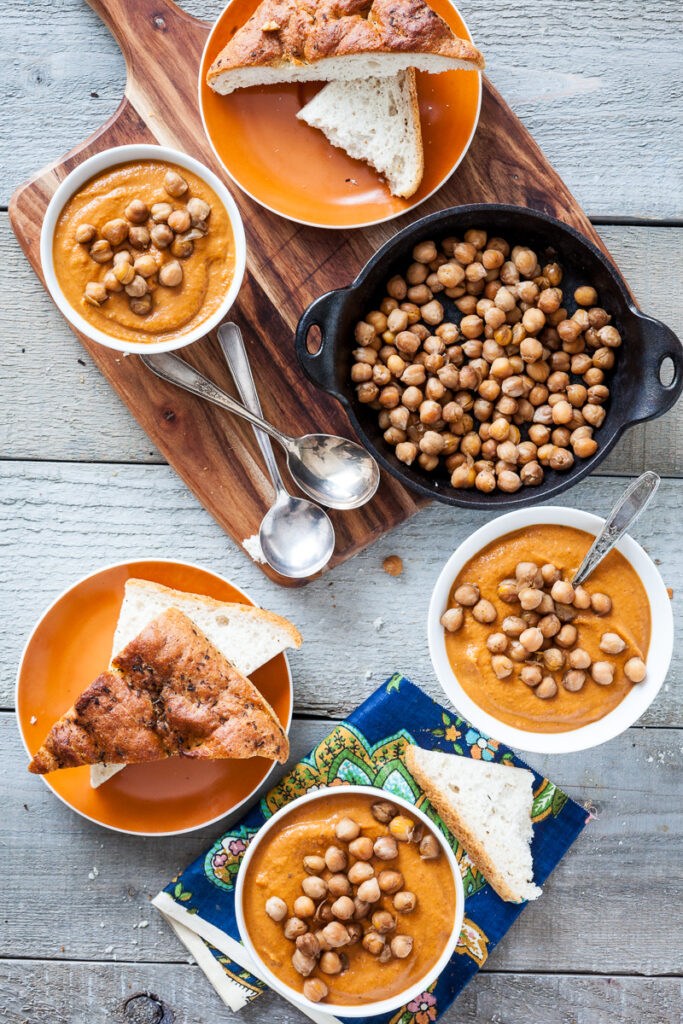 Spicy Almond Carrot Soup with Skillet-Roasted Chickpeas
Ingredients
2 teaspoons sesame oil
1 sweet onion, diced
2 cloves garlic, minced
2 pounds of roughly chopped carrots (you can peel them or you can just scrub them really well)
1 teaspoon ground cumin
1 teaspoon ground coriander
1 teaspoon ancho chili powder
1/2 teaspoon smoked paprika
1/2 teaspoon ground ginger
4 cups vegetable broth
2 cups water
2/3 cup creamy almond butter
3 tablespoons sriracha sauce
1-2 tablespoons fresh lime juice
1 tablespoon maple syrup
salt and pepper to taste
Instructions
Heat the sesame oil in a large pot over medium heat. Add the onion and garlic and saute for a couple minutes or just until the onion becomes slightly translucent. Add the carrots and spices and let cook for about 3 minutes. Add the broth and water, bring to a boil, and then reduce to a simmer. Let simmer for about 20 minutes or until the carrots can easily be pierced with a fork.
Use an immersion blender and blend the carrots until mostly smooth (alternatively, you can blend it in batches in a blender, but be careful because it's hot)(duh). Add the almond butter, sriracha, syrup, and lime juice and blend until completely smooth. Add salt and pepper to taste. Serve immediately topped with chickpeas. Enjoy!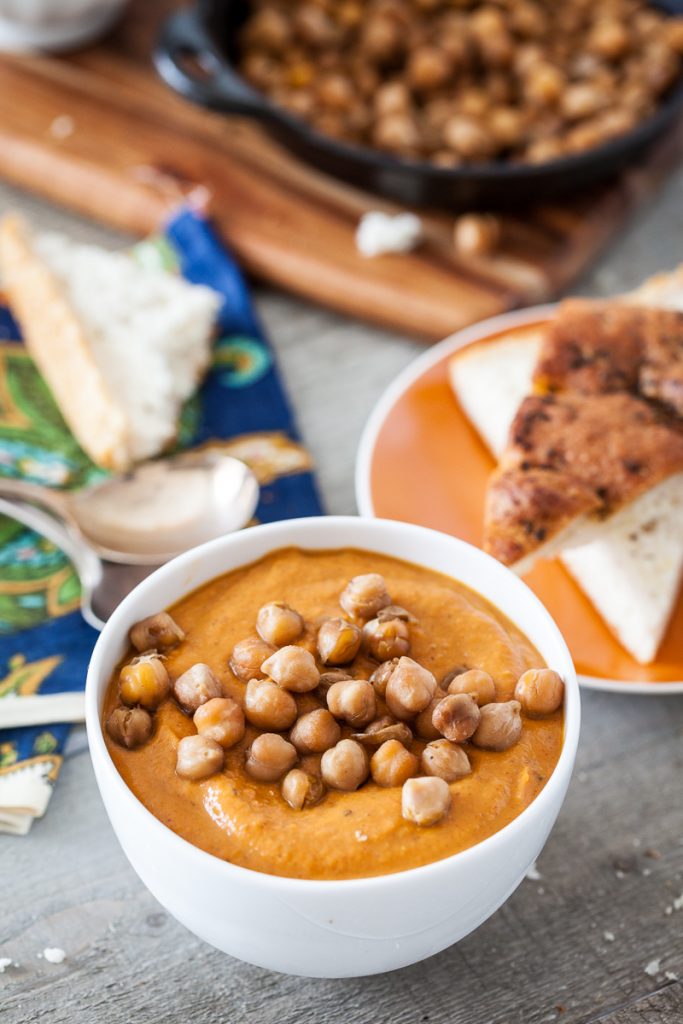 Just a note: the focaccia pictured here is gluten-free and vegan. It's from Rising Hearts Bakery in Culver City and it's amaaaaaazing.
How do you deal with lack of motivation?