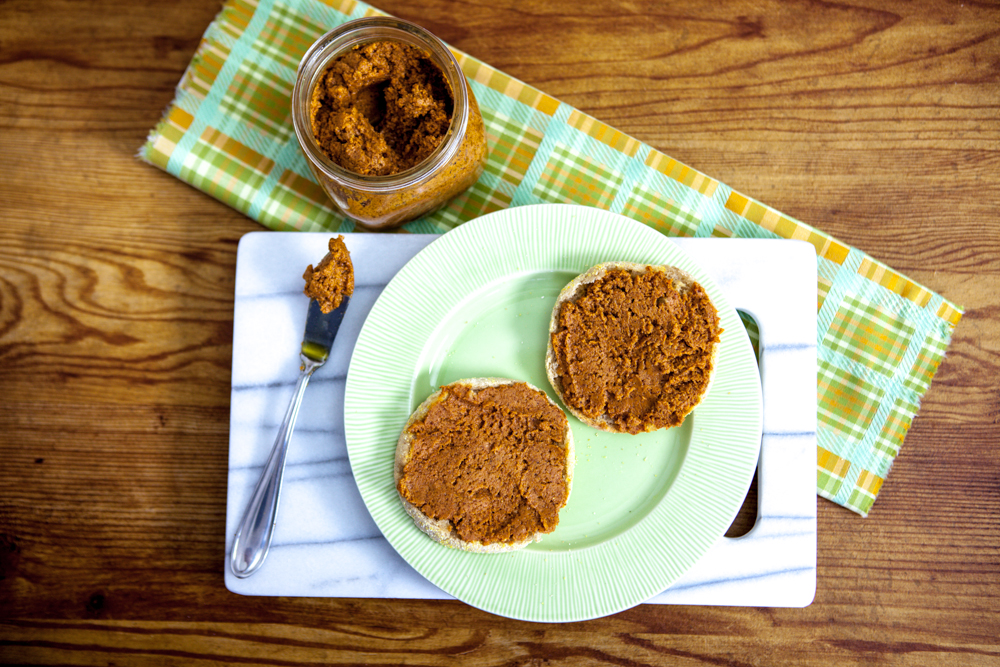 During the holidays, my favorite dish on the table is always the sweet potatoes, preferably baked and caramelized with maple syrup, pecans, and tons of cinnamon.  Every year, I find myself wondering "Why am I not eating this on a regular basis?"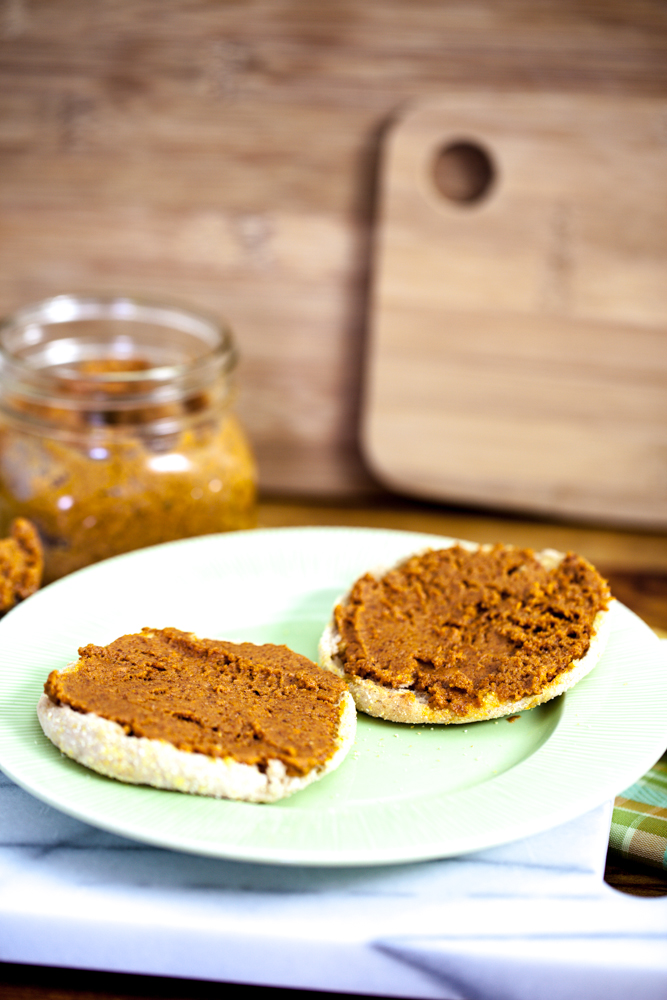 I'm sure that if I did make this dish on a regular basis, two things would happen: I would likely need to exercise a lot more and I would probably get tired of it and not like it as much as I do.  Knowing this doesn't change the fact that I wish I could eat this dish every day for the rest of life (or just, like, once a week).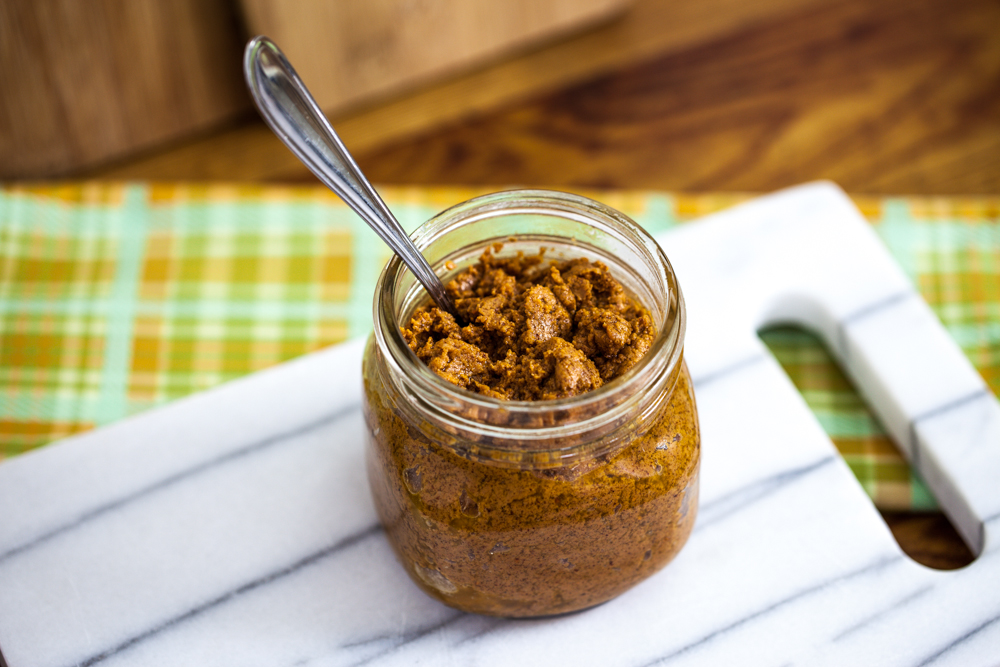 A week after Thanksgiving, when I was still having this urge,  I came up with a brilliant plan.  I eat a tiny bit of homemade peanut butter each day, before my morning workout (I'm out of my muffin phase).  I have been wanting to make Caitlin's pecan butter for a couple of months, so once I finished my jar of homemade cashew butter and licked the jar clean, I planned on making pecan butter, with pecans leftover from making the aforementioned favorite holiday dish.  Then it occurred to me:  I should add roasted sweet potato to my pecan butter.  Then it would be like eating a little spoonful of this amazing dish every day without having to increase my workout schedule.  I mean, that's the dream, right?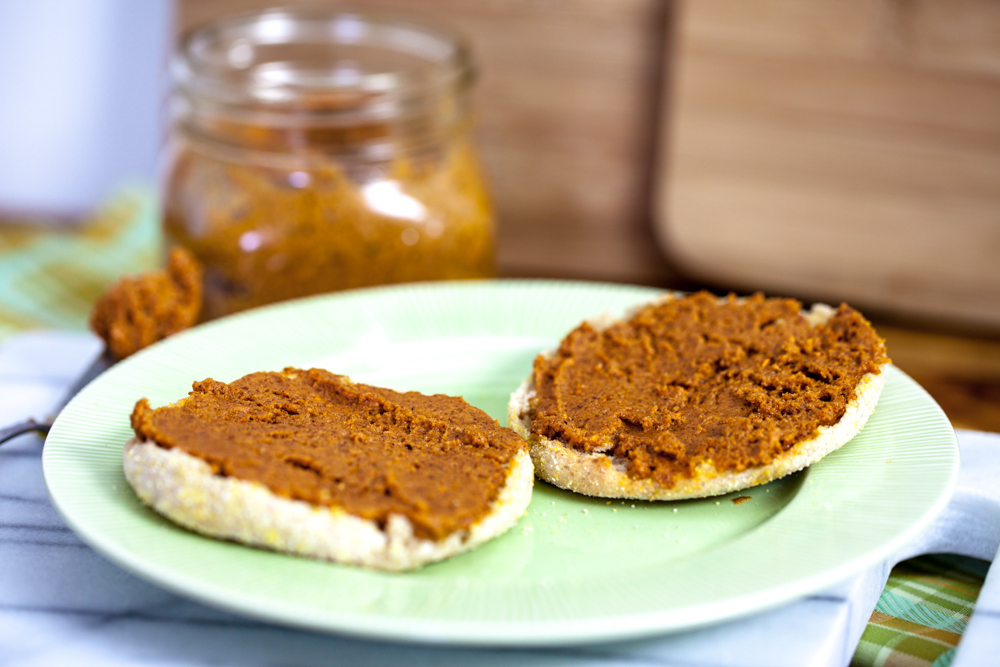 So I roasted my sweet potato with cinnamon, nutmeg, a dash of salt, and a pinch of coconut sugar.  While it cooled, I began turning my pecans into butter in the food processor.  Once the sweet potato had cooled enough, I threw that in with a half-teaspoon of maple syrup and the rest is history.  It's mashed sweet potatoes.  It's pecan butter.  It's both, wrapped into one decadent spread.  This stuff is pure gold.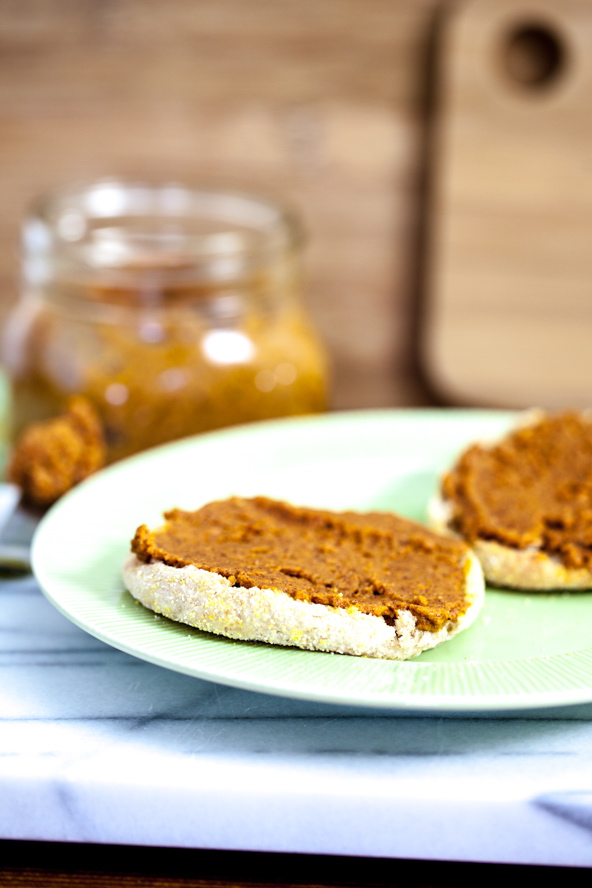 It's time to live the dream.  This decadent dip begs to be made and spread on toast, english muffins, apple slices, your fingers, and whatever else that would taste good with sweet, cinnamon, maple sweet potato pecan butter.  Then you can smile to yourself because you know you won't need to spend any extra minutes at the gym.  Now that's what I call holiday cheer!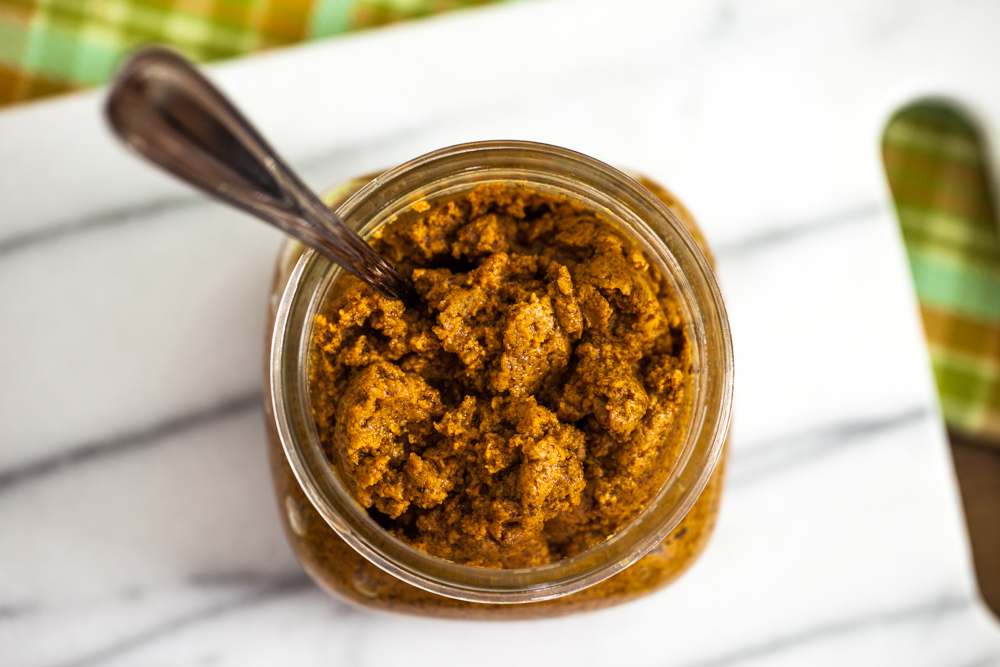 Sweet Potato Pecan Butter
Ingredients
2 cups raw pecans
1 medium sweet potato, peeled and cubed
1/2 teaspoon coconut oil, melted (or canola oil)
1/2 teaspoon cinnamon
a few dashes of nutmeg
a few dashes of salt
a pinch of coconut sugar (or other vegan sugar)
1/2 teaspoon maple syrup
salt to taste (optional, if needed)
Instructions
Preheat oven to 400. Line a baking sheet with parchment paper. Place sweet potato cubes on the baking sheet. Drizzle with melted coconut oil and sprinkle the cinnamon, nutmeg, salt, and coconut sugar. Toss to fully coat. Roast in the oven for 20 minutes. Remove from oven and let cool.
Place your pecans in the bowl of a food processor. Process until it becomes a smooth butter, scraping the sides as necessary.
After the sweet potato has cooled enough to touch, add to the food processor and process until smooth. Add the maple syrup and process. Taste and if needed, add a bit of salt. Remove from food processor and store in an airtight container. Refrigerate between uses. Enjoy!