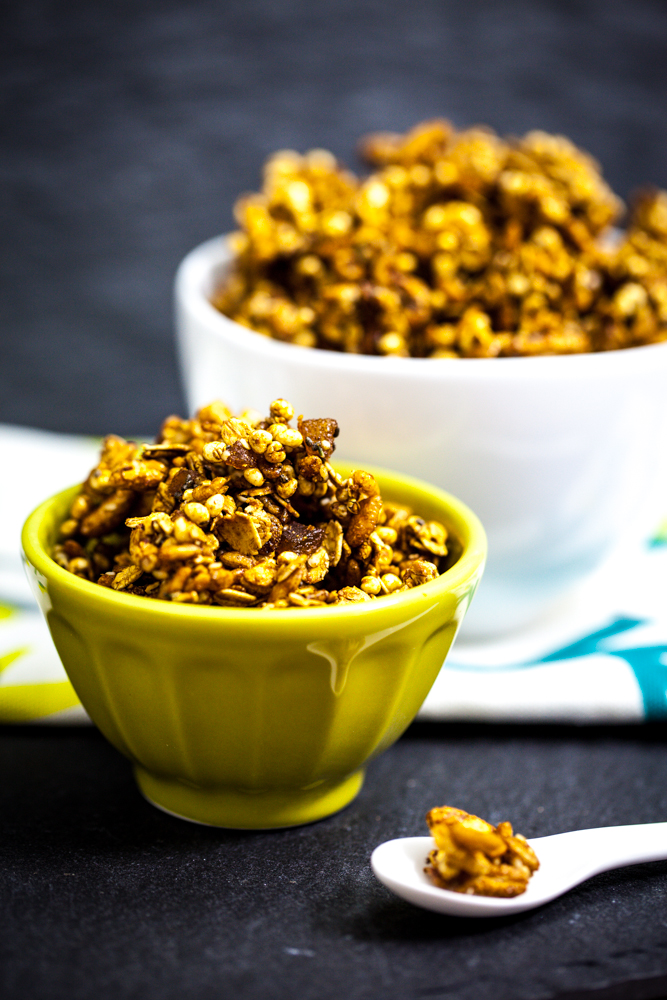 It's that time again.  I've been keeping a list of my favorite search terms recently and it is time to share again.  For those of you who have missed it before, I get a kick out of reading the search terms used to find Keepin' it Kind and then sharing the best ones with you (as exhibited here and here).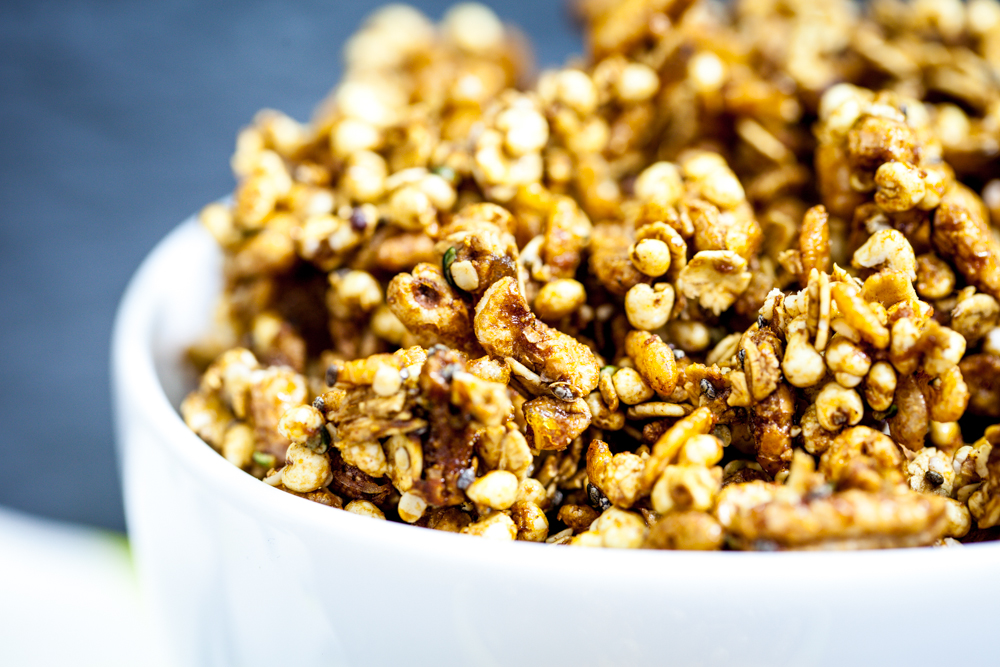 So, here we go...
For the people using the search term: "drug addicts suck":  Is this about my affinity for pepto bismol tablets as a child?  Because I would not go as far as to call it an addiction.  And I was, like, 6 or 7 years old!  Geez!
For the people using the search term: "Kristy Turner's wardrobe":  Well, if you must know, right now, I'm living in jeans, boots, some sort of (preferably white) shirt and a scarf.  I have a ridiculous number of white shirts because to me, there's nothing better than a white shirt and jeans, however, the majority of these shirts have some sort of stain on them because if I'm wearing a white shirt, I increase my odds of spilling on myself tenfold.
For the people using the search term: "are you animal?  i am walking":  Chris and I spent a great deal of time (like, 5 minutes) trying to break this code, and what we came up with is "Are you an animal?  Because if you are, I'm outta here."  Or they are one of Animal's long lost relatives, searching for Animal himself.
For the people using the search term: "soups, sauces, dips & dressings for strangers":  I think I just found the name of my next cookbook (and by "next,"  I mean "first").  "Soups, Sauces, Dips & Dressings For Strangers:  165 liquid, vegan recipes to give to strangers you meet on the street."  It's an untapped market.  I'll make billions.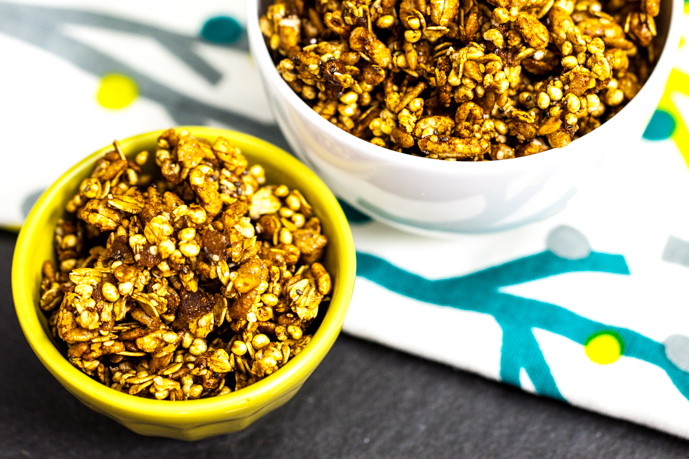 These next two have got to be me two most favorite search terms ever.  I can't even read them without giggling.
For the people using the search term: "self-image of family living rough and smoking": I don't know where my family got the reputation of being such a rough-riding, dope-smoking bunch of drug addicts (see the first search term), but let me tell you this- our self-image is great.  No self-esteem problems here.  Just drug problems, apparently...
For the people using the search term: "cannot get myself to clean the house lately why?":  Well, might it be a case of laziness?  Or maybe you're just like my family, being too busy "living rough and smoking."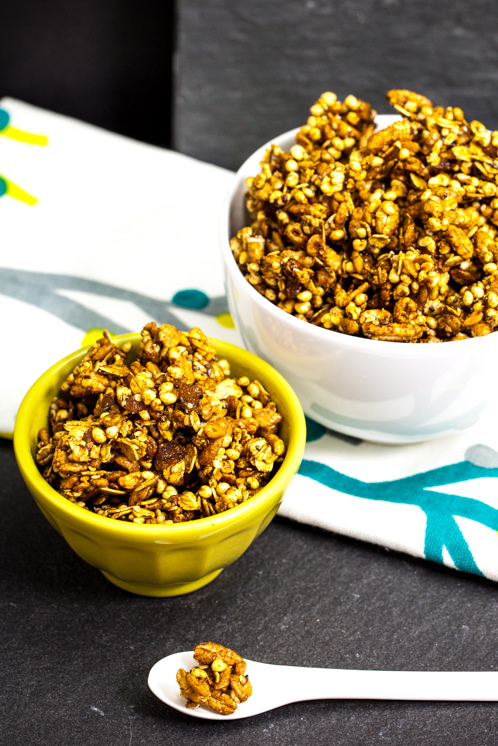 There is one search term, though it's only been used about 9-10 times, that I really, really like.  "Kind Granola" just sounds so nice, right?  I like to think that all of the granola I make is kind, but in honor of the season, I feel like I need to share a wintery "kind granola" with all of you.  I am not generally one to pour myself a bowl of milk and cereal, but this granola has me going back for seconds.  Filled with three forms of ginger (powdered, fresh, and crystalized), a generous helping of blackstrap molasses (which I prefer for it's strong taste and high iron content, though regular molasses would work just fine), and puffed millet and kamut (both higher in protein and being puffed, they have fewer calories per ounce), easily make this granola my favorite granola to date.  Being that ginger has a strong warming effect, this "kind granola" is the perfect breakfast cereal, topper for your smoothie, vegan yogurt or ice cream, or your anytime-snack this winter.  Enjoy!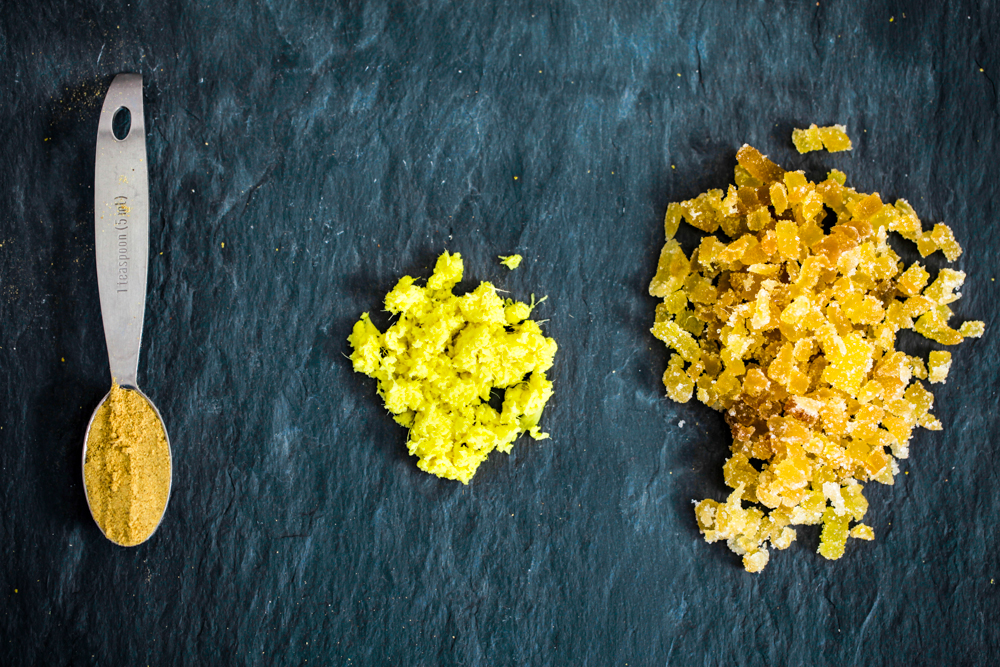 Triple Ginger Molasses Granola
Ingredients
2 cups crisp brown rice cereal (gluten-free, if required)
2 cups rolled oats (gluten-free, if required)
2 cups puffed millet
2 cups puffed kamut
1/2 cup hemp hearts (shelled hemp seeds)
2 teaspoon powdered ginger
1 teaspoon ground cinnamon
1/3 cup crystalized ginger, chopped into tiny pieces
1/4 cup brown rice syrup
1/4 cup maple syrup
3 tablespoons blackstrap molasses
2 tablespoons coconut oil, melted
1 inch piece of ginger, peeled and grated
Instructions
Preheat the oven to 275. Line two baking sheets with parchment paper.
In a large bowl, combine the dry ingredients. In a small bowl, combine the wet ingredients.
Heat the wet ingredients in the microwave for about 1-2 minutes. Alternatively, you can heat the wet ingredients in a saucepan, until it just begins to bubble around the edges.
Add the wet ingredients to the dry and thoroughly combine. Divide the mixture between the two baking sheets and spread out evenly.
Bake the granola for 45 minutes, switching shelves for each sheet (i.e. placing the sheet from the top shelf on the lower shelf and vice versa). Once done, let cool completely before transferring to an air-tight container.
Photography by Chris Miller