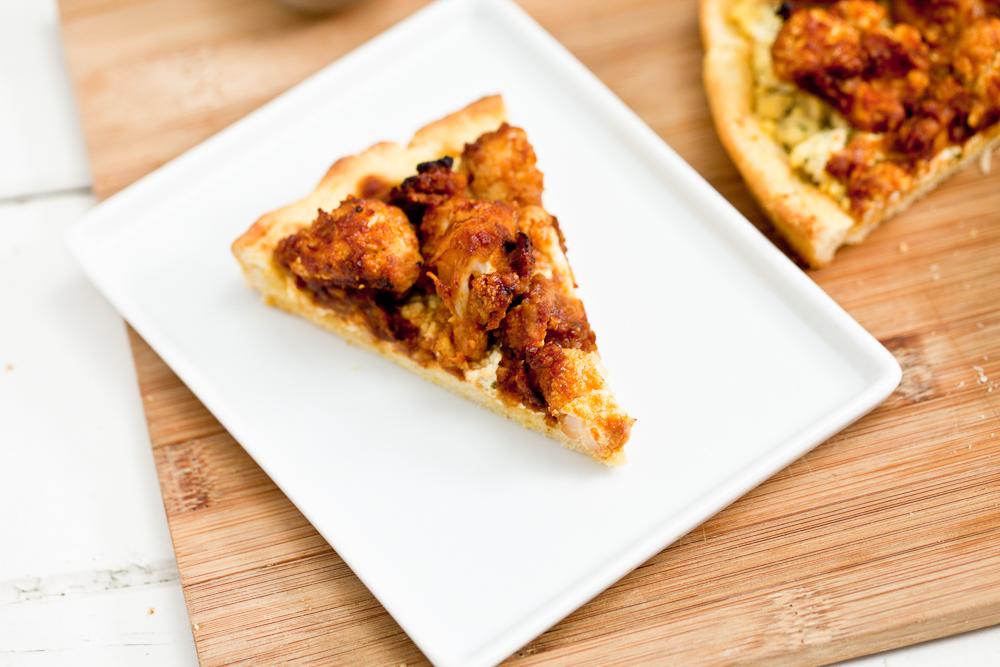 One of the things I love most about Chris is that he is a man's man.  Even though he is a self-proclaimed techie dork and he's better than me at folding clothes, he loves James Bond movies and watching football in bars (even though he doesn't drink) and riding his motorcycle.  And he has tastebuds to match.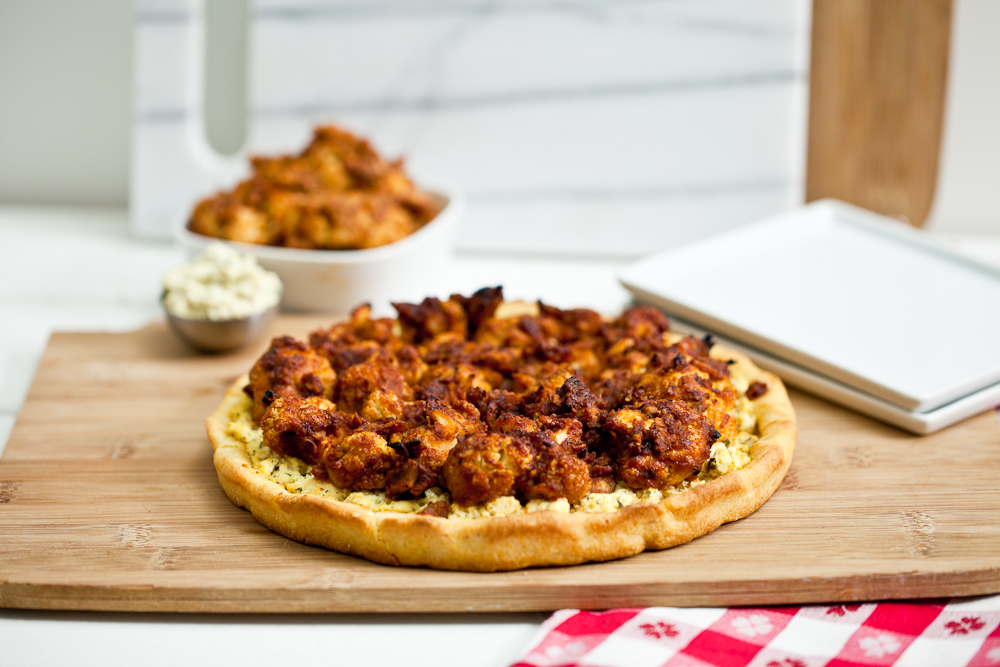 I've discussed before how Chris and I have extremely similar tastebuds but there are just different preferences that we each have.  Even though we like pretty much all the same things, we sometimes prefer different things, when given a choice.  When I might prefer a bowl of roasted root vegetables and nothing else, he would probably want a vegan meatball sub.  When I would probably choose a kale salad, he is more apt to choose pizza.  If we were watching a football game, though I would lean towards a nice spread of veggies and various dips, he would go crazy for a big pile of nachos or vegan buffalo wings.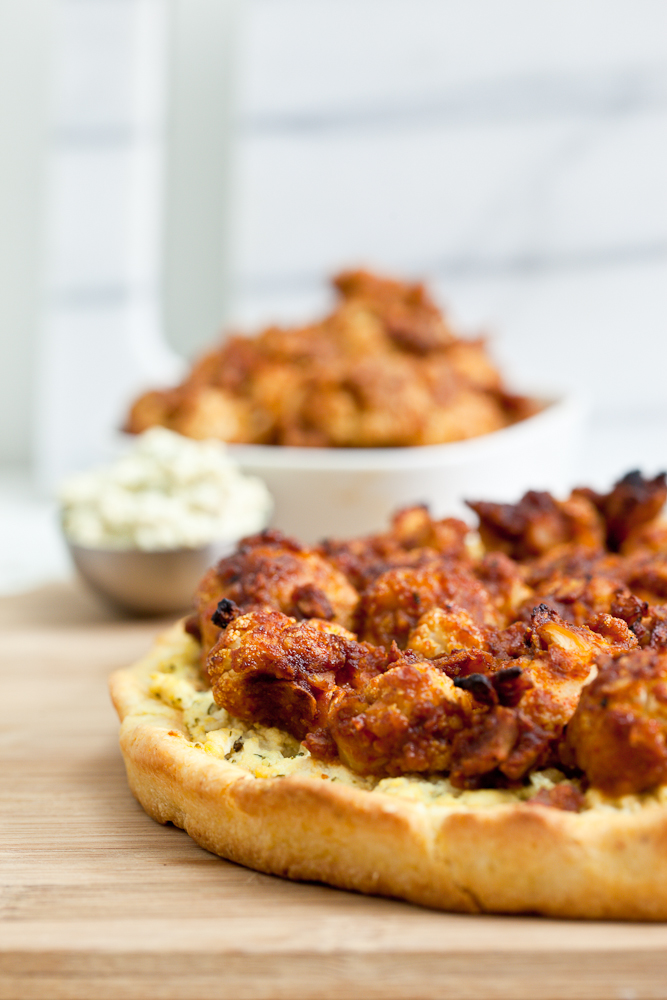 Because I love Chris, I like to sometimes make things that appeal to his preferences.  I love to make pizza or hard-core sandwiches for him because I know he'll get excited and probably mutter expletives while he eats it.  I love telling him ahead of time what's in store for dinner, just so I can hear him say "Are you kidding me?  Are you serious?"
Such was the case when I told him the other night what I was preparing for dinner:
Chris:  "What are you making?"
Kristy:  "Buffalo Cauliflower Wing-"
Chris interrupts with:  "Are you serious?  Oh wow!"
Kristy:  "Let me finish... Pizza."
Chris: silence
Kristy: smiles
Chris:  "Like, buffalo wings on a pizza?"
Kristy:  "With a blue cheese spread."
Chris:  "Are you kidding me?!?!"
So yes, I made what Chris deems as the one of the best things to ever come out of our kitchen.  There were the muttered expletives with each bite and there was the promise that I would make this on a regular basis, that he made me make.  These occurrences, however, don't even begin to describe how amazing this meal was.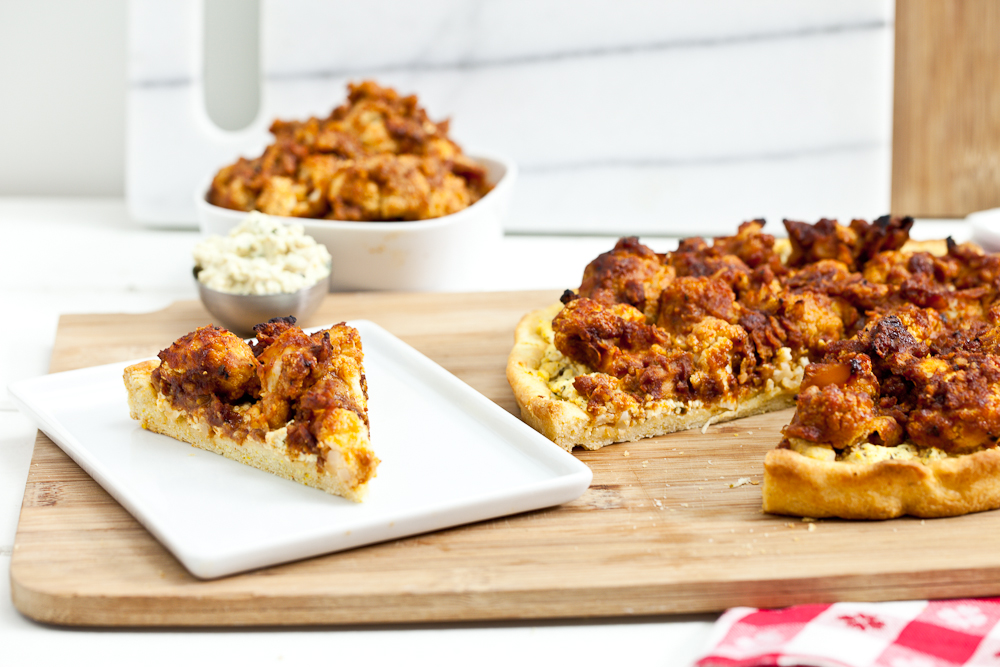 Because I'm in to quick dinners lately,  I used a store-bought, cornmeal-based crust from Viccolo that Cadry turned me on to (they come in regular and wheat-free, but if you need to, you can use a gluten-free pizza crust, though I have no recommends).  I adapted this simple and delicious recipe from The Vegan Pact to make spicy buffalo cauliflower wings and then because nothing goes better with buffalo wings than blue cheese, I made a vegan tofu-based blue cheese-style spread.  And this whole meal came together in less than 45 minutes.  I love roasted cauliflower by itself, but when it's coated in a chickpea flour crust, then smothered with barbecue sauce and Sriracha, it becomes a whole new beast entirely.  The smoky, rich barbecue flavor of the roasted buffalo cauliflower wings paired beautifully with the creamy, tanginess of the blue cheese spread and there couldn't have been a better vessel to deliver these goods to my mouth than that incredible, crunchy cornmeal crust.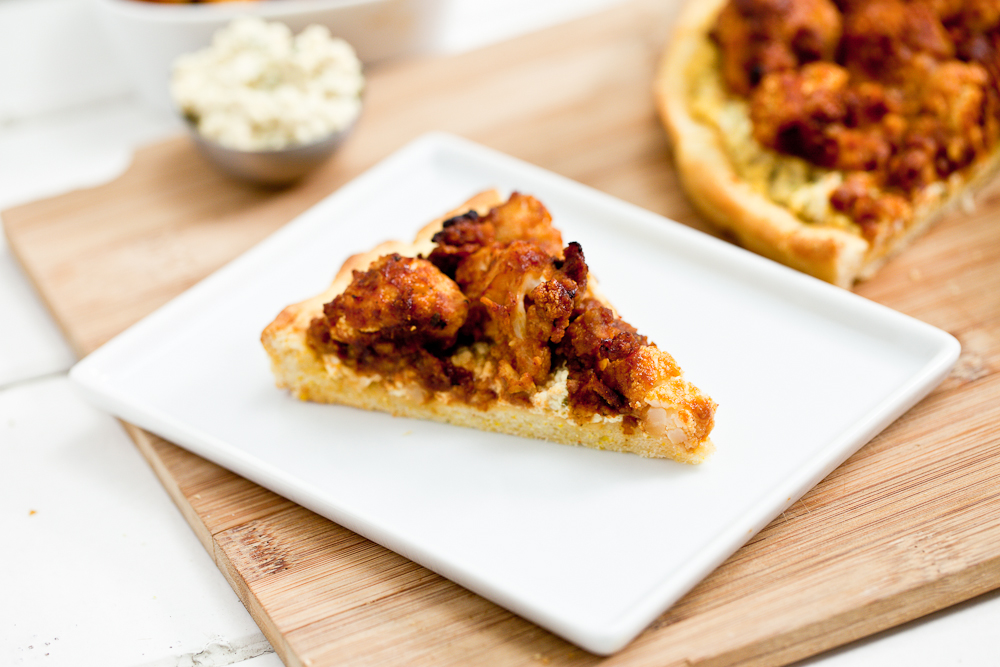 Even though I created this pizza to appeal to Chris's tastes, I think I loved it just as much as he did.  I was just as bummed as he was when the pizza was gone.  For several days after, we would say to each other "Remember that crazy-amazing buffalo cauliflower wing pizza?"  Then we would sigh and spend a moment reminiscing over the pizza.  We both agreed that it would be perfect for watching the Super Bowl and all of the play-offs leading up to it, and a James Bond movie marathon just doesn't feel like it will be complete without it.  Maybe it's the deliciousness of this pizza that I like.  Maybe it's how much Chris loves it that makes me love it even more.  Either way, I foresee much football and James Bond and much more of this pizza in both of our futures.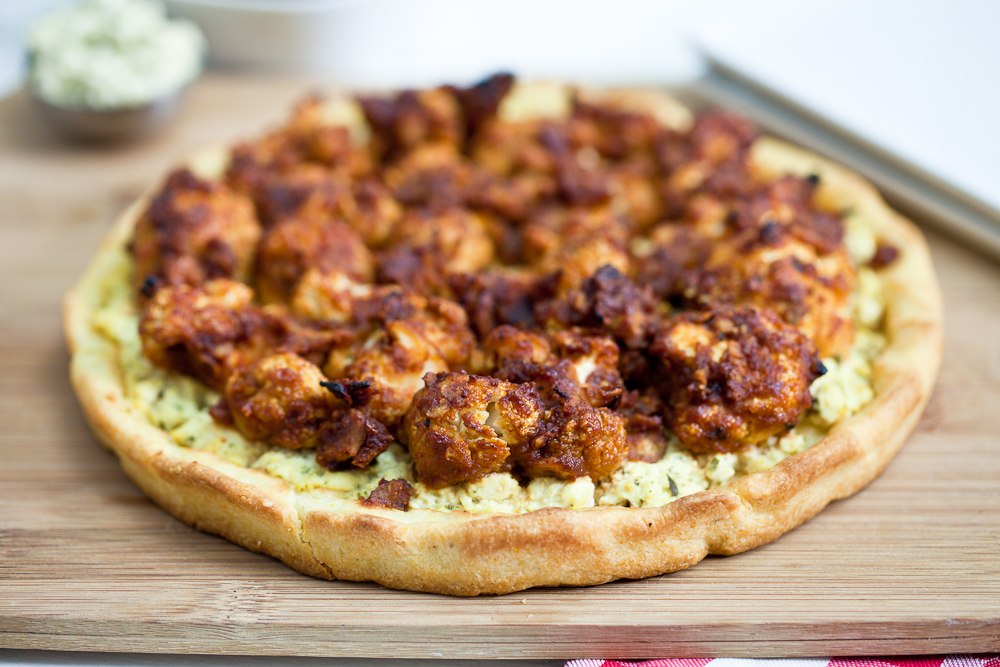 Buffalo Cauliflower Wing Pizza with Tofu Blue Cheese Spread
Ingredients
for the tofu blue cheese spread

½ block of extra firm tofu, crumbled into small pieces
2 tablespoons nutritional yeast
1 tablespoons vegenaise
juice of 1 lemon
3 teaspoons apple cider vinegar
1 teaspoons white miso
½ teaspoons tahini
½ teaspoons garlic powder
¼ teaspoons dried oregano
¼ teaspoons dried marjoram
¼ teaspoons kelp granules
a few dashes of salt

for the buffalo cauliflower wings

1 head cauliflower, broken into florets
1 cup almond milk
1 cup chickpea flour
several dashes of garlic powder
several dashes of smoked paprika
¾ cup barbecue sauce (we used Organicville)
1/4 cup Sriracha sauce (or other hot sauce)
1 tablespoon arrowroot powder (or whatever starch you've got)
1 teaspoon sea salt
1/4 tsp black pepper
1 cornmeal pizza crust (store-bought or homemade, gluten-free if necessary. I used Viccolo brand.)
1 recipe of Buffalo Cauliflower Wings
1 recipe of Tofu Blue Cheese Spread
Instructions
for the tofu blue cheese spread

Place the tofu crumbles into a medium bowl. Add the rest of the ingredients and stir to combine. Chill until ready to use. Enjoy!
*You may need to adjust the seasonings to fit your preferences. This was slightly on the mild side for me.

for the buffalo cauliflower wings

Preheat oven to 450 degrees. Lightly grease or spray a glass 9 x 13 casserole dish with olive oil spray.
Whisk almond milk, chickpea flour, garlic powder, and paprika together. Dredge cauliflower pieces into flour mixture and place in the casserole dish. Bake at 450 degrees for 20 minutes.
Meanwhile, mix together the BBQ sauce, Sriracha sauce, arrowroot, salt and pepper.
Once cooked, toss cauliflower with BBQ mix and bake for an additional 5 to 8 minutes. Remove from heat and serve hot (or use on pizza). Enjoy!
Preheat oven to 475. Lightly grease a baking sheet or line with parchment paper.
Spread a layer of tofu blue cheese spread on the prepared crust, using as much or as little as you like. You will most likely have leftovers. Spread the buffalo cauilflower wings out on top of the blue cheese spread. You will likely have a few of these leftover as well- they're great appetizers for while you wait for the pizza.
Bake at 475 for 12-15 minutes, until heated thoroughly. Remove from oven and serve hot. Enjoy!
Notes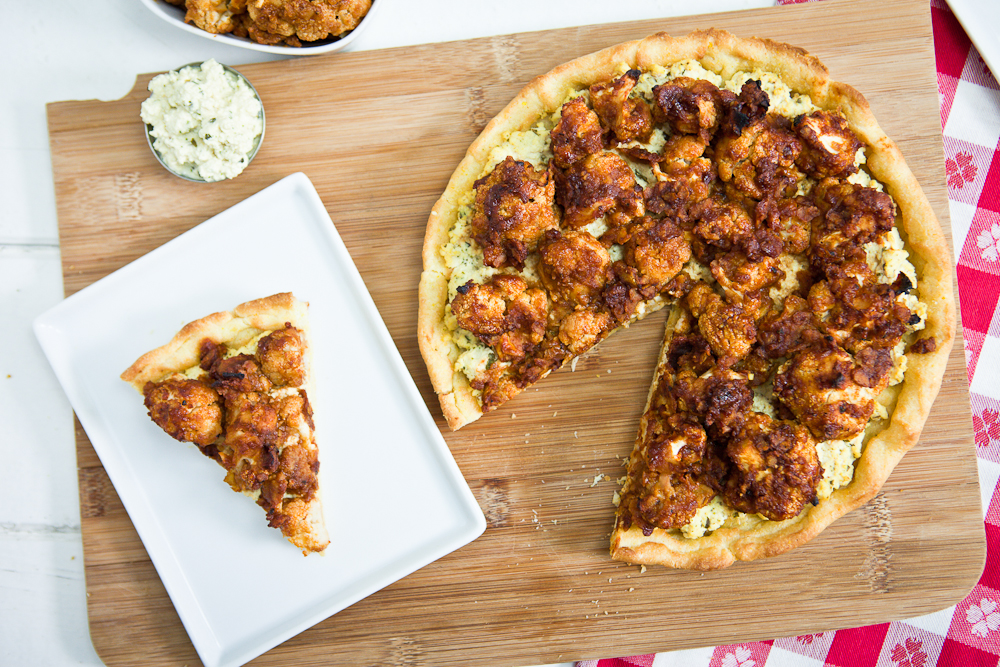 Photography by Chris Miller