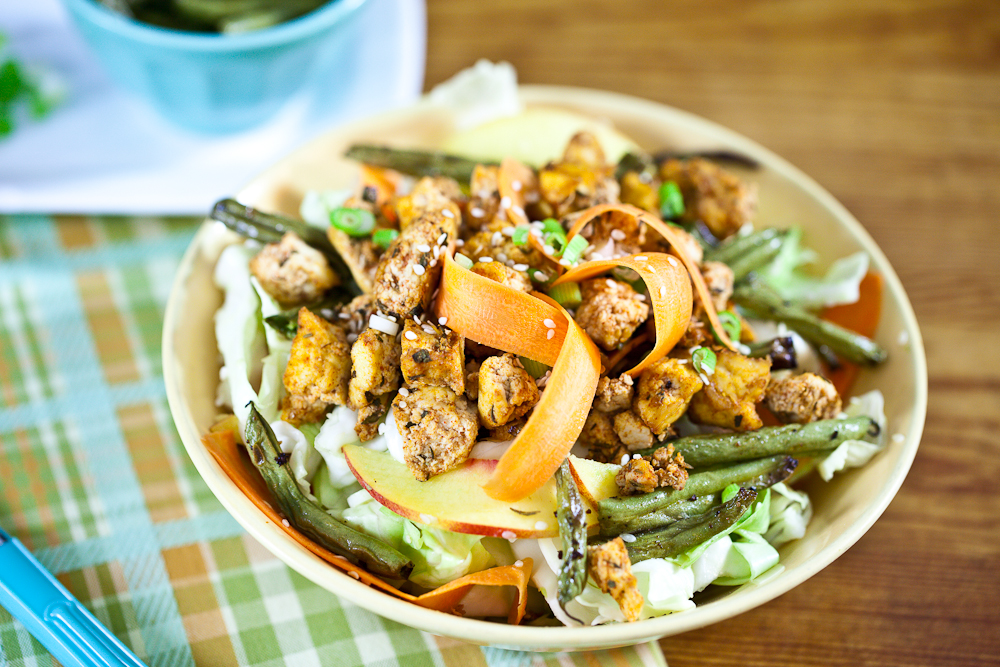 The other day, after class, my yoga teacher said to us "Your sense of peace right now did not come from practicing yoga today.  It came from peeling away the unnecessary layers, revealing your true self."  This really struck a chord with me and the entire bike ride home and for some time after, I began thinking of what unnecessary layers do I add to things on a day-to-day basis?  What unnecessary layers do I add to my life?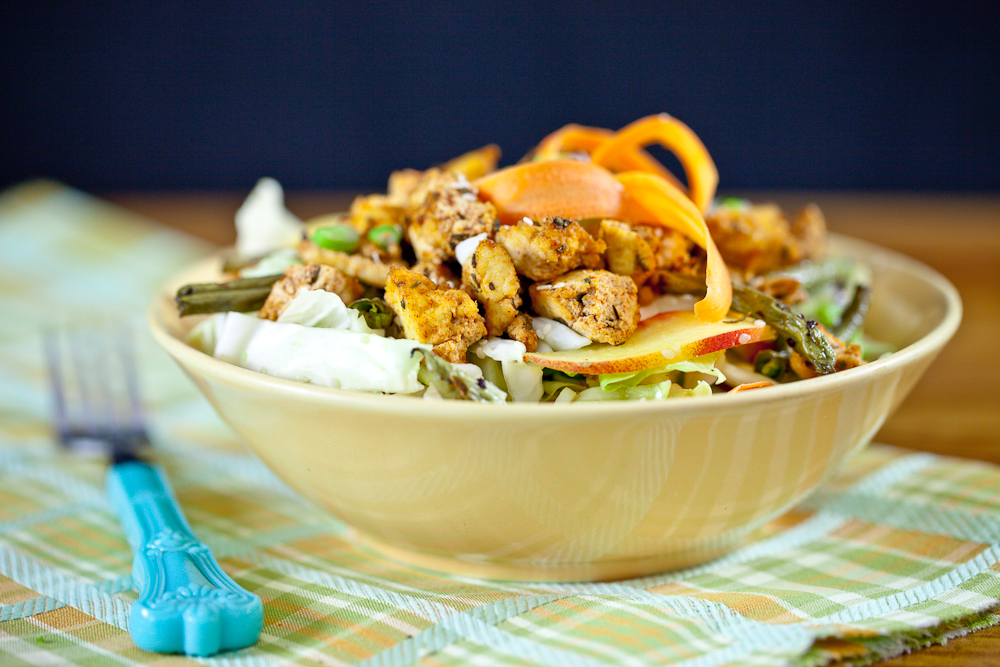 I am very routine oriented.  I plan most things in advance and fit them into my routine.  In a very Monica Geller-esque way, I try to keep things neat and uncluttered (Well, maybe I'm not that extreme, but you get the picture).  I find myself getting very anxious when things don't go according to plan or don't fit into my routine and if the kitchen table is cluttered with papers, I get awfully antsy and unfocused.  However, it is when I let go of control and let my routine be skewed or do something spontaneously or just let dishes sit awhile longer, that I feel free.  I feel like I am living.   It feels pretty wonderful to put off writing that post or doing laundry in favor of spending a few hours at the beach.  I can use up those mushrooms for dinner tomorrow because an impromptu dinner date with my husband is way more important.
Just as I apply unnecessary layers of rules and routines to my life, there are things around my house that are surely just wasting space but I hold on to because it seems as though I need them.  Chris and I fell in love with our home the first time we saw it.  Tall ceilings, clean lines, simple white walls (never mind the yucky black tile in the kitchen)- everything was totally our style.  We moved in and unpacked our belongings, placed our furniture right where we wanted it, and hung our television on the wall over the mantle-less fireplace.  Recently, this TV met its end as we were watching a movie.  Lines of various colors appeared on the screen and began doing a very psychadelic dance as we watched, baffled.  We left the TV there for several days, trying to decide what to do- do we get a new TV or try to get this one fixed?  Do we really want to pay the money?  Is it worth it since we don't have cable and only use it to watch movies?  We finally decided it wasn't and took down the TV and we knew instantly we'd made the right choice.  Under that TV was the beautiful tall white wall that had drawn us to our home.  We Chris patched and painted over the holes and now we just use a projector to watch the occasional movie on our beautiful wall.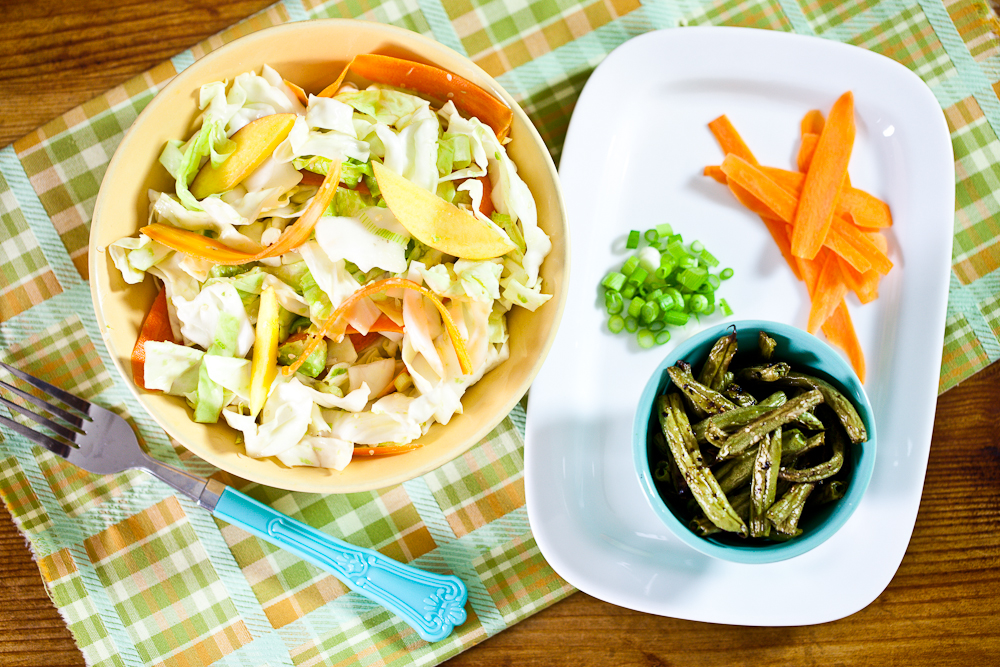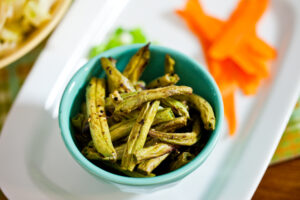 The chicken cabbage salad is a classic, and one my grandmother would make often.  The focal point was always the chicken, however, and I remember being annoyed with how much cabbage I had to eat along with the chicken.  The mandarin oranges were okay, and so were the crunchy ramen noodles, but I always felt like there was too much salad in comparison to chicken.  This revamped version made my brain do a complete 180.  I made my "chickenless" tofu to replace the chicken.  I switched out the canned mandarin oranges for fresh nectarine slices and the crunchy ramen noodles for crisp roasted green beans, and I also added some carrot ribbons and avocado for more texture.  I then tossed it all with a simple orange sesame dressing.  With first bite, I got a huge chunk of tofu along with a pretty even balance of the salad ingredients.  It was fantastic, but it had an opposite effect on me than the salad from my past.  I wanted more salad in each bite!  I couldn't get enough of the cabbage drenched in creamy orange dressing, the juicy nectarines and the crisp, savory green beans.  Don't get me wrong- the "chickenless" tofu is perfect in this salad, but I later realized that the chicken of cabbage salads past was an "unnecessary layer," covering up the true beauty of this salad.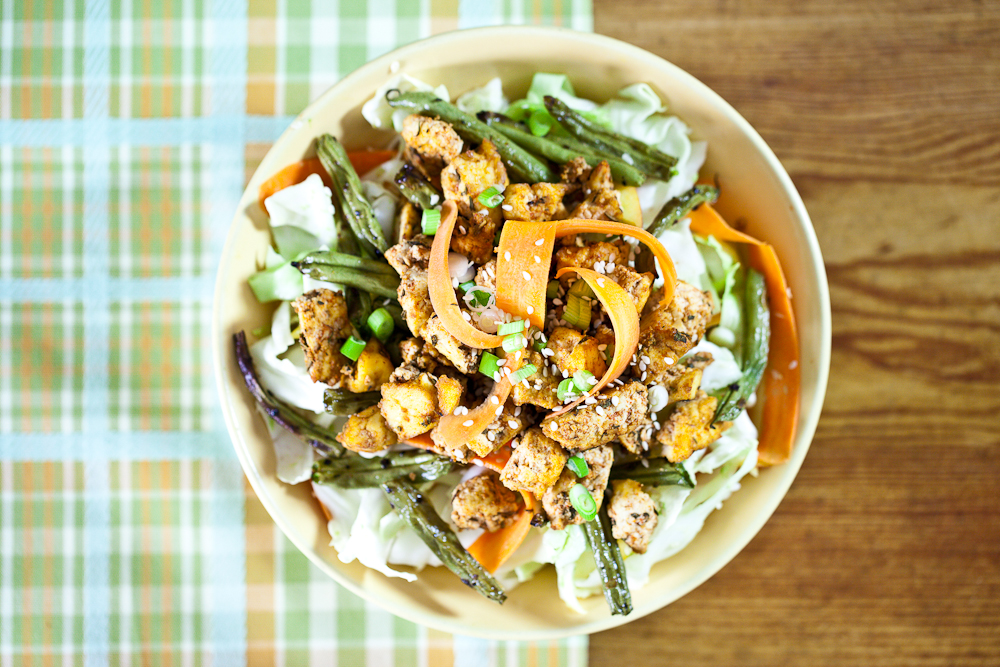 Chickenless Cabbage Salad
Ingredients
1 block of tofu, pressed
½ cup vegetable broth
¼ cup Bragg Liquid Aminos
1 teaspoon dried thyme
½ teaspoon marjoram
½ teaspoon garlic powder
½ teaspoon onion powder
½ teaspoon paprika
½ teaspoon liquid smoke
½ head of cabbage, cleaned, cored, quartered, and cut into shreds
1 nectarine, halved, pitted, and thinly sliced
2-3 large carrots or 3-4 small/medium carrots
3-4 green onions, finely chopped
handful of string beans, trimmed and halved
olive oil spray
salt and pepper to taste
sesame seeds, for garnishing

for the sesame orange dressing

¼ cup orange juice
1/8 cup apple cider vinegar
½ tablespoon tahini
½ tablespoon maple syrup
1 teaspoon Dijon mustard
1 tablespoon sesame seeds
Instructions
Combine the tofu marinade ingredients in a shallow container, such as a 9×9 baking dish or a pie pan. Set aside.
Halve the pressed block of tofu, horizontally. Thinly slice the two blocks into two thinner blocks, so you have 4 tofu sheets, all roughly 2 inches by 4 inches. Tear each of the blocks into little pieces and place all the pieces into the marinade. Place the dish in the fridge and allow to marinate for 30 minutes, flipping halfway through.
Once the tofu is done marinating, preheat the oven to 350. Line a baking sheet with parchment paper and lightly spray with oil. Using a slotted spoon to let the marinade drain, spread the tofu out on a baking sheet. Bake the tofu for 30 minutes, flipping halfway through. Remove from oven and set aside.
Increase the heat of the oven to 400. Line another baking sheet with parchment paper, or remove the tofu from the first one and reuse that one. Spread your string bean halves out on the baking sheet. Lightly spray with olive oil and add salt and pepper to taste. Toss to fully coat each piece and place the baking sheet in the oven. Roast for 8-10 minutes, flipping halfway through. Remove from oven and set aside. This step can be done one to two days in advance.
While your tofu is in the oven, you can prepare your salad, starting with the dressing. Combine all of the dressing ingredients, except for the sesame seeds, in a blender or a bowl so you can use your immersion blender. Blend until combined, then add the sesame seeds and pulse once or twice to combine. Chill until ready to use.
In a large bowl, combine the cabbage, nectarine, avocado, carrots, and green onions. Once the tofu and string beans have cooked and cooled for about 5-10 minutes, add them to the bowl as well. Pour in the dressing and toss to combine. Garnish with sesame seeds, if desired. Serve immediately. Enjoy!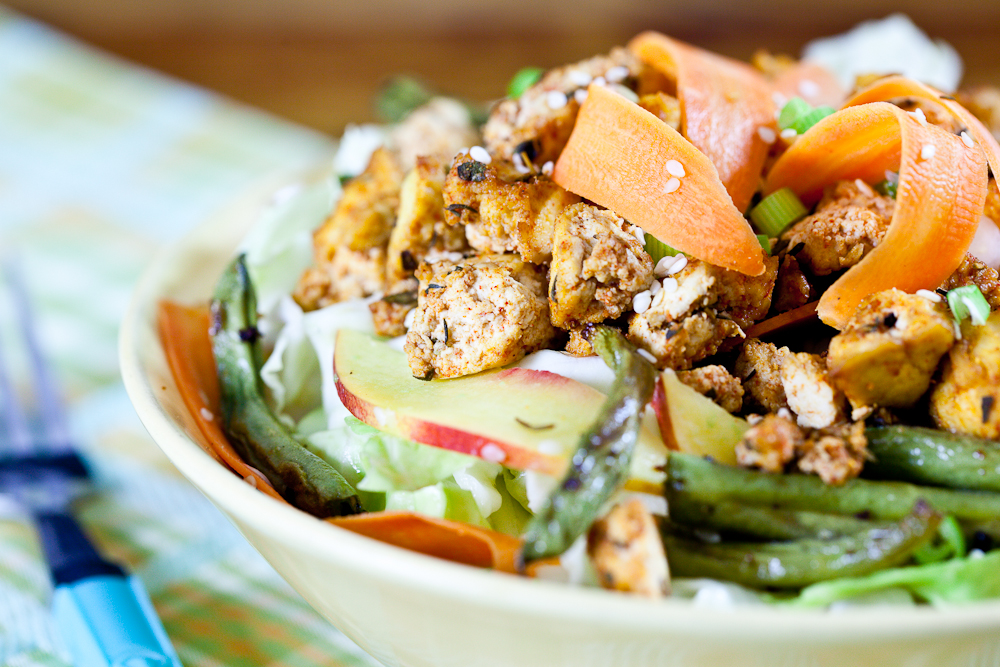 What unnecessary layers are hiding your true self?
Did you submit your story to our "How did Chris get arrested by the Disney police" contest?  If not, go here to get in on the fun.  I have decided on a prize for the lucky winner- a $15 gift card to Vegan Essentials!  Hurry up because we'll be picking a winner this Sunday!
This recipe is being shared with Healthy Vegan Fridays, Wellness Weekends, and Gluten-Free Fridays.
Keepin' It Kind is participating in the Walk for Farm Animals to give hope to millions of abused and neglected farm animals! Please support me by making a Donation today. Together we can make the world a more compassionate place for animals!  Learn more about Why I am Walking for Farm Animals and join our team!
Photography by Chris Miller