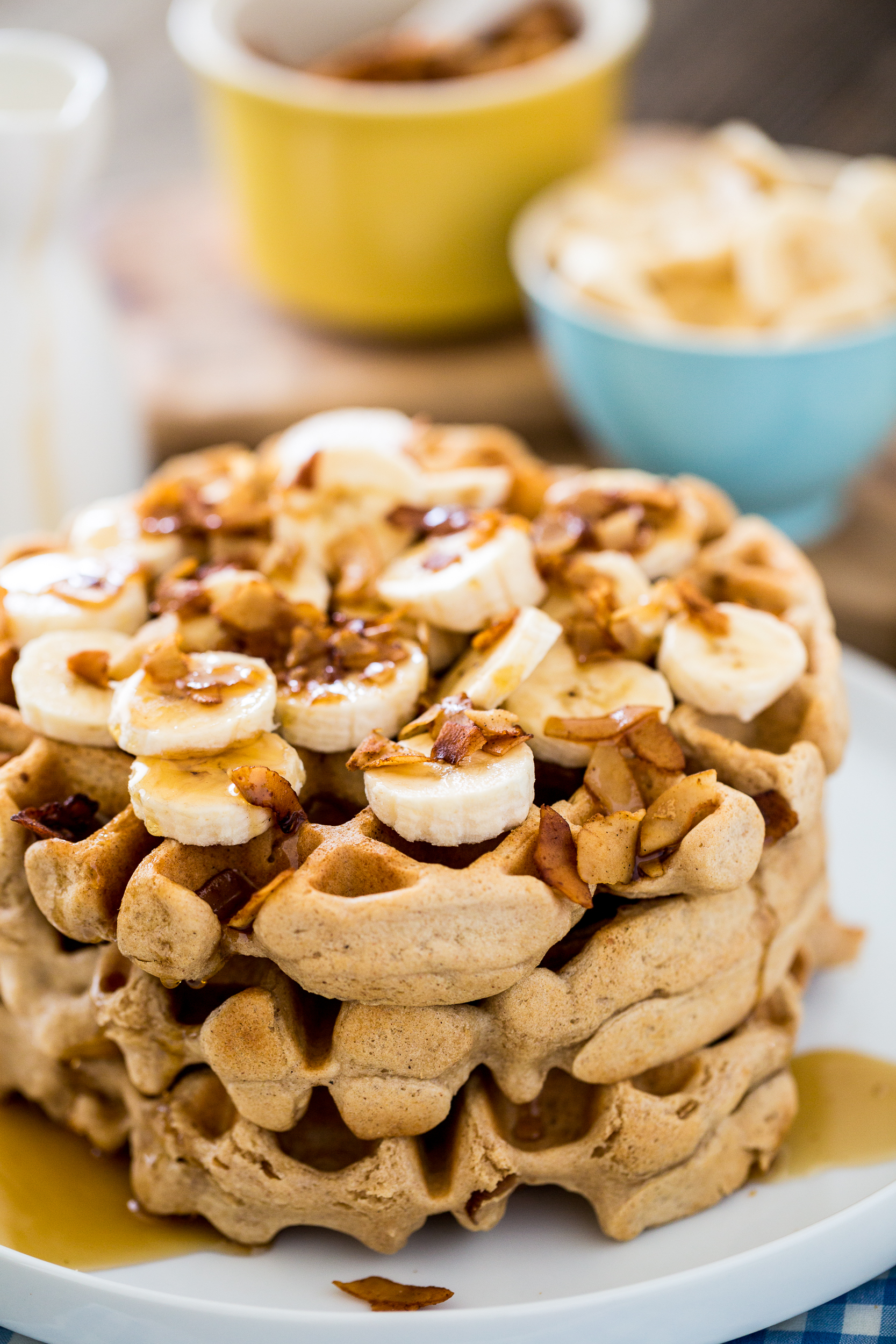 So, this happened.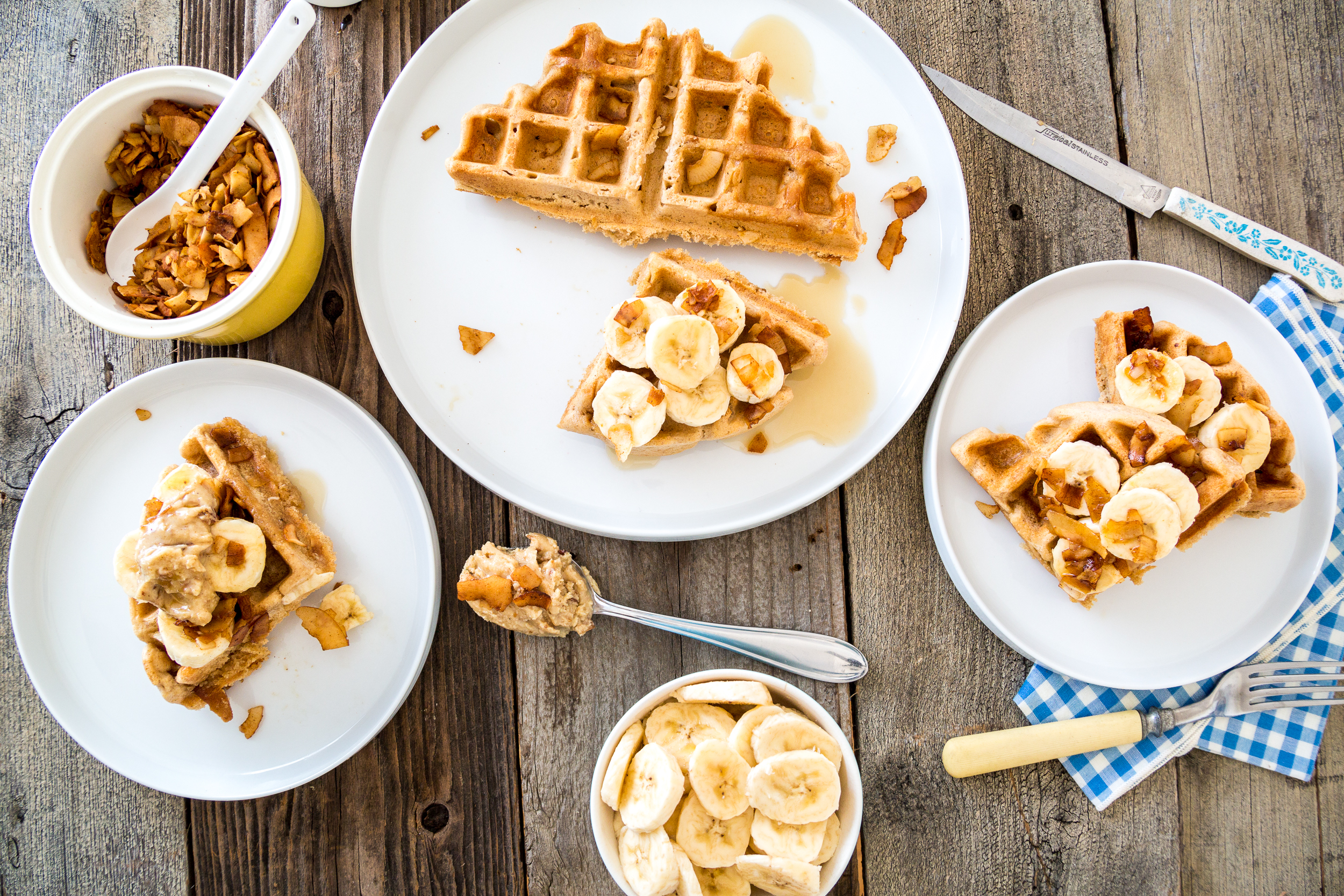 After I made my Maple Bacon Peanut Butter, I was like "I wanna stuff this into dates," and "I wanna make cookies with it," and "I wanna make donuts with it," and "I wanna spread this all over slices of apple," and "I want this in a sandwich, stat!" and "I wanna carry this in my purse everywhere I go."  I said a lot of stuff.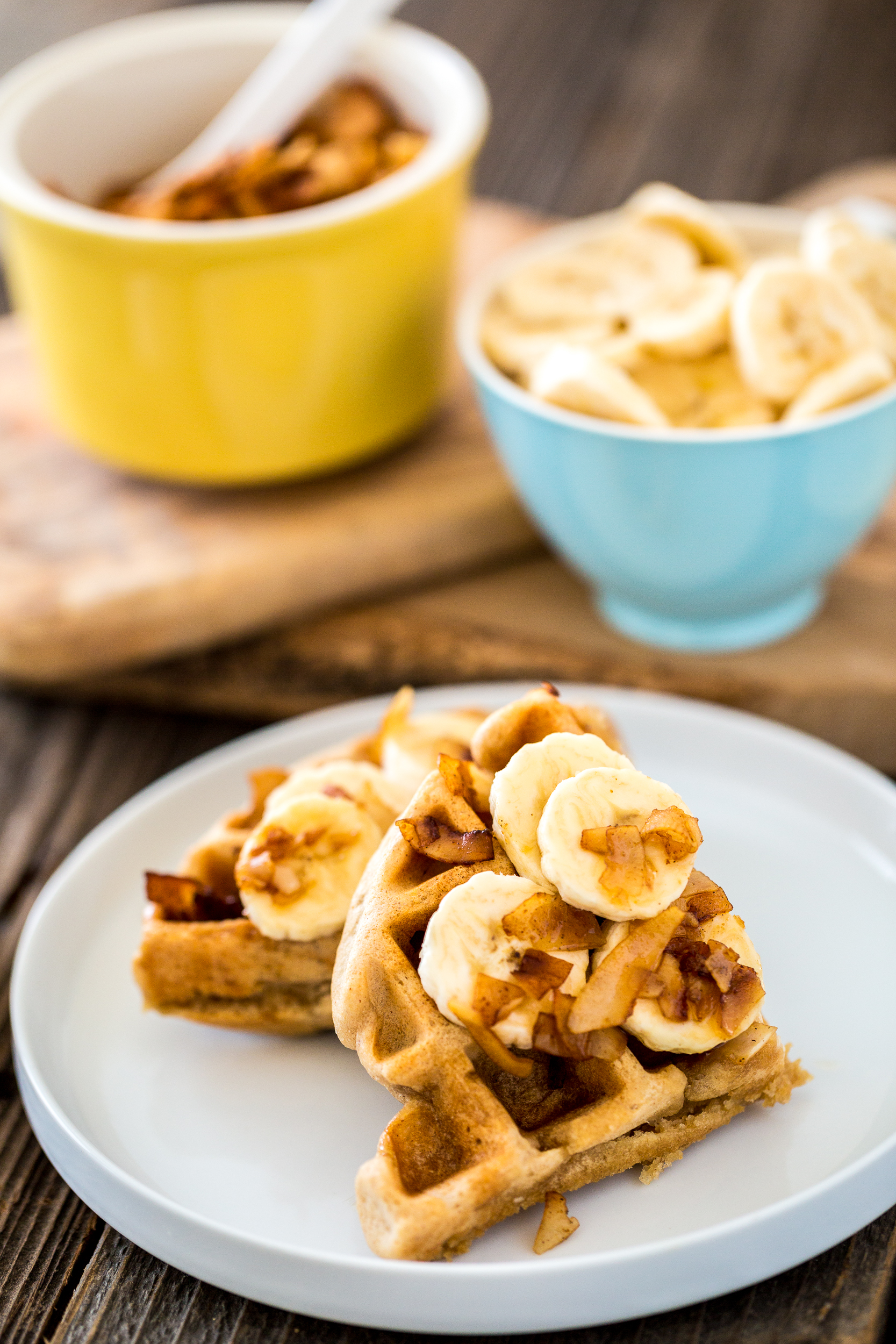 Of all the maniacal thoughts that ran through my head and out my mouth, the only one that I actually carried through on (besides the stuffing it in dates, but that doesn't really count because I do that just about every other day with whatever nut butter I have on hand) was making waffles with it.  These waffles.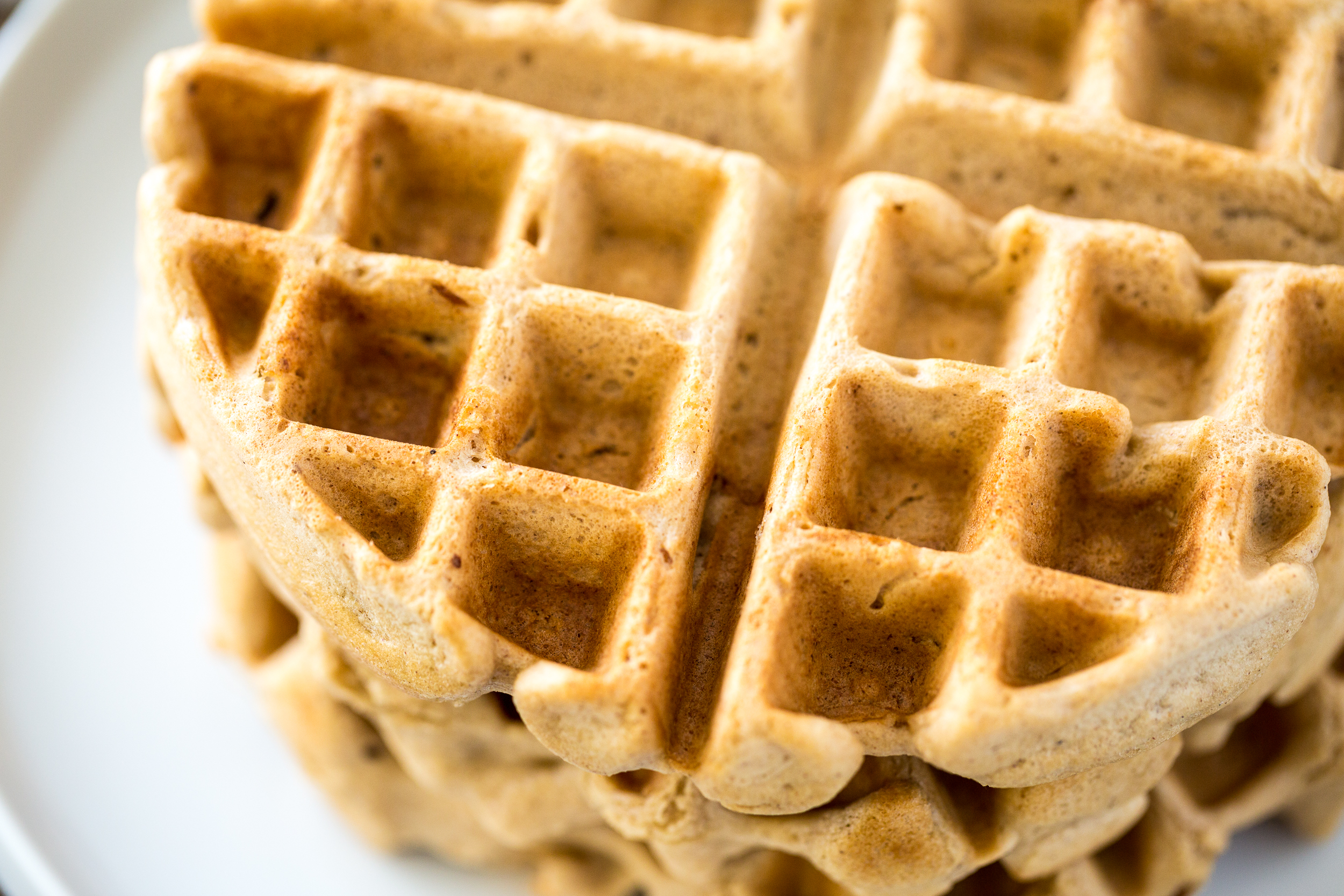 Waffles on Sunday mornings with Chris and the twins are probably one of my most favorite things.  I mean, it's cool when I make pancakes or a scramble or whatever, but waffles are the best.  This last Sunday, when those waffles happened to be these Maple Bacon Peanut Butter Waffles, it was pretty much the best day ever.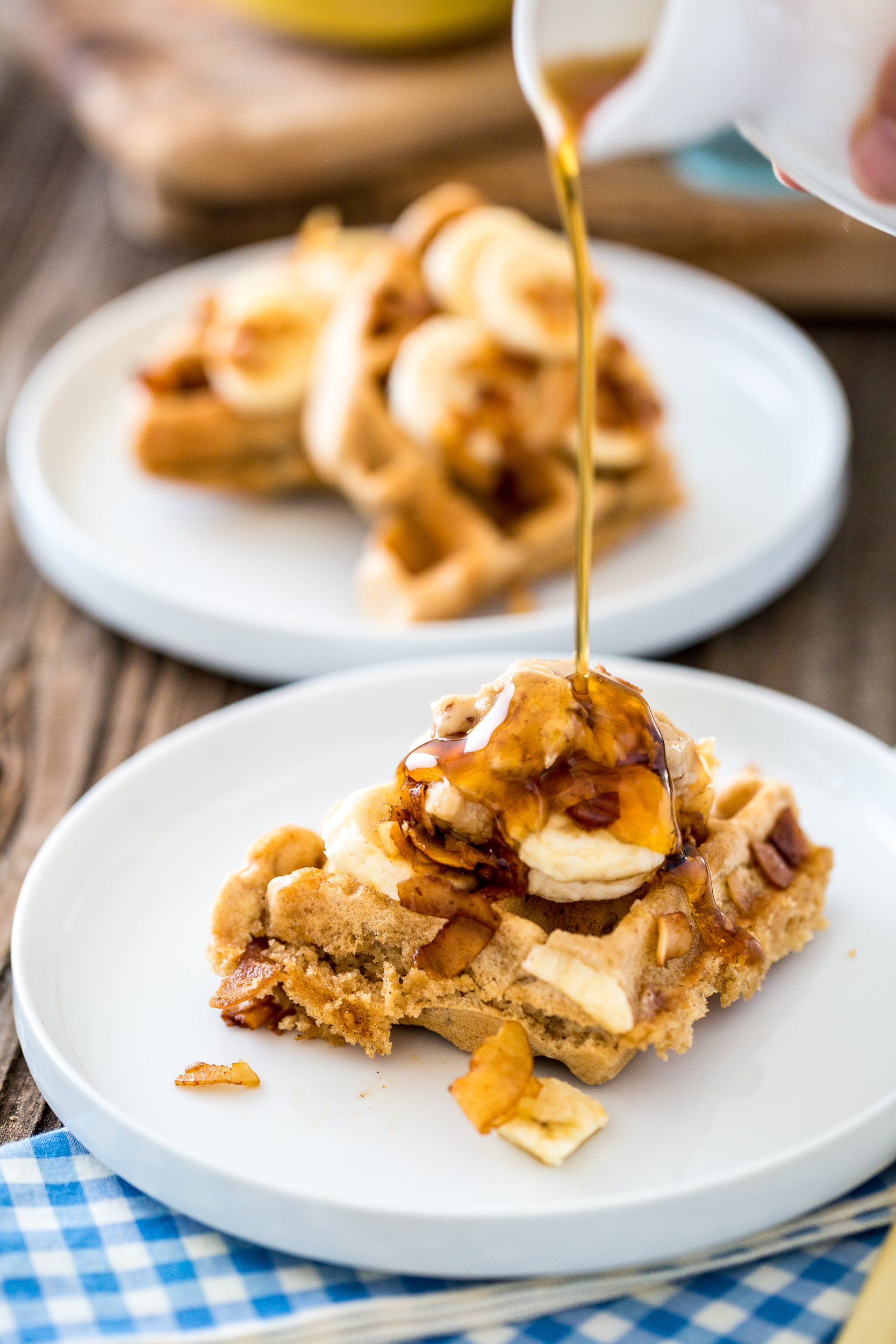 It's a well known fact that peanut butter makes wonderful waffles.  It's also a well known fact that maple syrup is one of the best toppings for waffles.  You don't need science to tell you that putting them together in a waffle is going to be pretty awesome.  When you throw coconut bacon in the mix and you get to bite into the chewy little strips of smoky goodness that are mixed throughout the waffle, you get something truly magical.  It's beyond science.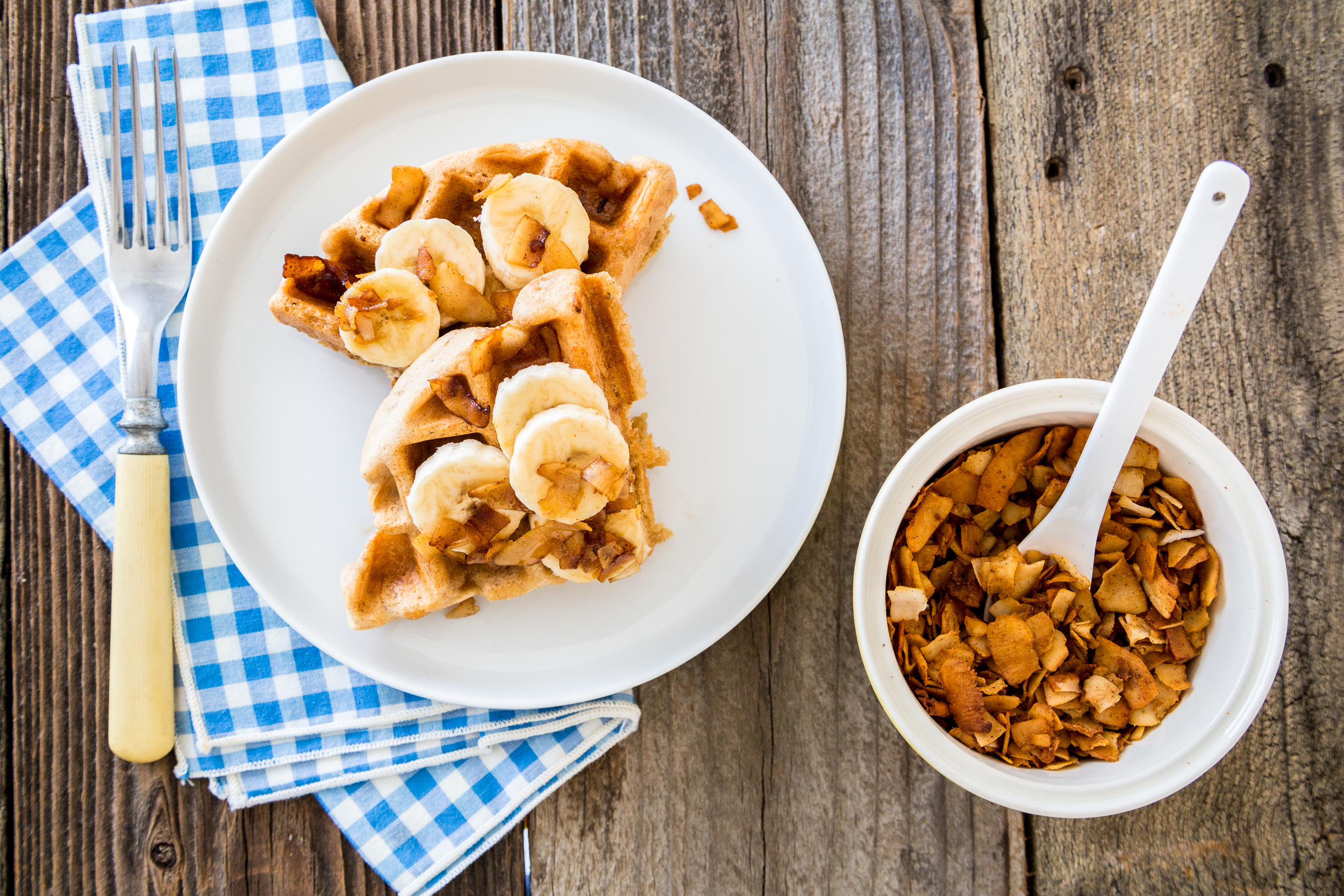 We topped our waffles with sliced bananas because it's what Elvis would do.  We also topped them with more coconut bacon and more maple syrup (and I topped mine off with the last of the Maple Bacon Peanut Butter because duh!) for the ultimate waffle-eating experience. That's what it was.  The Ultimate.
So, you need to stop reading this right now and go make this happen in your kitchen. Like, now. Then call me and I'll come on over.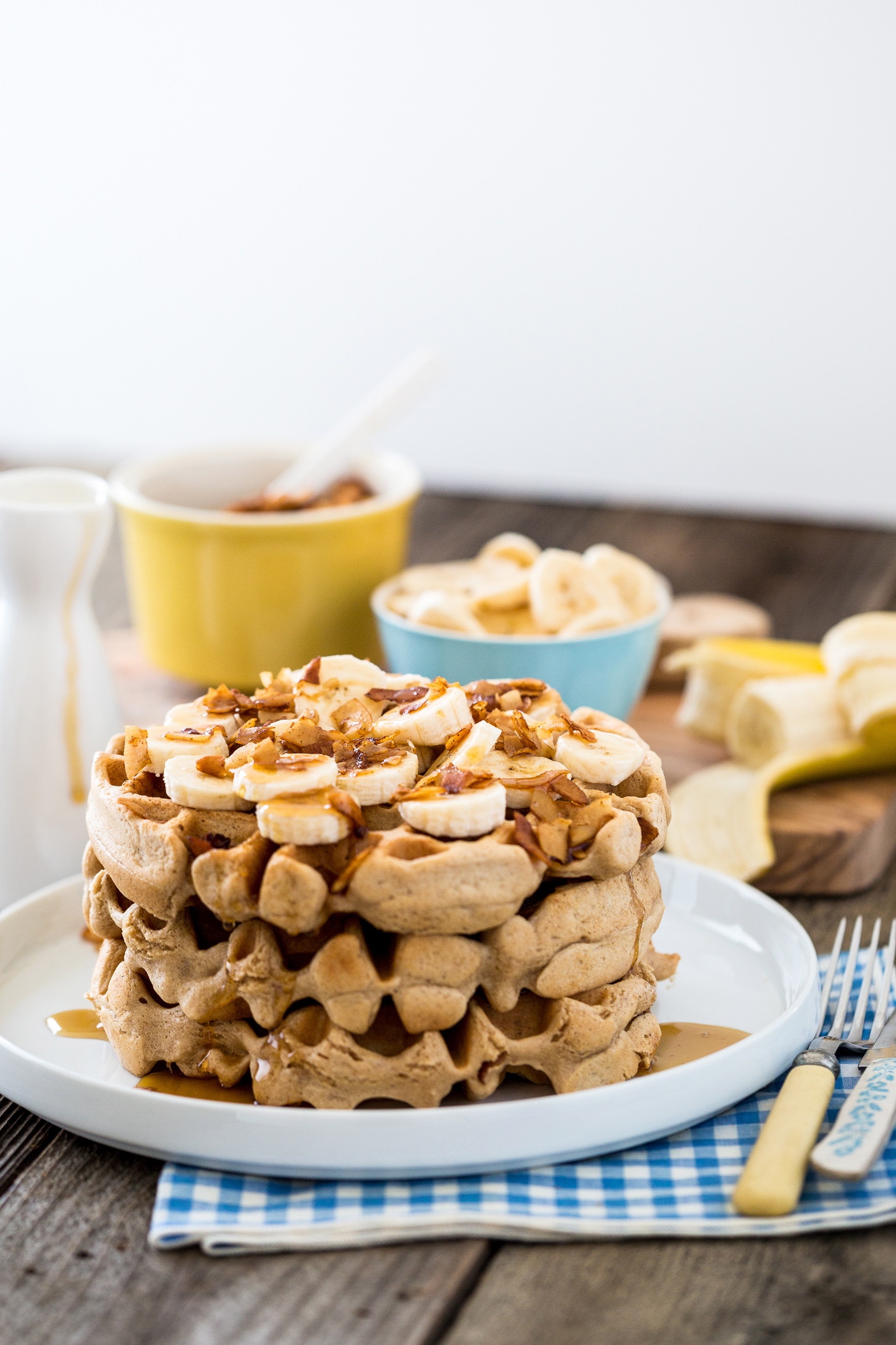 Maple Bacon Peanut Butter Waffles
Ingredients
1 cup oat flour
1 cup whole wheat pastry flour
1 tablespoon baking powder
1/2 teaspoon cinnamon
1/2 teaspoon salt
1 1/3 cup almond milk
2/3 cup Maple Bacon Peanut Butter
2 tablespoons maple syrup
2 tablespoons melted coconut oil
sliced banana
coconut bacon (I used Phoney Baloney's
maple syrup
Instructions
In a large bowl, whisk together the dry ingredients.
In a smaller bowl, mix together the wet ingredients. Add the wet ingredients to the dry and mix until combined. Cook in you waffle maker per your machine's instructions.
Top with sliced bananas, coconut bacon, and maple syrup, serve and Enjoy!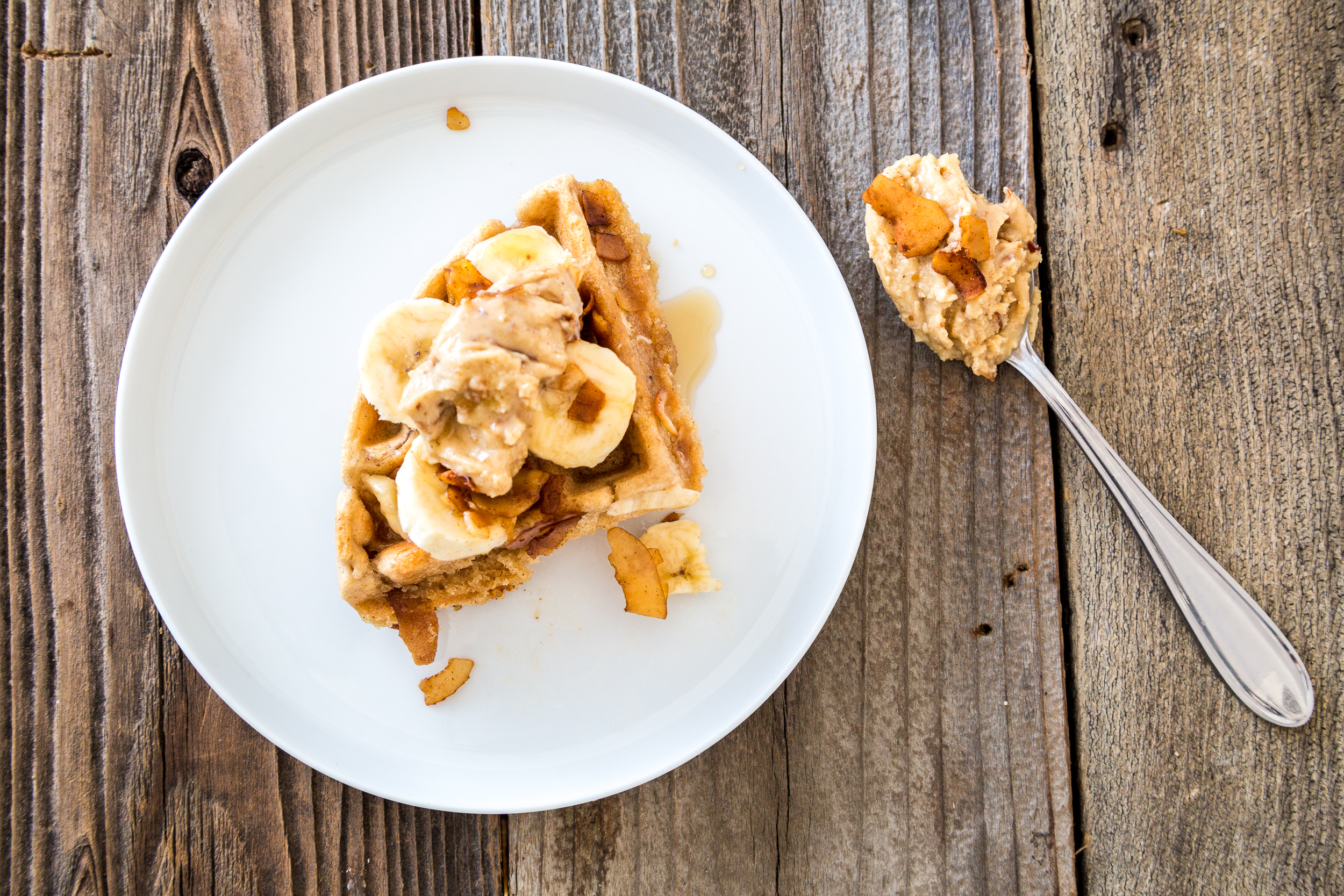 Love animals?  Want to support Keepin' it Kind in the upcoming Walk For Farm Animals?  Find out why I'm walking and how you can help!
Waffles vs. Pancakes?  Discuss.
Photography by Chris Miller