"Constant kindness can accomplish much. As the sun makes ice melt, kindness causes misunderstanding, mistrust, and hostility to evaporate." ~Albert Schweitzer
Kristy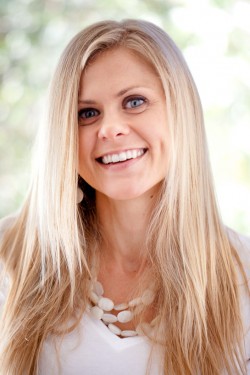 I used to be one of those people who said "I could never be vegan."  I was raised in a very "meat and potatoes" family and though I became a vegetarian in my early twenties, I could not give up my love for cheese.  I was even a Fromagier in a fancy cheese store for almost two years.  One day, though, the light bulb turned on and I was able to see everything more clearly.  I was able to see animals for the incredible sentient beings that they are and I knew I could no longer be part of any behavior that exploits them. This new chapter (the best chapter so far) of my life began right then.
Things you should know about me: My husband is my best friend.  My canine companion, Samantha, understands me better than most humans do.  I am happiest when I am cooking, exploring, traveling, writing, and laughing.  I have a strong aversion to escalators and things that are not symmetrical, I'm maybe more than slightly obsessed with Arrested Development, wearing boots makes me feel like I kinda kick butt, and I love randomness and the color white.  And I love run-on sentences and also starting sentences with conjunctions.
Chris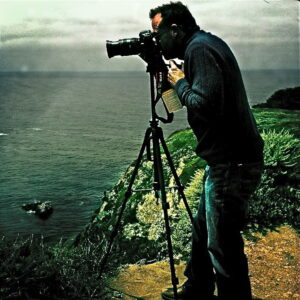 Chris is the primary photographer here at Keepin' It Kind (sometimes I get a hold of the camera).  He is an amazing photographer, taste-tester, best friend, and father to his twins, Maxwell and Sophia.  When Chris is not taking pictures of our food, he can usually be found finding/managing locations for film and commercials, writing music in his office/studio, hanging with the twins, watching Arrested Development (with me, of course), or making me giggle with his Christopher Walken impersonation.
Keepin' It Kind
Joining the vegan community was, outside of marrying each other, the best thing that Chris or I have ever done.  We are so thrilled to be making a small contribution in helping to show the world that being vegan is simple, tasty, and rewarding on so many levels.  I am not an expert on cooking or veganism, though I am extremely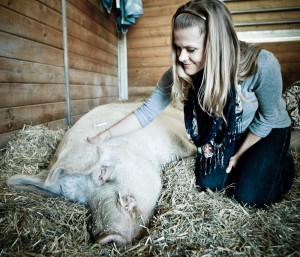 passionate about both.  I am a self-taught/grandma-taught cook.  The recipes I share are what I have found to work best for me but I encourage you to play around in your kitchen- have fun, learn what works best for you, and share!
We believe that energy is contagious.  Just as anger breeds more anger and violence leads to more violence, we believe that happiness will bring more happiness and peace will breed more peace.  We hope that by sharing our kindness here, the kindness will spread and make the world a kinder place.
To learn more about our journey to veganism and to find resources to help you with your journey, please visit our Being Vegan page. 
If you have any questions, please feel free to contact me by email or connect with me via Facebook, Twitter, or Google+.  Please feel free to peruse our Press page to check out where Keepin' It Kind has been featured.
Disclaimer: Keepin' It Kind is an Amazon affiliate so if you purchase something through one of my affiliate links, I do receive a very small commission.