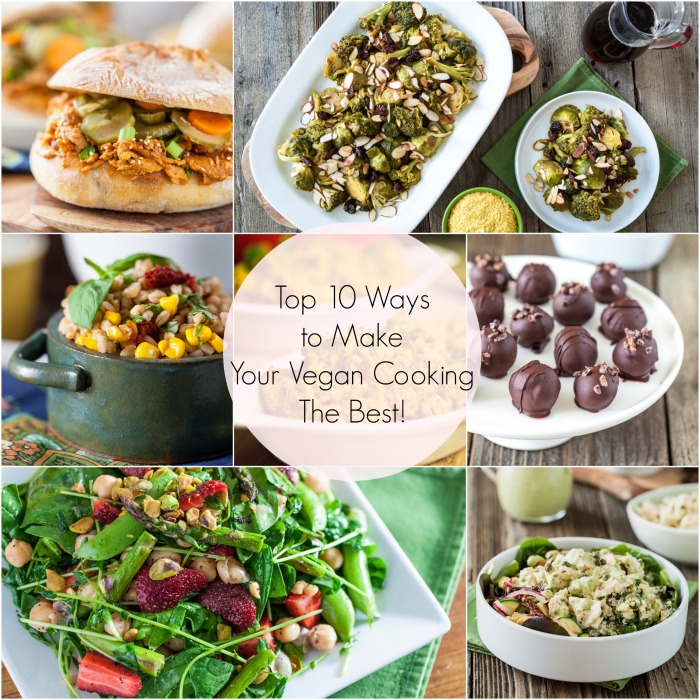 A couple months ago, I asked my readers to tell me their secrets to making their vegan cooking extraordinary. I loved all of the comments I got! There were some that were suggested by many people and there were some others that were so good I just had to share. I've also included a couple of tips that have found to work really well in my kitchen. If you're looking to take your vegan cooking to the next level, then this list is for you!
Top 10 Ways to Make Your Vegan Cooking the Best!
10. ACIDS- A couple of you recommended acids as your key to success in the kitchen and I have to agree. A splash of lemon or lime juice here or a tablespoon of vinegar there can turn an alright dish into an amazing dish. Some of my favorite vinegars are: Apple Cider Vinegar, Ume Plum Vinegar, Sherry Vinegar, Balsamic Vinegar, Red Wine Vinegar, and Champagne Vinegar. The sherry vinegar in my Roasted Corn & Basil Farro Salad absolutely makes this dish. It's also always good to keep lemons and limes on hand because a little squeeze will pretty much always make a recipe better.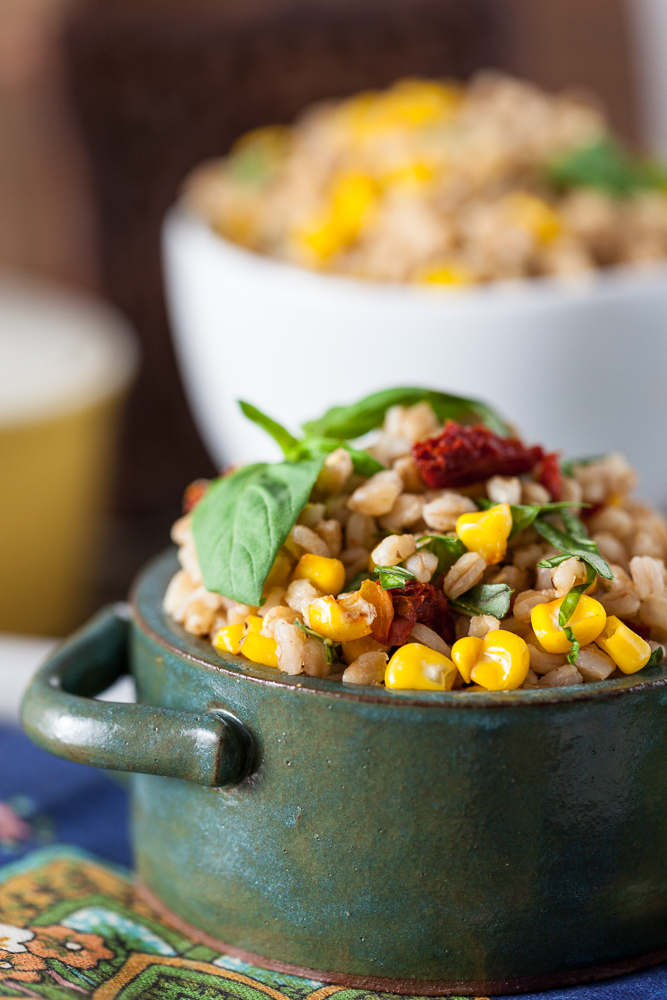 9. MIXING RAW & COOKED INGREDIENTS- I absolutely love throwing some fresh oranges into a salad along with some roasted beets and fresh greens. The combination of raw and cooked adds a great dimension to your meal, not to mention lost of fun textures. It's a great way to keep your meals from getting boring!
8. TOASTED NUTS & SEEDS- It's amazing what a sprinkling of sesame seeds or chopped toasted pecans can do to liven up a dish. The extra nutty flavor and crunch does wonders for any dish. Case in point: The toasted almond slices atop my Cheesy Maple-Roasted Brussels Sprouts & Broccoli adds a great variety in texture in this dish.
7. UMAMI- That's a fun little word, right? Umami is one of the 5 basic tastes (along with sweet, salty, sour, and bitter) and in my totally unscientific opinion, is a mixture of all of the other tastes. Achieving this flavor is a well-known way to appeal to a large variety of palettes, making it invaluable when cooking for people who may not be totally on board with vegan cooking. How to achieve umami flavor? My favorite ingredients would be nutritional yeast, miso, ume plum vinegar, liquid aminos, and/or soy sauce.
6. COCONUT OIL- Sure, I love using coconut oil in my baking as much as the next vegan gal but I was surprised to find how many of you claim that it is your secret vegan-cooking weapon. After thinking about it, I realized you all are right! It is pretty magical! I most often use it as a butter replacement in baking, but I also love the way it can add firmness to non-bake pie crusts or the way it makes the outer chocolate coating so crisp in my Double Chocolate Truffles.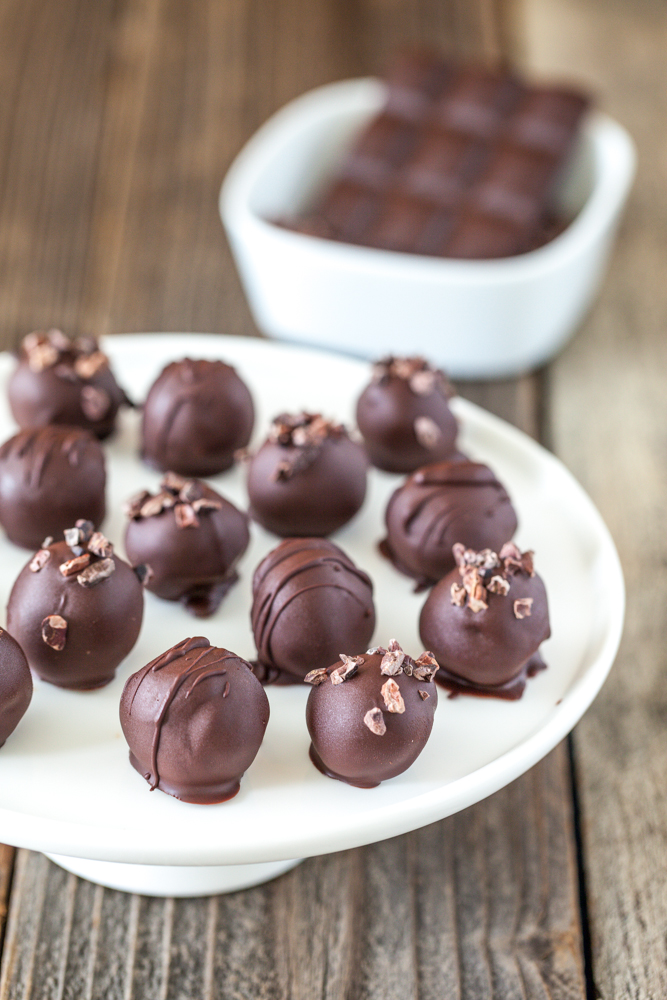 5. BE ADVENTUROUS- When I became vegan, every trip to the kitchen was an adventure. How was I going to cook up that weird vegetable I got in my CSA delivery (daikon radishes)? How would I use that crazy new ingredient I just picked up (nutritional yeast)? What was I going to make for dinner with only cauliflower, tempeh, and some leftover quinoa and canned pumpkin (Roasted Cauliflower & Quinoa with Cheesy Pumpkin Tempeh Sauce)? I encourage you to experiment and be adventurous in the kitchen. Try a new ingredient. Make something up with only the ingredients you have on hand. Let your creativity run wild! That's where the magic happens!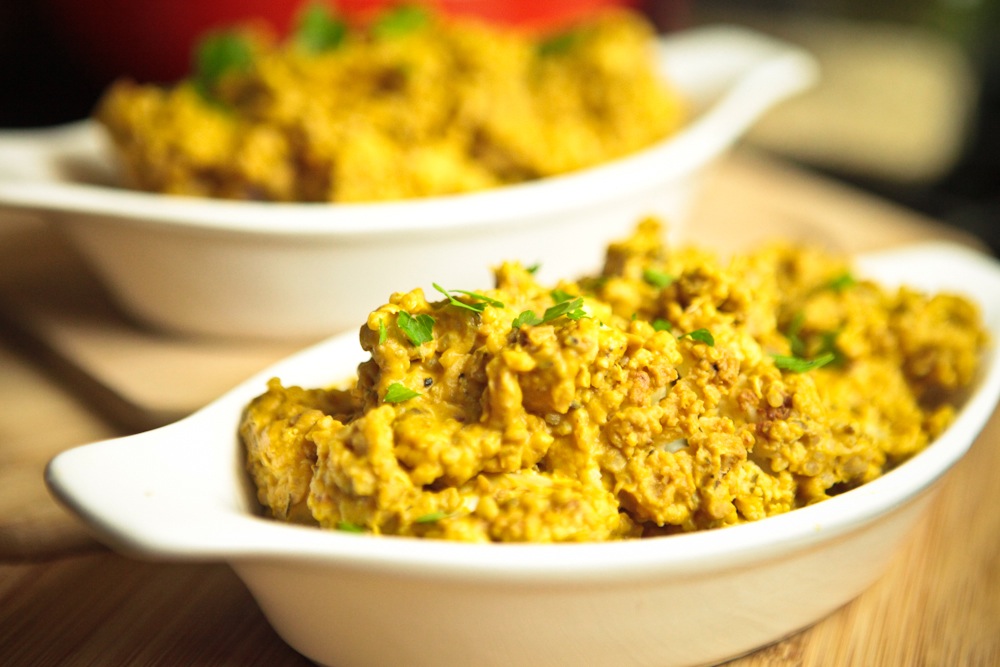 4. STUDY UP!- Many of you suggested referencing cookbooks and food blogs to learn how to cook different things and then put your own spin on things. I can't recommend this highly enough. My vegan cooking got its start with the help of The Post Punk Kitchen (as well as all of Isa Chandra Moskowitz's cookbooks- a gift from my hungry husband)(but I don't have Isa Does It yet because it's going to be my gift to myself when I finish my book, so stop making me jealous with all of your Instagram pics)(Totally JK- keep posting them. I love food porn!), Happy. Healthy. Life., Oh She Glows, and Vegan Yack Attack.
3. STEP UP THE FLAVORS- You all named just about every thing I have in my pantry as things you use to step up the flavor. And guess what? I think you've been rummaging through my cupboards Apparently, I use all of those same ingredients! Garlic, hot sauce (I can't live without my sriracha!), soy sauce, liquid aminos, liquid smoke, and flavored oils (toasted sesame oil is one of my favorites as you can see in my Sesame-Sriracha Soy Curl Sandwiches). I also want to mention mustard (whole grain, Dijon, spicy brown, plain yellow, you name it- I have it!), barbecue sauce, and capers as a few more of my flavor-enhancing tools.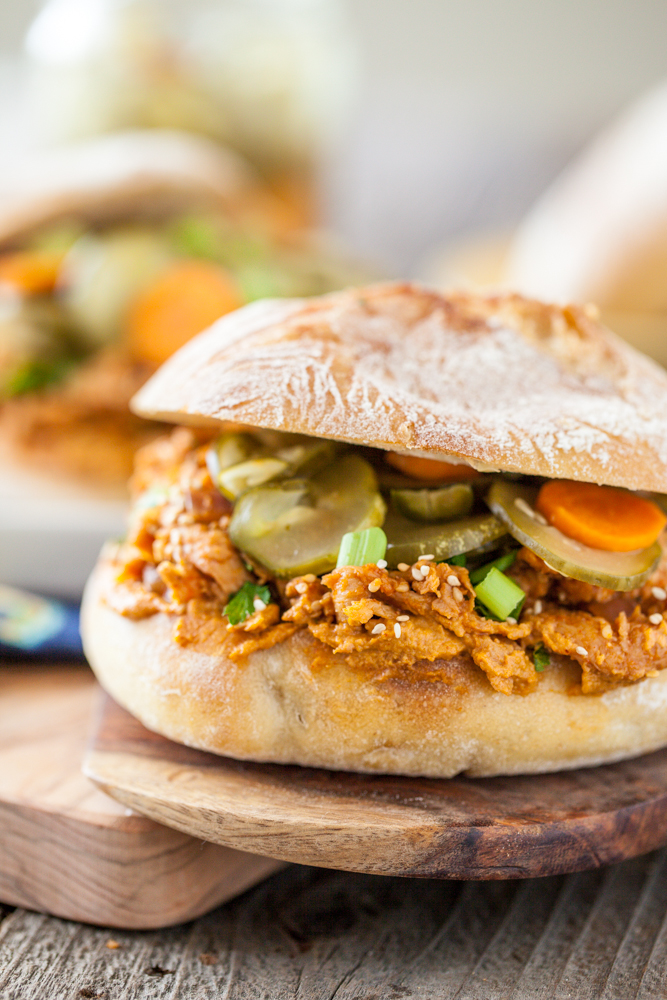 2. HERBS & SPICES- I have a tendency to be a little heavy-handed when it comes to seasoning my meals. A "1/2 teaspoon of ground cumin," is almost always nearly a 3/4 teaspoon. A tablespoon of fresh chopped thyme is usually just a small handful. Adding lots of seasonings is what creates the flavor of your meal. I try to keep a huge selection of spices to create a variety of flavors. I should own stock in smoked paprika because I go through so many bottles of it! I also almost always prefer to use fresh herbs (though, I always keep dried on hand in case I forget them at the store). I love the way all of the fresh herbs work together in my Mediterranean Bowl!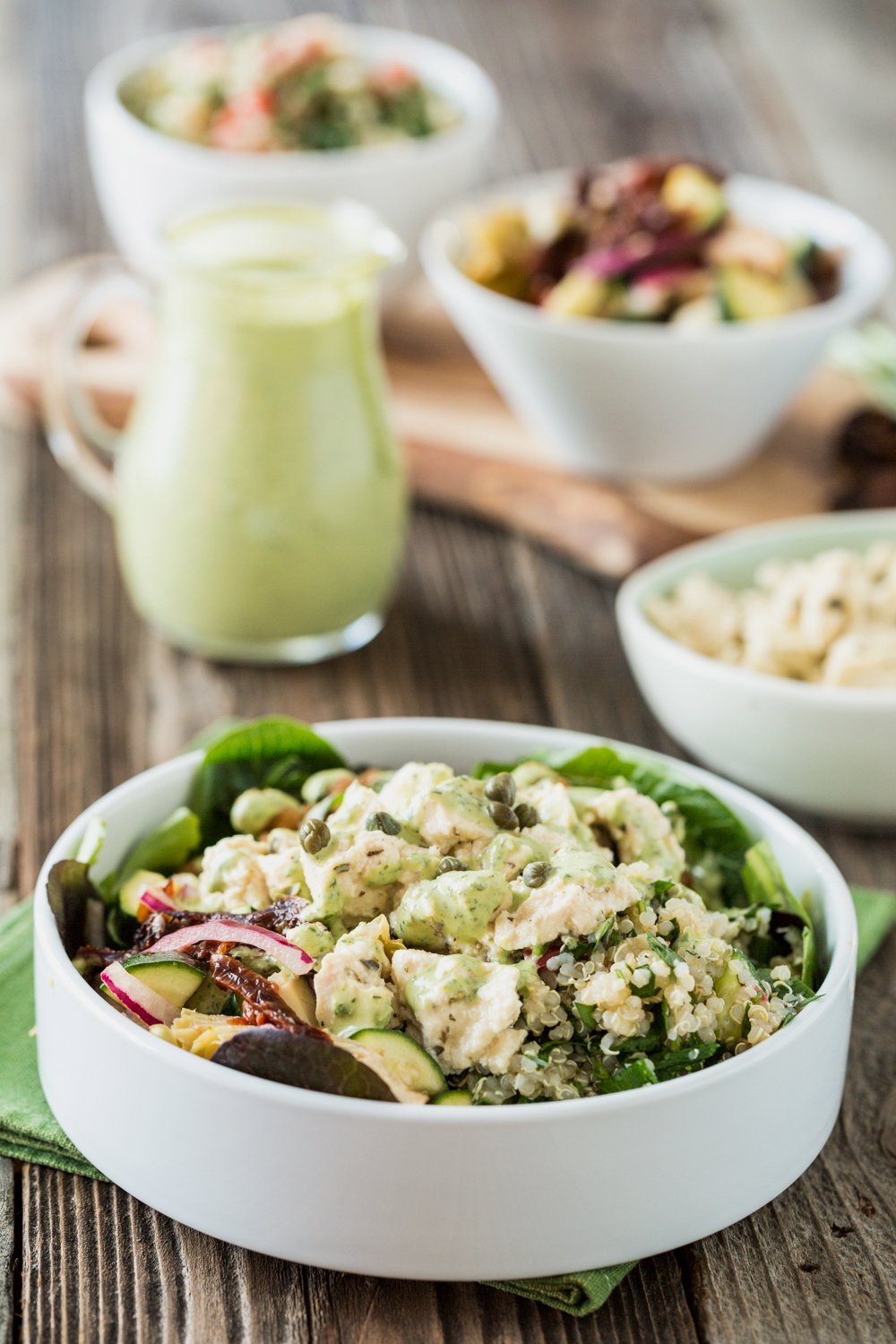 1. FRESH SEASONAL PRODUCE- The number 1 most mentioned tip was to always use fresh, seasonal produce, and preferably organic if possible. When I joined a CSA, it changed our meals dramatically. A fresh, organic, locally-grown bunch of grapes is better than anything you could possibly get in a store. A great example is my Springtime Strawberry Spinach Salad with Lemon Poppy Seed Dressing- The strawberries, spinach, asparagus, snap peas, and lemons were all part of my weekly CSA delivery! Join a CSA or start hanging out at Farmer's Markets to take advantage of your local farmers' bounty. As Cadry suggested, "Buying high quality organic ingredients at the peak of freshness makes all of the difference in the world!"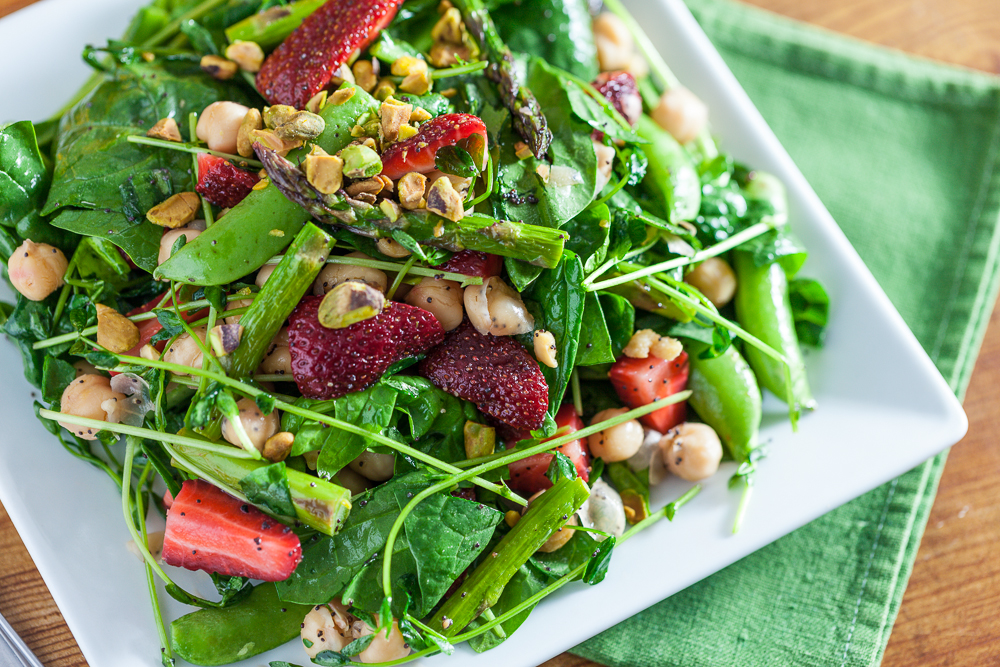 Did I miss anything? What are your vegan cooking secret weapons?