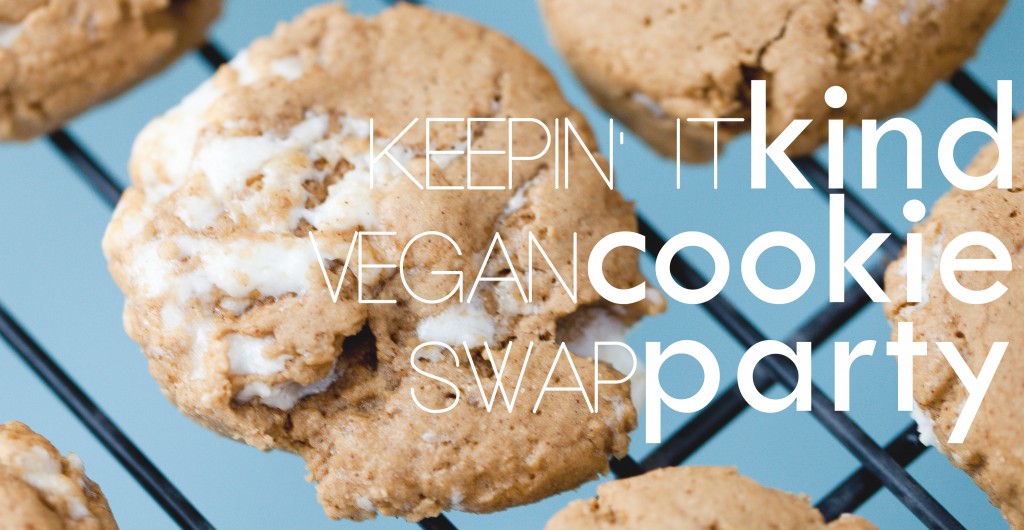 Back in the day, my friend used to host a cookie exchange party every year.  Everyone would bring about 40-50 cookies and the recipe printed out on an index card.  Each person would get to take 2 of each type of cookie as well as the recipe for each cookie.  It was an awesome party and it's something I miss doing each year.  I am ecstatic to tell you all, however, that through December 24th, I will be hosting a virtual, vegan version of this cookie swap party, with tons of guest posts from some of my favorite bloggers.  Keep checking back to see who brings what type of cookie!  
Back in October, my family and I participated in Farm Sanctuary's Walk for Farm Animals for our second time.  We were so fortunate to have so many supporters and donations and we were even blessed enough to have a fellow vegan blogger (and one of my long-time inspirations) join us for the walk.  Jackie, from Vegan Yack Attack, couldn't have been better company.  Jackie's ambition,  compassion, talent, and creativity have always been impressive to me, but upon meeting her, I got to see how down-to-earth, funny, and friendly she is as well.  I have so much respect for this person and I am so happy to know her.  Please join me in welcoming Jackie to the cookie swap today!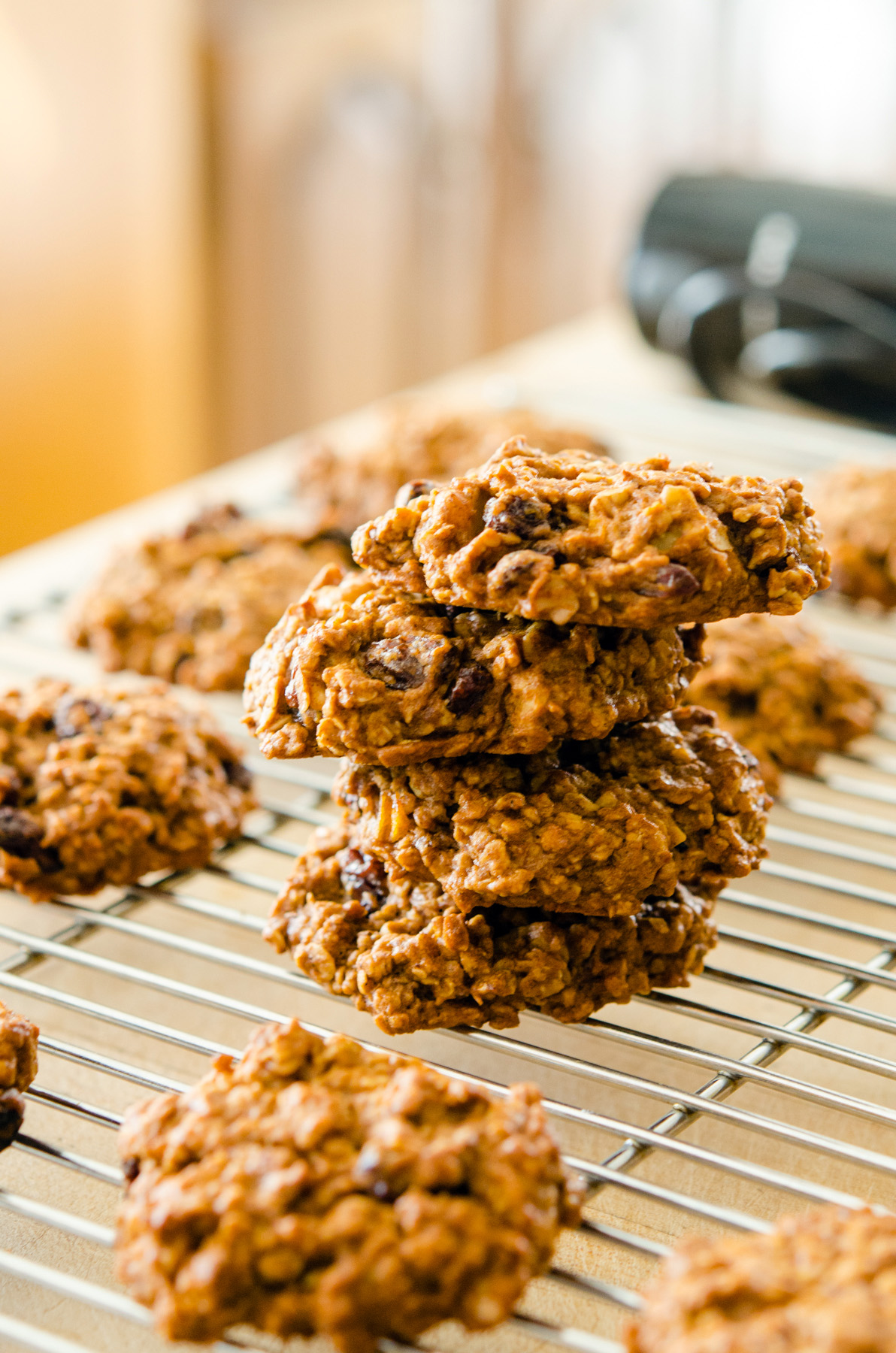 I'm extremely excited to be a part of Kristy's cookie swap party. There have been so many delicious recipes posted already, and I just hope that I can keep the momentum going with these soft, seasonal, oatmeal cookies.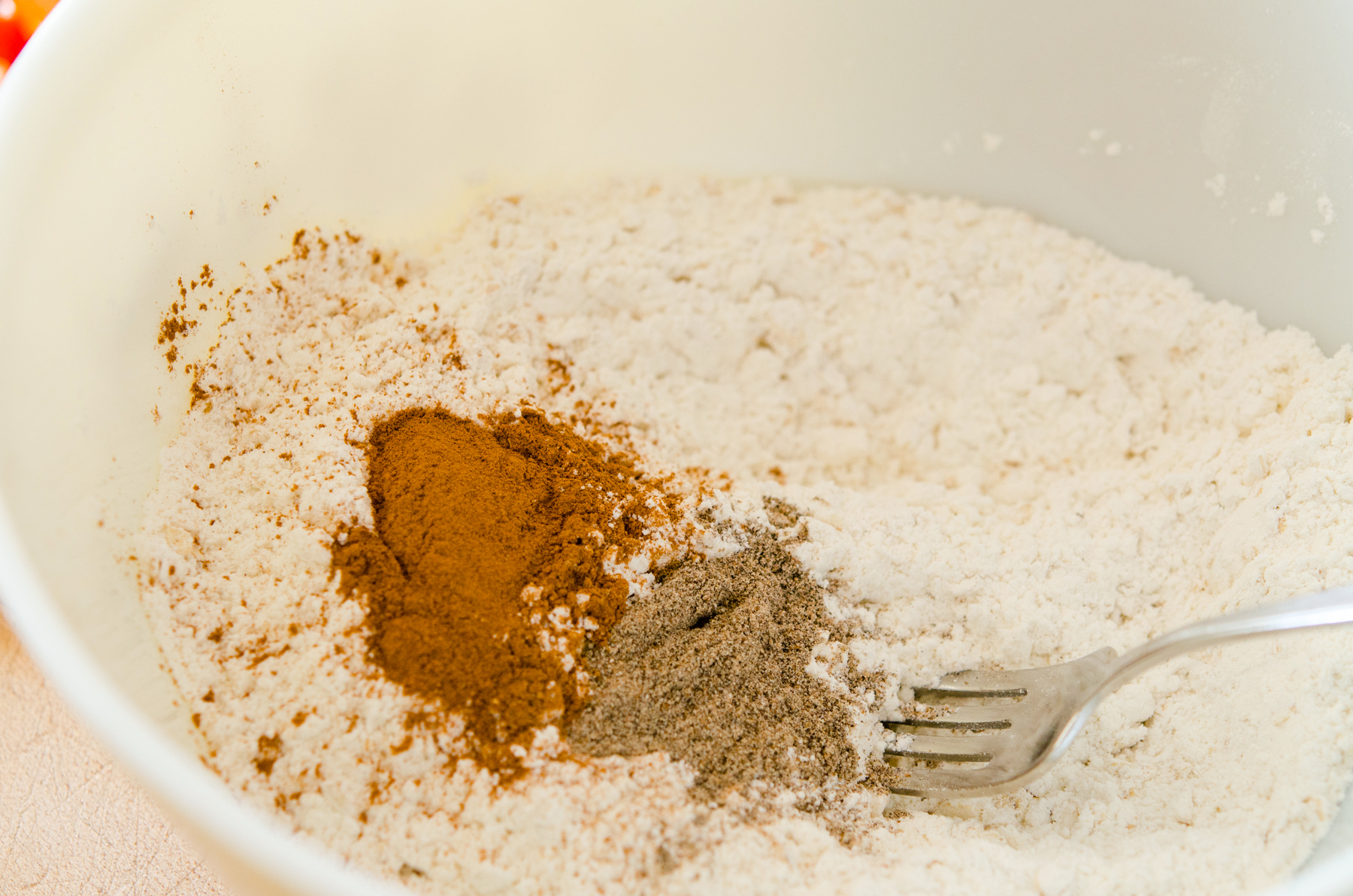 When the weather gets cooler, there's no better way to warm your home than to turn on the oven and get to baking. Plus, when the holidays come around, cookies, cupcakes and the like make fantastic presents! Take for example, these delicious Persimmon Oatmeal Cookies; I brought these to my hairdresser as a small gift and she loved them! Well, the one that she tried. You see, she had set them in the back and kindly offered them up to a few coworkers, but they were gone within minutes.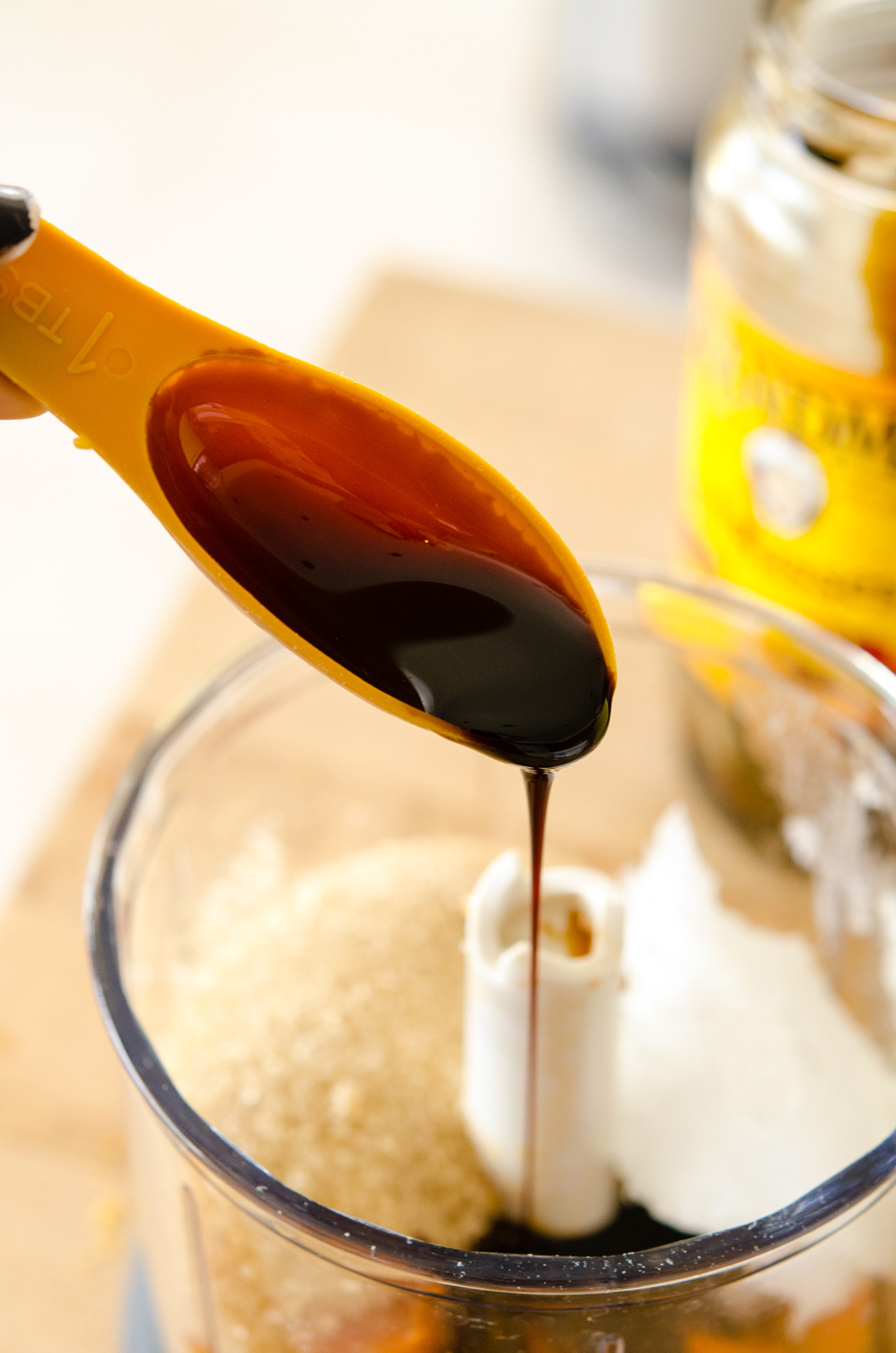 I guess you snooze you lose! 😉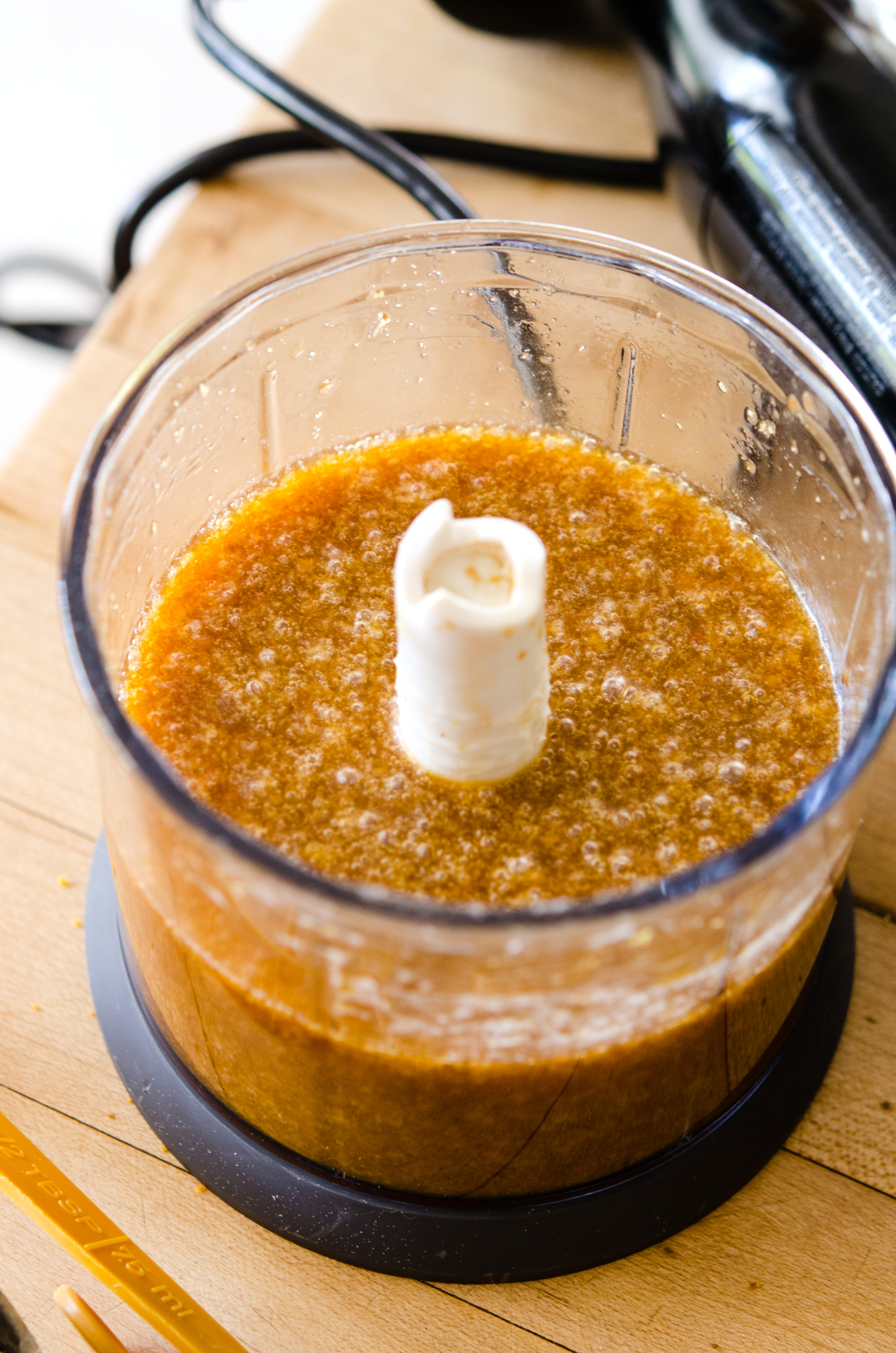 Not only are these cookies addictive, they're extremely easy to make. Plus, persimmons are in season right now and that alone is one reason that they should definitely be taken advantage of. I love eating these when they're still warm, but they are still great even when they've cooled down.
Jackie's Persimmon Oatmeal Cookies
Ingredients
1 C. Whole Wheat Flour
1½ C. Rolled Oats
½ tsp. Baking Powder
½ tsp. Baking Soda
½ tsp. Salt
1 tsp. Ground Cardamom
½ tsp. Ground Cinnamon
½ C. Warm Water
1 Tbsp. Ground Flaxseed
¼ C. Coconut Oil (Room Temperature)
½ C. Persimmon (I used Fuyu)
½ C. Turbinado Sugar
1 Tbsp. Molasses
2 tsp. Vanilla Extract
½ C. Raisins
½ C. Chopped Walnuts
Instructions
In a large bowl, stir together the flour, rolled oats, baking powder, baking soda, salt, cardamom and cinnamon.
Preheat the oven to 350ºF. And in a small cup, stir together the warm water and ground flaxseed and let it sit for 3 minutes.
Use a blender or food processor to pulse the coconut oil, persimmon, sugar, molasses, and vanilla together.
Then, add the flax/water to the wet mixture and puree together until it has an even consistency.
Pour the wet ingredients into the large both with the dry and stir together. Fold in the raisins and walnuts into the cookie dough until even distributed.
Using two baking sheets coated with a very thin layer of coconut oil, spoon 2.5-3 Tbsp.-sized mounds of dough 1" apart.
Bake for 15 mins. or more if you prefer crunchier cookies.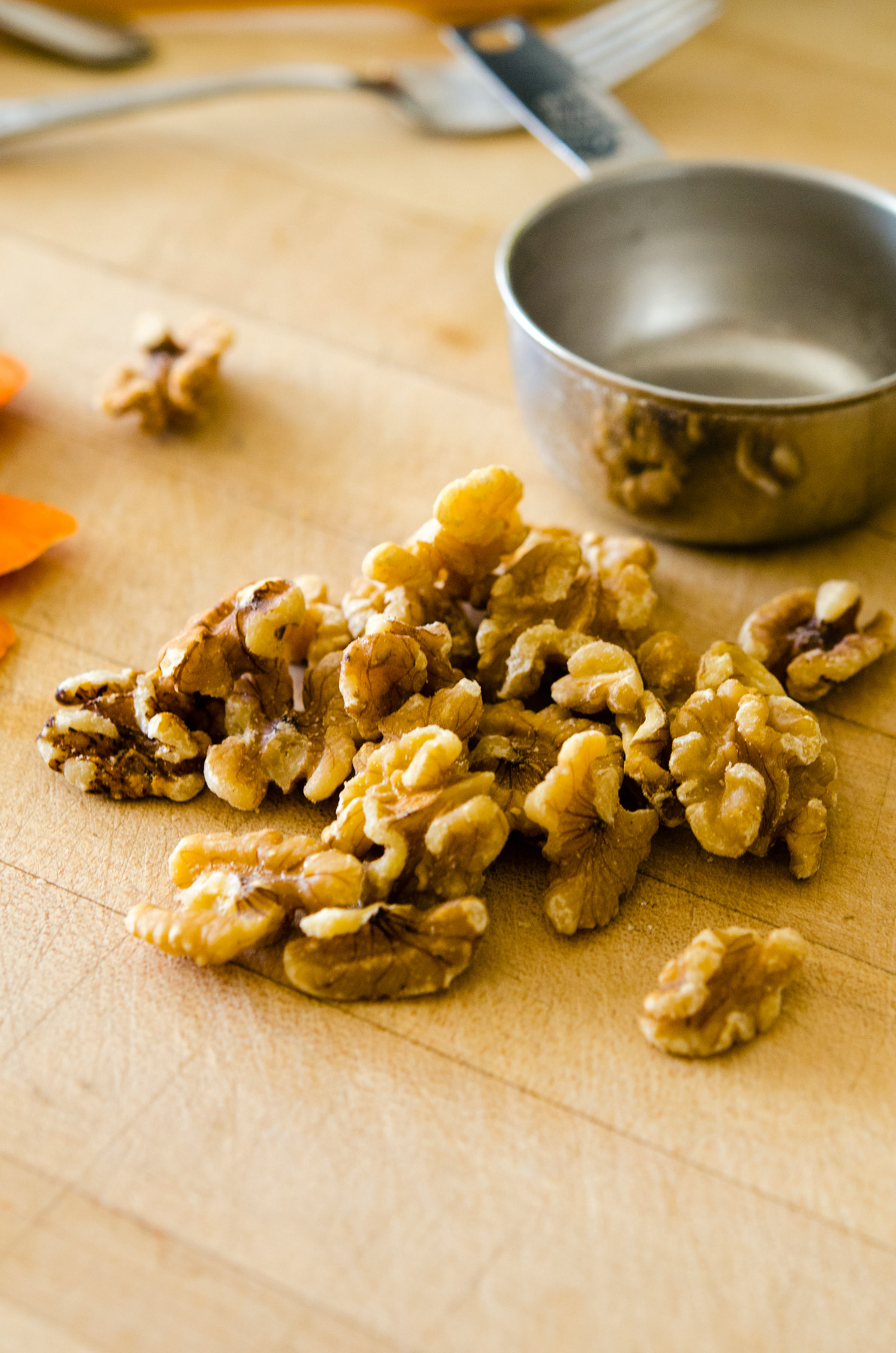 These cookies go great with a hot cup of tea on a cold and cloudy afternoon. So, make sure to whip up a batch of them for your friends, and an extra one for you, of course. 😉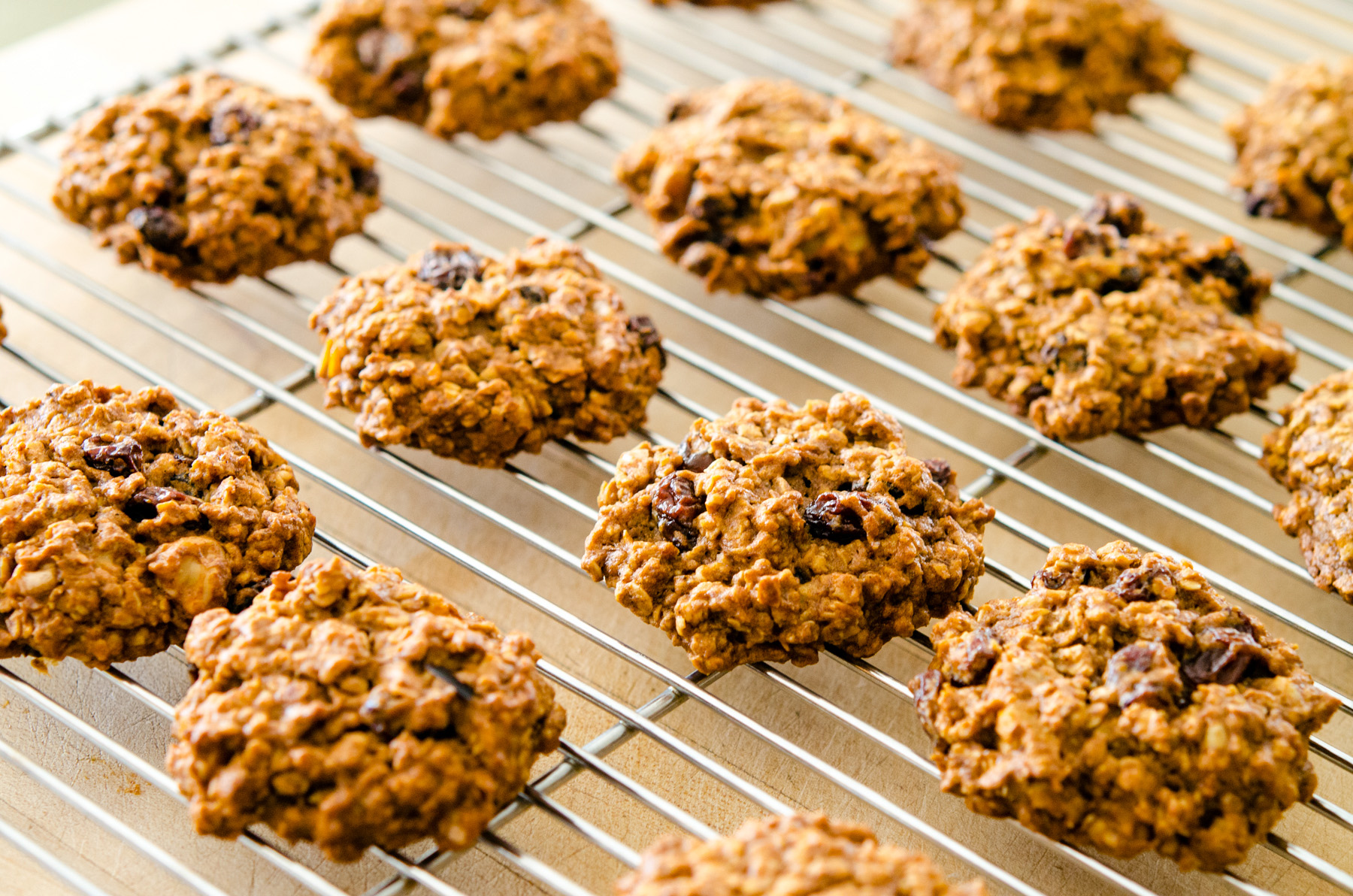 Thanks for stopping by and be sure to come back on Tuesday to see who our next special guest is and what they bring to the party!  Thank you so much, Jackie, for sharing these perfect oatmeal cookies!
Be sure to check out the rest of the cookies at the party: