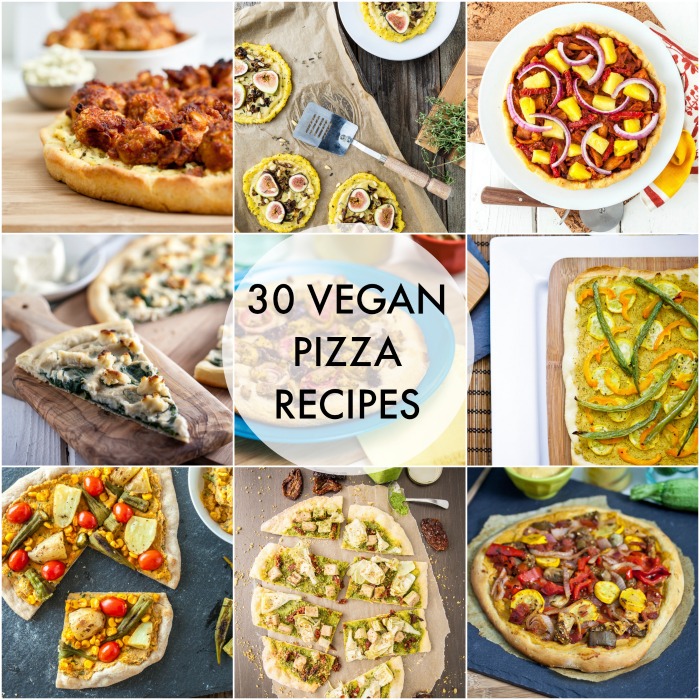 All systems are a go- National Vegan Pizza Day is scheduled to take place on Saturday, June 28th, 2014! Get yo'selves ready to do this vegan pizza party right with these vegan pizza recipes. Happy grubbing, everyone!
30 VEGAN PIZZA RECIPES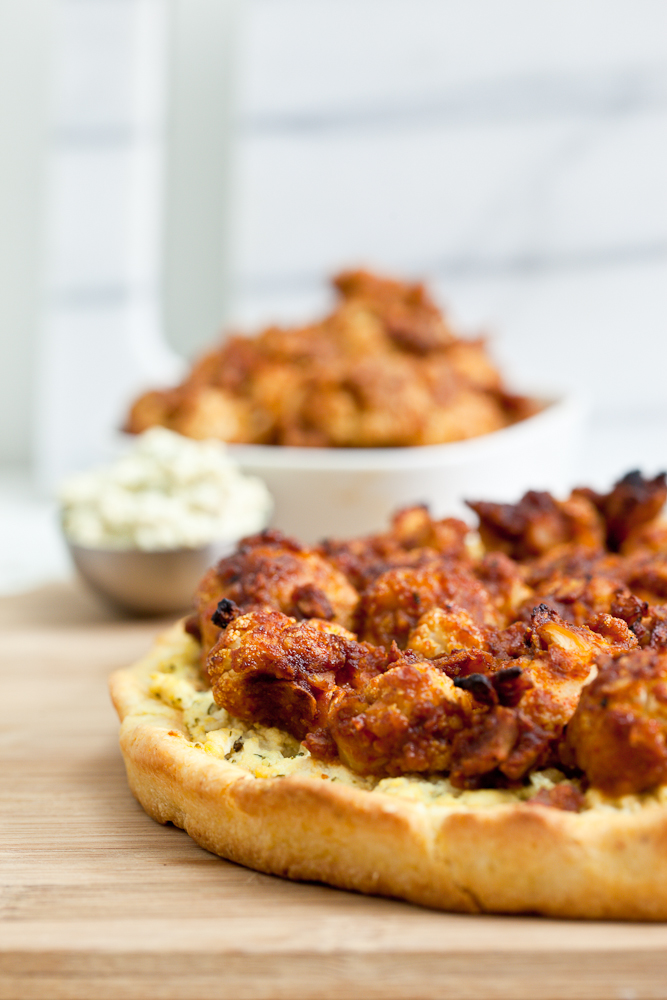 BUFFALO CAULIFLOWER WING PIZZA WITH TOFU BLUE CHEESE SPREAD
BLACK BEAN TACO PIZZA (Cadry's Kitchen)
VEGAN BANH MI PIZZA (The Sweet Life)
WILD MUSHROOM PISTACHIO PESTO PIZZA WITH TOFU CHÈVRE
MOZZARELLA MAC DEEP DISH PIZZA (Vegan Yack Attack)
•
CARAMELIZED SHALLOT & FIG POLENTA PIZZAS WITH THYME & PINE NUTS
HOMEMADE VEGAN SAUSAGE & CHEESE CALZONES (Olives For Dinner)
WHITE BROCCOLI & MUSHROOM PIZZA (The Vegan Crew)
VEGAN PEPPERONI PIZZA (Healthy. Happy. Life.)
•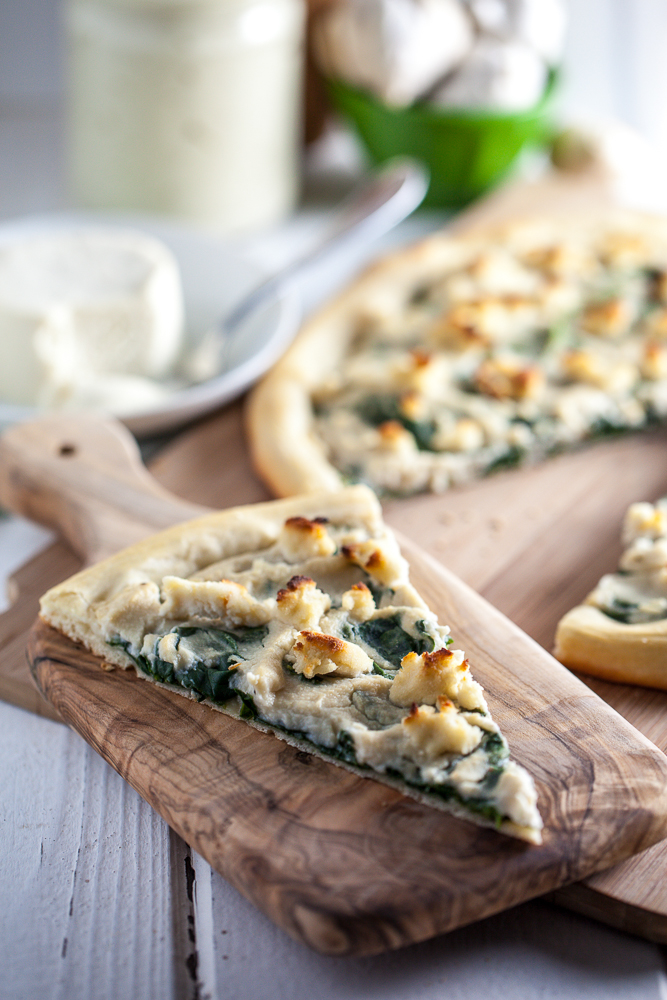 ROASTED GARLIC WHITE PIZZA WITH MACADAMIA RICOTTA SALATA & SPINACH
HUMMUS & OLIVE PIZZA ON SOCCA CRUST (The Vegan Chickpea)
INDIVIDUAL MARGHERITA PIZZAS WITH HOMEMADE MOXARELLA (Vedged Out)
MEXICAN SALAD PIZZA WITH QUINOA CRUST (Sunday Morning Banana Pancakes)
•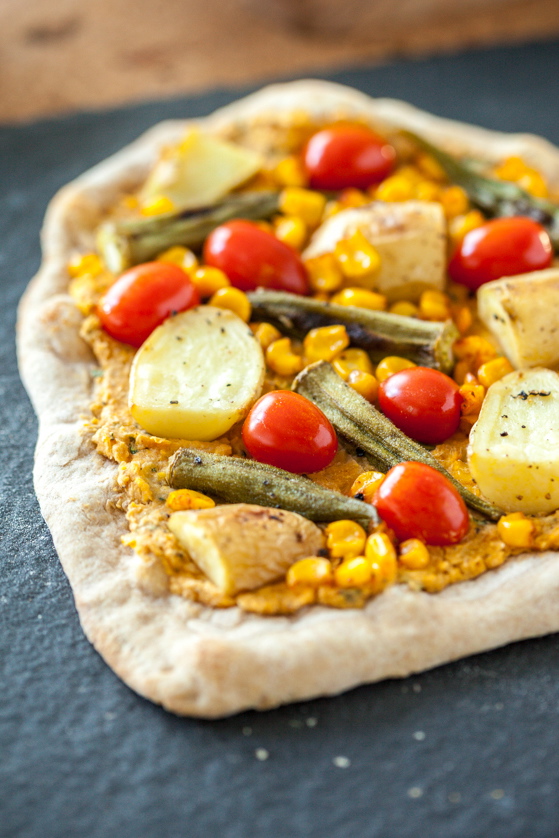 SMOKY SWEET CORN PIZZA WITH ROASTED OKRA & POTATO
ROMESCO PIZZA WITH CARAMELIZED ONIONS & SQUASH (Post Punk Kitchen)
TATERS 'N' GREENS TOFU SCRAMBLE PIZZA
KUMQUAT & RAINBOW CHARD STEM PIZZA WITH CASHEW HEMP CHEESE SAUCE
ARUGULA & ASPARAGUS PESTO PIZZA (Choosing Raw)
•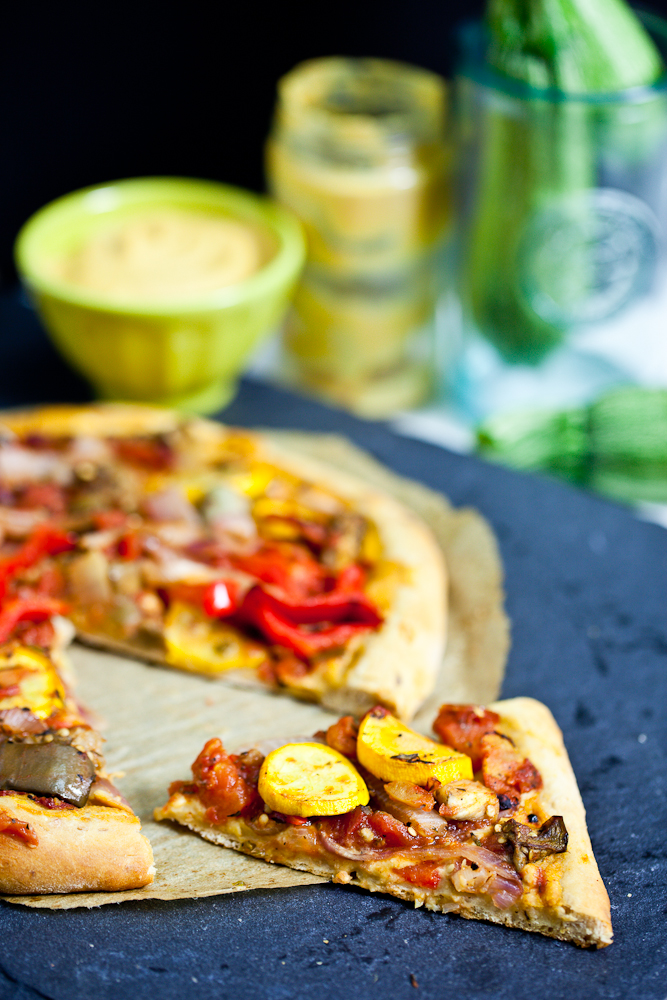 ROASTED RATATOUILLE PIZZA WITH CHICKPEA CHEESE SAUCE
VEGAN TURKISH PIZZA (Coconut and Berries)
DEEP DISH LASAGNA PIZZA (Vegan Richa)
VEGAN POTATO & ONION BEER PIZZA (Vegan Miam)
•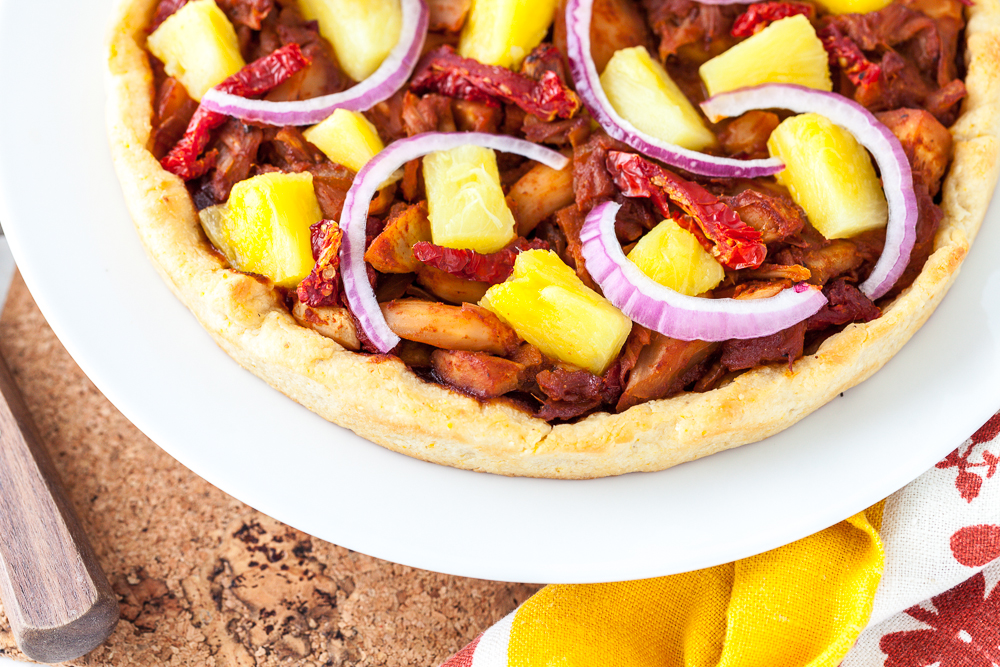 EASY ONE-BITE PIZZAS WITH LOADED PIZZA SAUCE (Oh She Glows)
ROASTED BEET, BLOOD ORANGE & FENNEL PIZZA WITH MIXED HERB TOFU CHÈVRE
ROASTED GARLIC MUSHROOM PIZZA (Spabettie)
VEGAN CHICKEN & ARTICHOKE PESTO PIZZA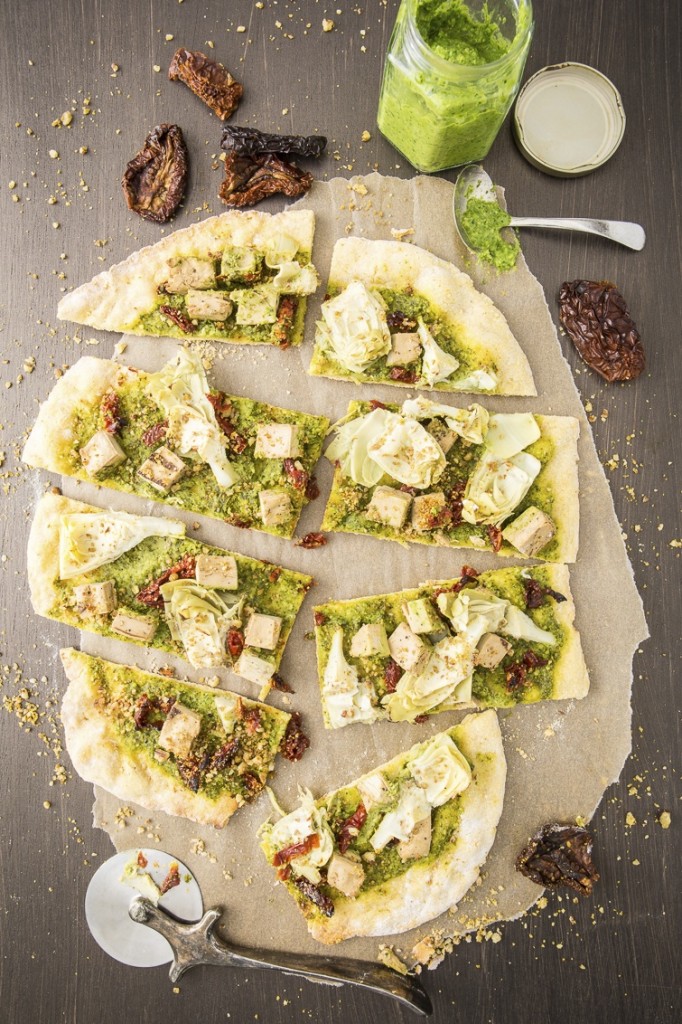 Thank you to all who entered the Petit Vour Beauty Box Giveaway! The lucky winner is Meredith Jones! Tune in next week for another awesome giveaway. Have a wonderful pizza-filled weekend!
What are your Vegan Pizza Day plans?