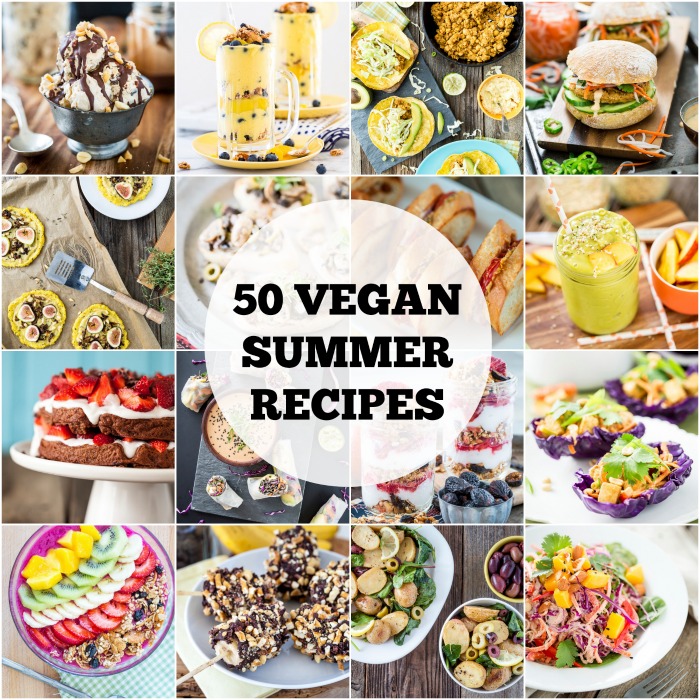 Have you totally caught summer fever (is that a thing?)? Me too. I just want to wear dresses and wedge sandals and drink smoothies and eat salads and soak up as much sun as I can while doing so.
If you've caught summer fever too and you're looking for some vegan summer recipes to help you do this season right, then you've come to the right place. Today I'm sharing some of our current favorites! I'm also giving away 5 of my vegan cookbooks (I don't have room for them all!) so scroll all the way down to enter.
VEGAN SUMMER RECIPES
Smoothies
Because eating something fresh and cool and fruity first thing in the morning (or basically any other time of the day) is pretty much the best way to fuel yourself before a day of lounging poolside or heading to the beach.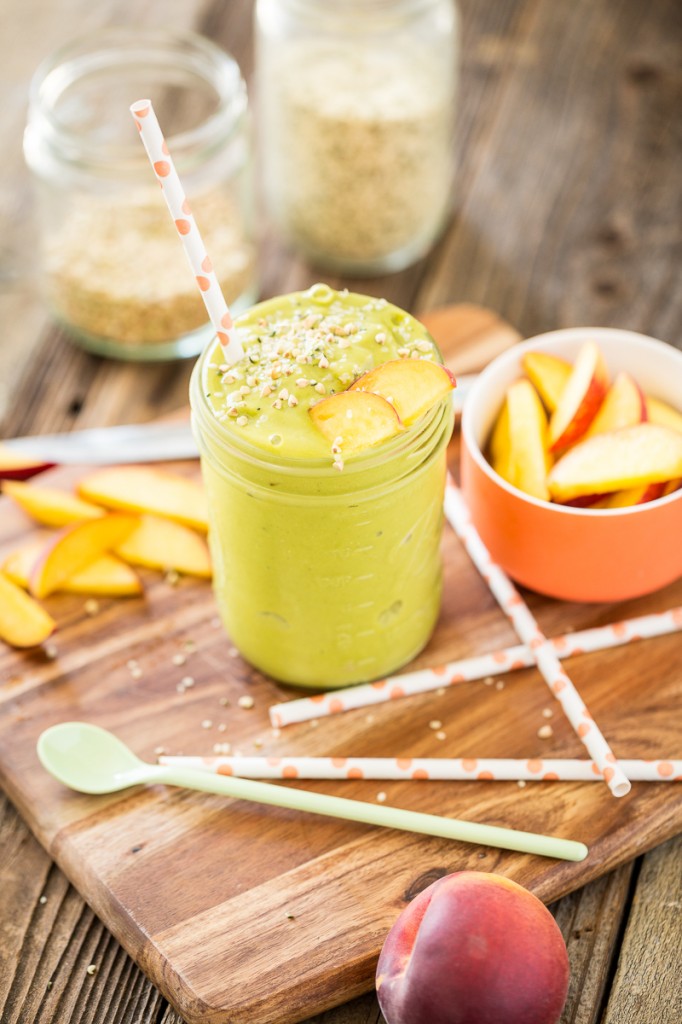 Energizing Peach Green Tea Smoothie
Super Mango Pineapple Acai Bowl
Mango Lemonade Smoothie Parfait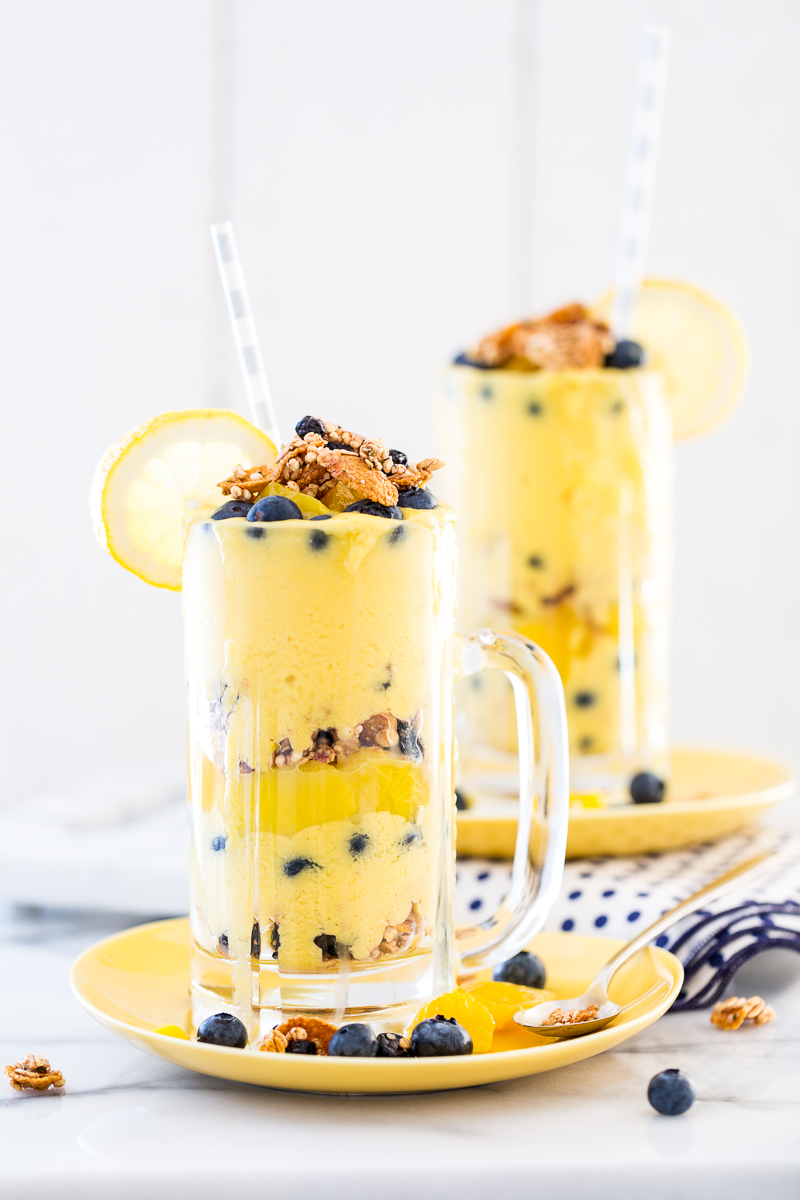 Summer Brunch
Whether you've got friends or family visiting from out of town and you need to make a big brunch or you just need a break from all of the smoothies, these recipes will fit the bill.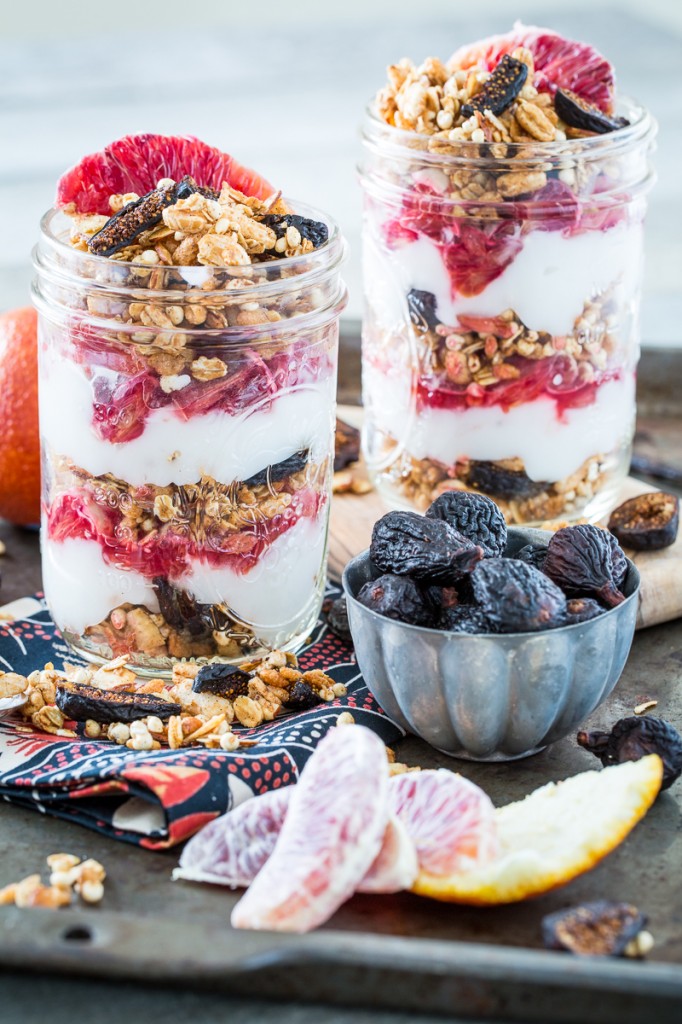 Vanilla Almond Fig Granola Parfaits
Lemon Blueberry Oatmeal Pancakes
Nacho Cheese Tofu Scramble Enchiladas
Strawberry Lemon Scones with Lemon Glaze
Chocolate Strawberry Shortcake Waffles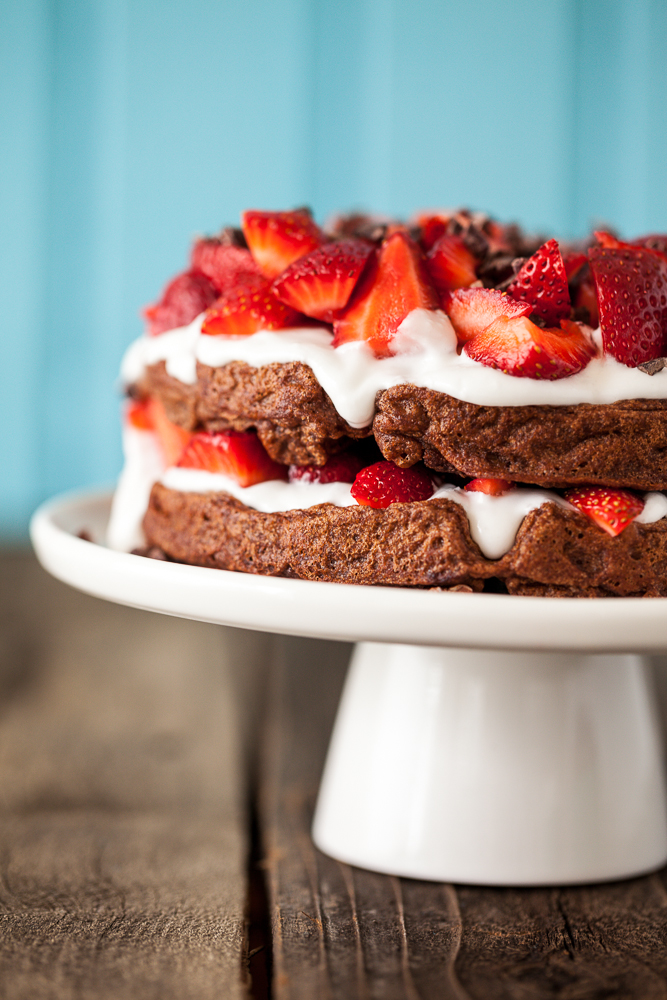 Light & Filling Salads
Sometimes nothing but a big-ass salad will due when the temperatures near (or even excede) triple digits.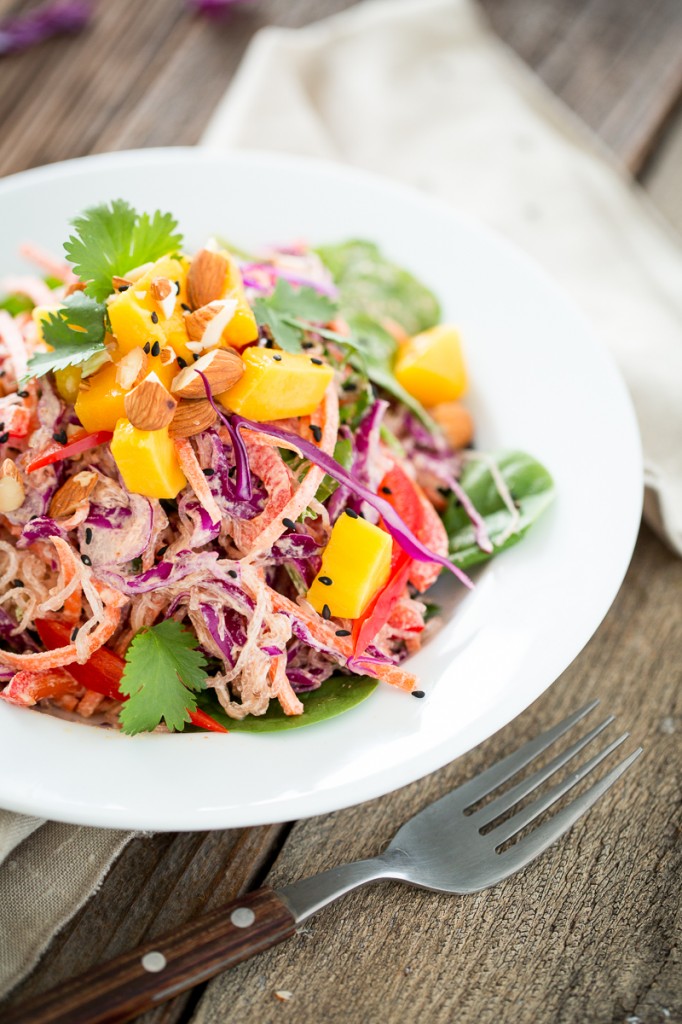 Rainbow Kelp Noodle Salad with Lemon Ginger Almond Dressing
Mediterranean Zucchini Pasta Salad
Heart of Palm, Jicama, & Asparagus Cabbage Salad with Tangeringes and Maple-Sriracha Pecans
Strawberry Spinach Salad with Lemon Poppyseed Dressing
Roasted Corn & Basil Farro Salad
Warm Lemony Olive Potato Salad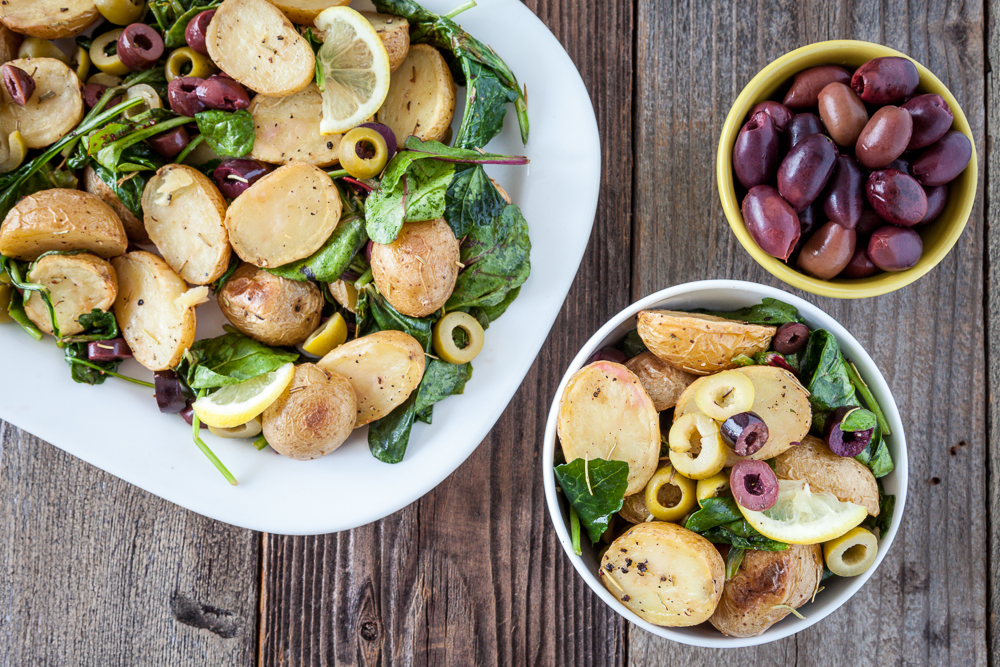 Low-Cook Meals
When you don't feel like spending a lot of time in the kitchen (probably because you're too exhausted from the day of hammock napping), recipes that call for little or no cooking are ideal.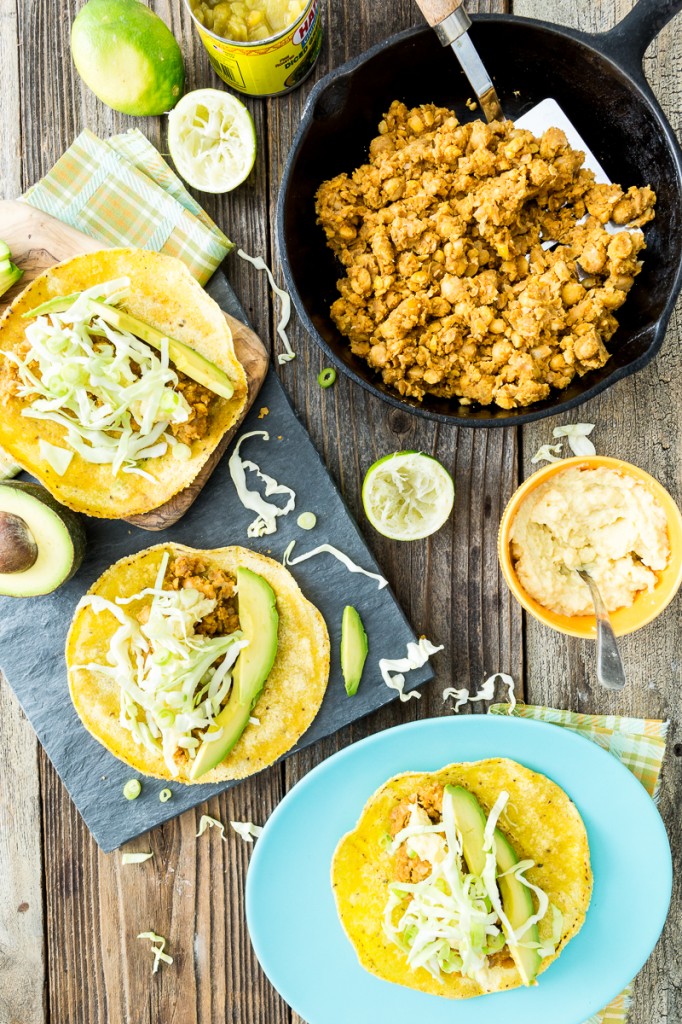 20-Minute Bean & Cheese Tacos with 2-Ingredient Cheese
Harissa-Spiced Chickpea & Avocado Salad Grilled Cheese Sandwiches
Avocado, Mango, & Kimchi Sushi Rolls
Sweet Potato-Black Bean Pasta Summer Rolls with Cilantro-Lime Tahini Sauce
Jackfruit "Tuna" Melt Sandwiches
Cilantro Avocado Chickpea Salad Tacos
Mediterranean Nachos with Roasted Red Bell Pepper Hummus & Tofu Feta
Portobello Mushroom Bruschetta with Truffled White Bean Hummus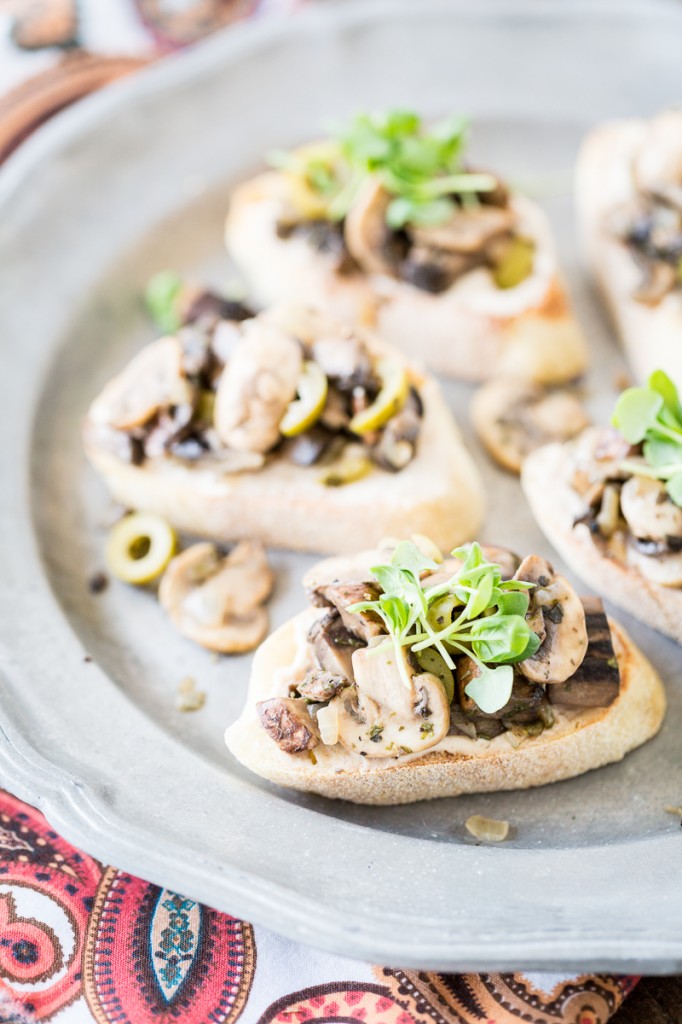 Party Fare
It's the time of year to get together with friends whether it's just to have a couple beers and a few laughs or if it's a full-fledged BBQ extravaganza, you need some recipes that will wow the crowds.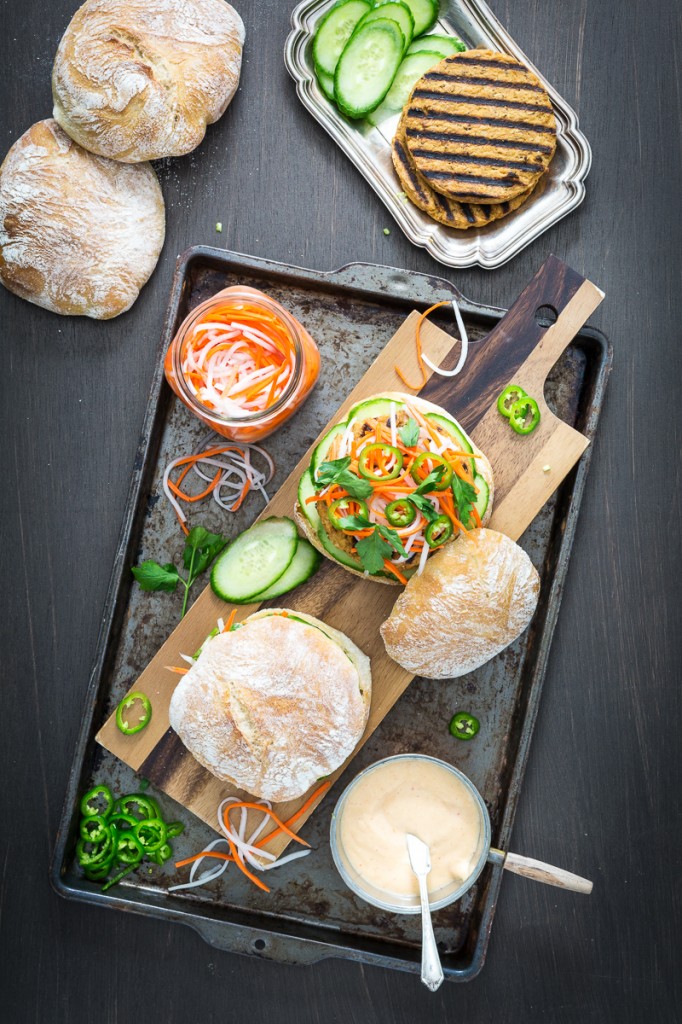 Lemongrass Tofu Banh Mi Burgers with Sriracha Aioli
Sloppy Chicks (Chickpea Sloppy Joes)
Mini Roasted Corn & White Bean Grilled Cheese Sandwiches with Ancho Chili Cashew Cheese
Falafel Tacos with Sriracha-Tahini Sauce
Sesame-Sriracha Soy Curl Sandwich with Spicy Pickled Cucumber Salad
Black-Eyed Pea Mole Cakes with Blackberry Mint Salsa
Smoky Sweet Corn Pizza with Roasted Okra & Potato
Caramelized Shallot & Fig Polenta Pizzas with Thyme & Pine Nuts
Chillin' Desserts
Does this even need explaining? It's hot and you need to satisfy your sweet tooth. Period.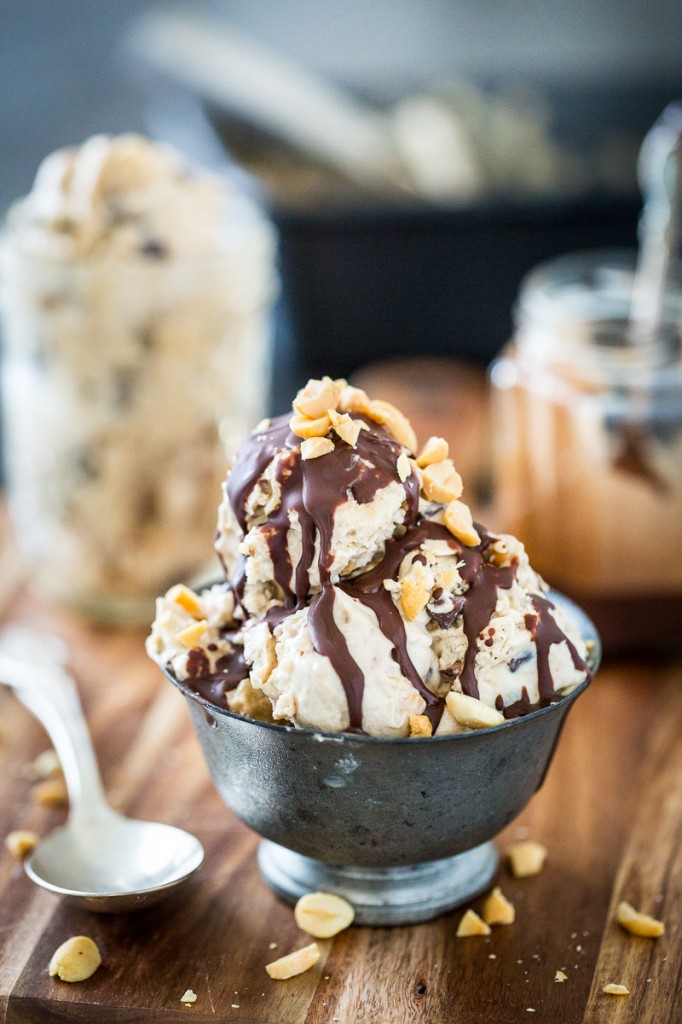 Super Fudgy Marble Fudge Ice Cream
No-Bake Chocolate Peanut Butter Tart
Dark Chocolate Peanut Butter Ice Cream
Double-Dipped Chocolate-Covered Frozen Bananas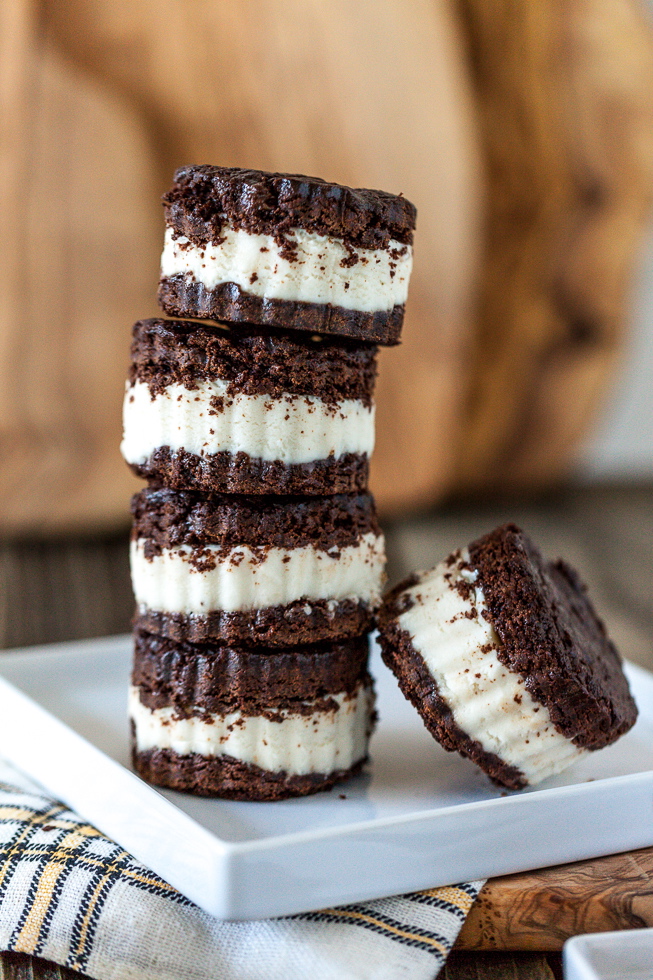 And now for the GIVEAWAY...
Chris and I have been doing some spring cleaning and after going through my cookbook collection, I have to get rid of some to make room for ones I use more regularly. These books were either gifted to me or given to me to review and though I'd like to keep them, I just don't have the space for them. My loss is your gain. All of these books are all perfectly new or very gently used. The giveaway is open to US residents only and will run until 11:59 pm PST on June 16th, 2014. Please use the box below to enter.

What is your favorite vegan cookbook?