Last year, for our first vegan Thanksgiving, I pre-made our entire feast (minus the caulipots, which Chris's sister made), then packed it all up in a cooler and we drove 5 hours to his parents house on Thursday morning.  It was amazing.  But also a lot of work.
This year, we have decided to stay at home.  For our current job, we are both driving a minimum of three hours per day, so being able to stay home for 4 days and not drive anywhere sounds heavenly.  We also don't have the twins this year, so it will just be the two of us.  Since I'm not planning on preparing a huge, elaborate meal, I haven't been involved in all of the pre-Thanksgiving planning hysteria and thus, kind of lost sight of the fact that Thanksgiving is next week!  It occurred to me yesterday as I was at the grocery store, and I was baffled at the number of people packing the aisles.  It dawned on me when I saw the empty shelf where pumpkin puree should have been:  Ah yes, the holidays are upon us.  Now that I'm in the midst of the planning hysteria, I'm sharing with you some of the ideas I'm toying with.
In order for you to not be ravenous come dinner time, a healthy breakfast is in order.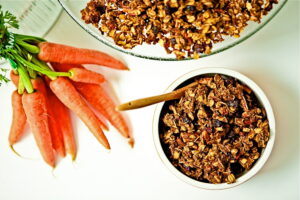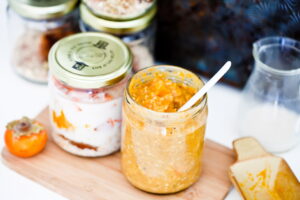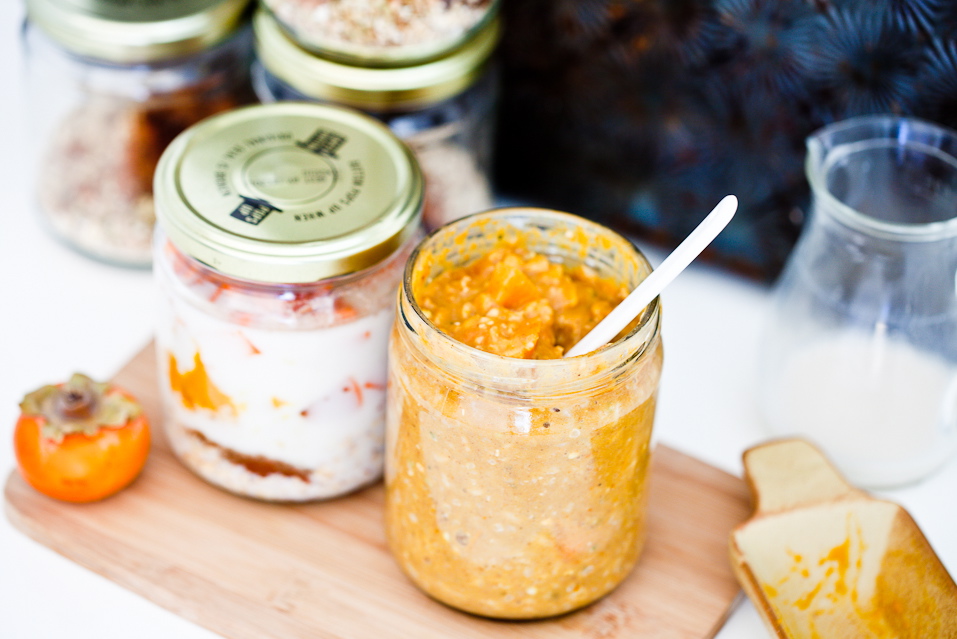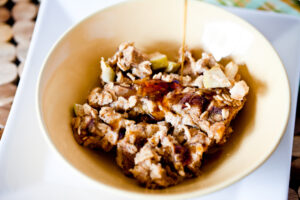 I know appetizers are a nice thing to put out if you're having guests.  I'm usually so busy in the kitchen that  I don't have time to partake in that course.  With that said, Somer's vegan brie en croute would probably blow people away.  In addition to the usual veggies and dips and crackers and spreads, I think these might make a nice addition to the appetizer tray: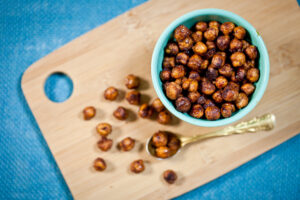 Last year, for the main course, I made the chickpea cutlets from Veganomicon, which are always incredible.  These options from Shira, Heather, and Cadry are kind of rocking my world, though I might just settle on one of these guys: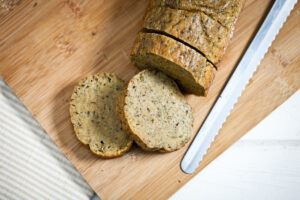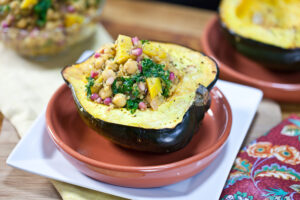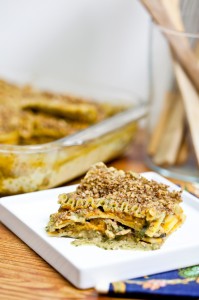 Side dishes are always my favorite part of the meal.  A plate piled high with roasted sweet potatoes and root veggies, stuffing, mashed potatoes and gravy, green bean casserole, and a biscuit to sop up everything my fork will miss is my idea of a great Thanksgiving plate.  I'm not sure that I'm going to go all out this year, since it is just the two of us and there is only so much food we can eat, but here are some sides that may or may not make an appearance: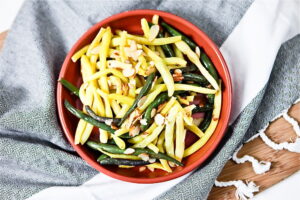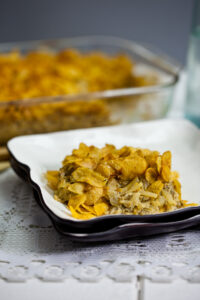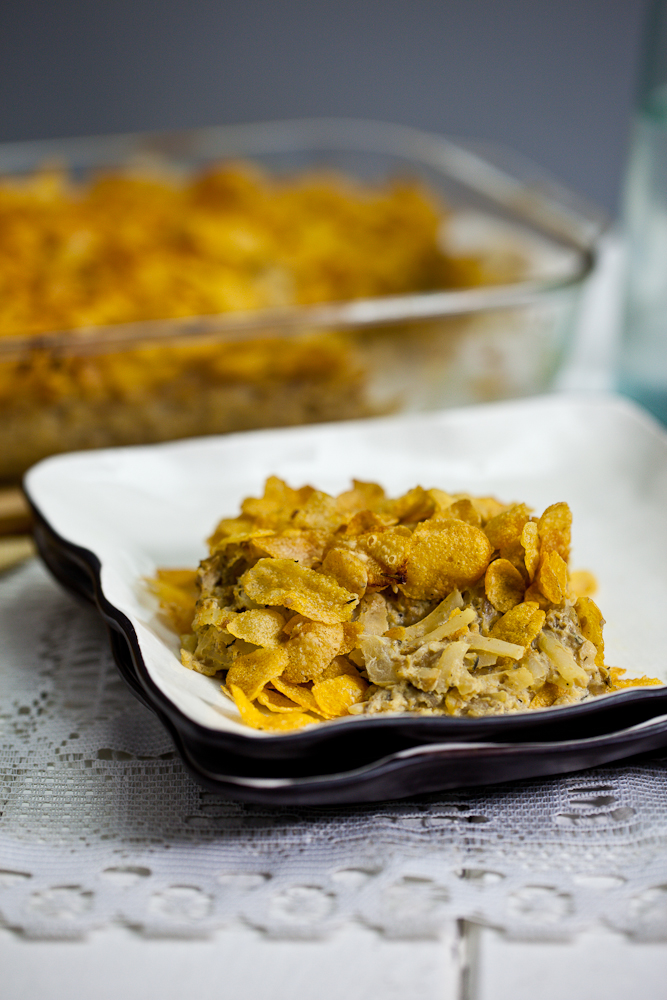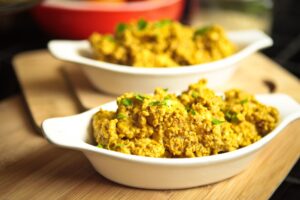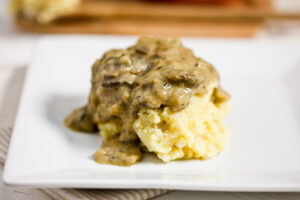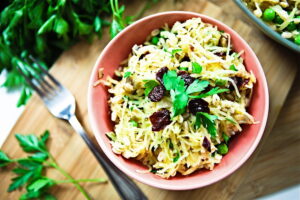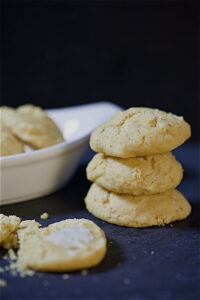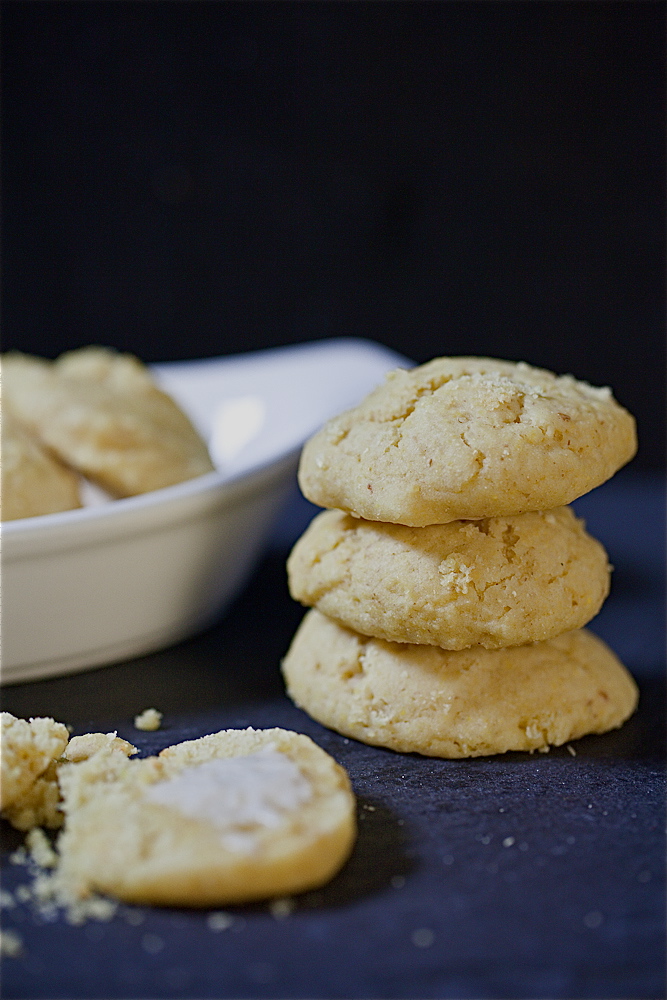 Dessert might be my second favorite part, though it's usually several hours after the main meal because I'm so stuffed.  If you're a pie maker, Gena and Cara have some fantastic looking pumpkin pies.  I'm not a very good pie maker (yet!!!) so we will likely just settle for something sweet and pumpkiny (or just sweet- we're not picky!):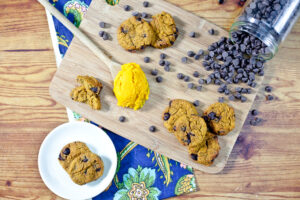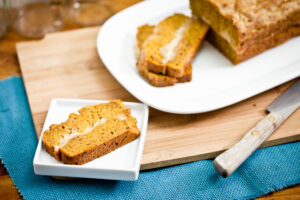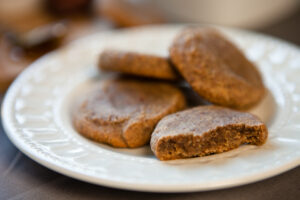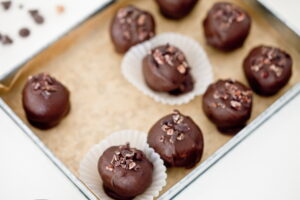 If you're still searching for ideas, Cara has an insane amount of gluten-free, vegan (and many kid-friendly) Thanksgiving recipes that definitely needs to be checked out and Cadry has done a wonderful round-up of her Thanksgiving favorites as well.  Isa has a full vegan Thanksgiving menu that takes less than an hour to make, and Kathy's Vegan Thanksgiving 101 is a must-read.  If you're still searching next week, I may (or may not- depends on how the recipe testing this weekend goes) have some more delicious ideas for you then.  I know you're all going to be menu-planning and cooking and baking this weekend, but amidst all of the pre-Thanksgiving festivities, take some time to take a few breaths have a fabulous weekend.
Photography by Chris Miller