I'm one of those people who actually really loves every season. Every time a new season approaches, I'm like "Oh my god! It's [insert season here]! [Season] is my favorite!" I love basking in the sun's warm rays in the Summer, but in the Winter, there's no one that loves bundling up in a scarf and hat to face the cold winds more. I get excited about breaking my boots out of the closet come Fall but I'm just as overjoyed the first time I can show off my pedicure in sandals in the Spring.
With that said, though, I'm totally stoked about Spring right now. It's my favorite. I'm loving the beautiful, fragrant lilacs at my farmer's market and every time I see a bright, shiny strawberry, I get excited for all of the smoothie bowls that they'll soon be topping. In fact, with every trip to the grocery store, I end up with a basket full of asparagus, sugar snap peas, and other beautiful greenery, eager to get my butt in the kitchen. With all of this inspiration via fresh produce, there are tons of things I can't wait to eat this Spring. Here's a small list of vegan Spring recipes that are getting me excited.
VEGAN SPRING RECIPES
Brunch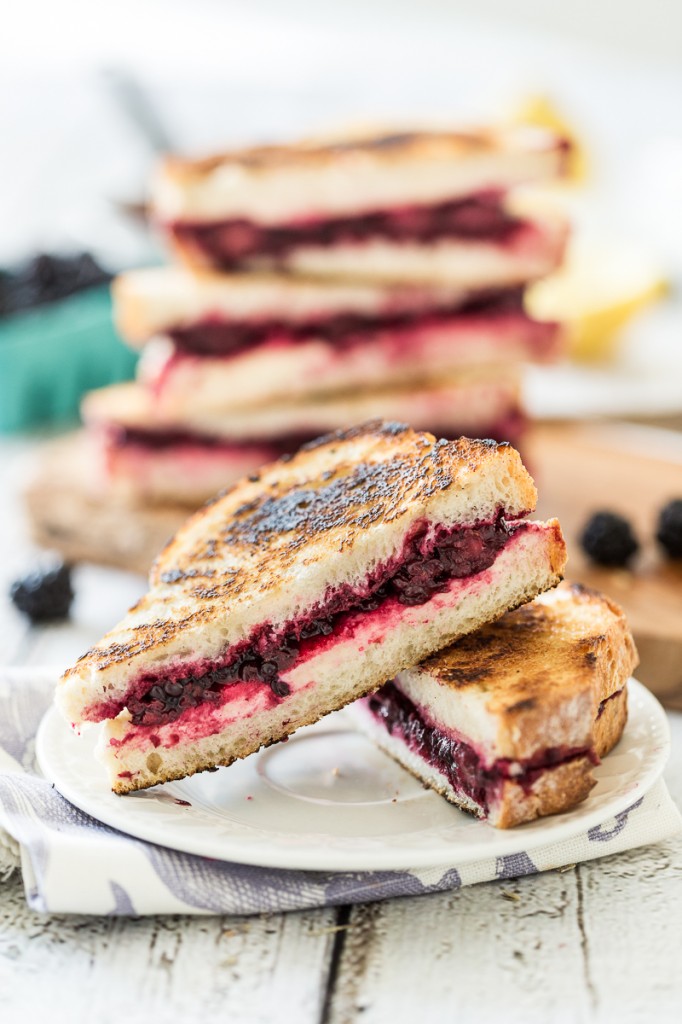 Lemon-Lavender Blackberry Ricotta Grilled Cheese Sandwiches
The Incredible Vegan Frittata (An Ode To Mung Beans)
Strawberry Lemon Scones with Lemon Glaze
Carrot Lox with Vegan Cream Cheese, Red Onion, Capers, & Fresh Dill (Olives for Dinner)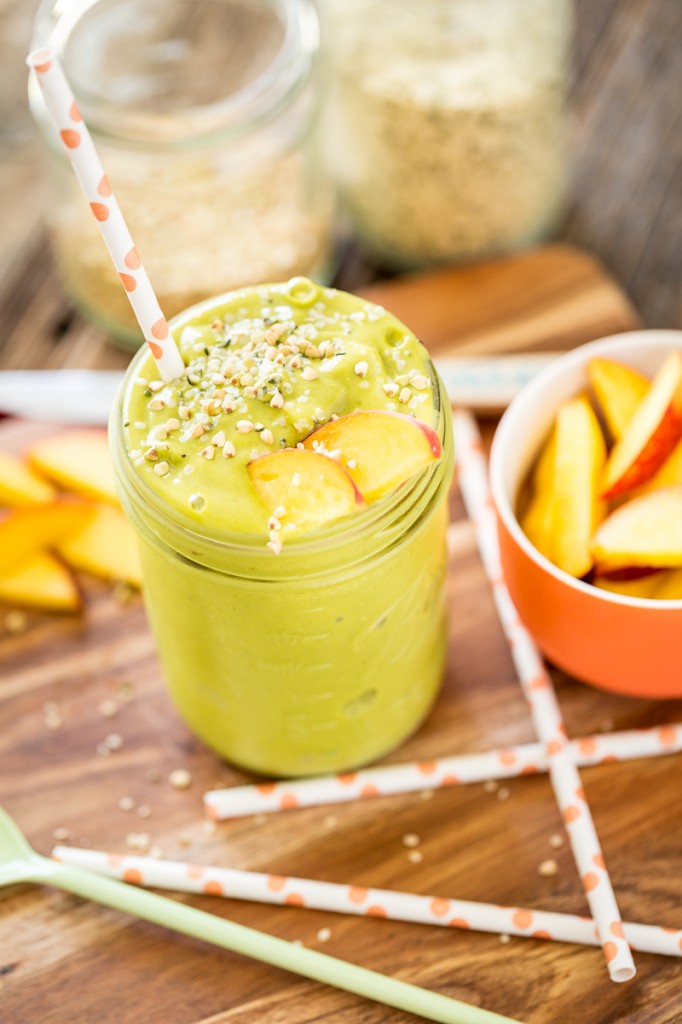 Energizing Peach Green Tea Smoothie
Tofu Benedict with "Caullandaise" (Cadry's Kitchen)
Baked Coffee Cake French Toast
Spring Swirl Smoothie (Healthy. Happy. Life)
Spring Greens Petite Vegan Quiche (Sunday Morning Banana Pancakes)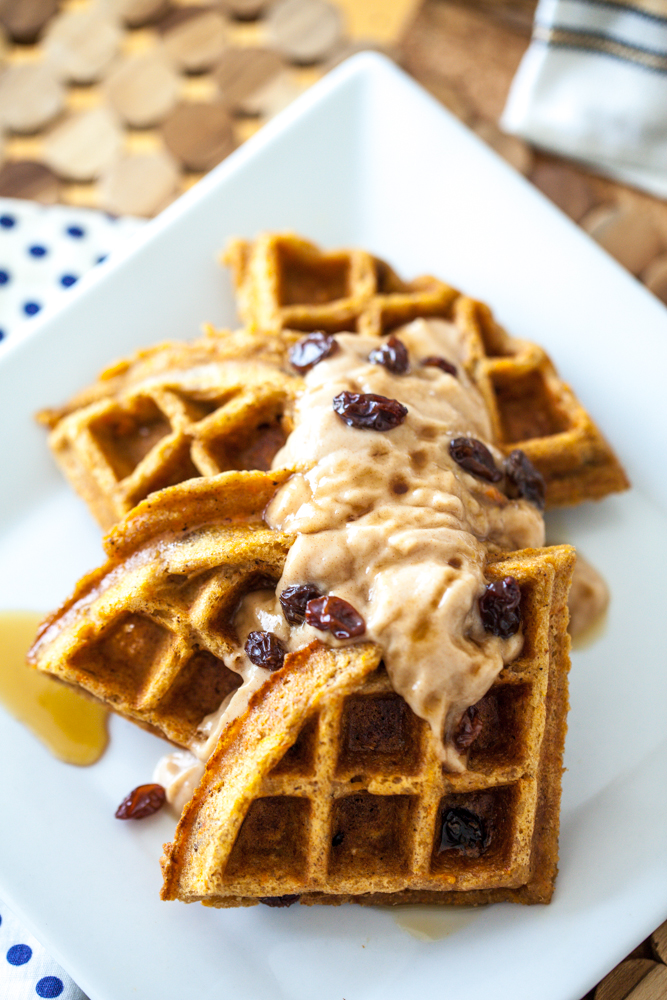 Carrot Cake Waffles with Cinnamon-Maple Cream Cheese Spread
Smoky Spring Asparagus Tofu Scramble (Vegan Richa)
Vegan Meyer Lemon Poppy Seed Muffins (Minimalist Baker)
Vanilla Almond Fig Granola Parfaits with Blood Oranges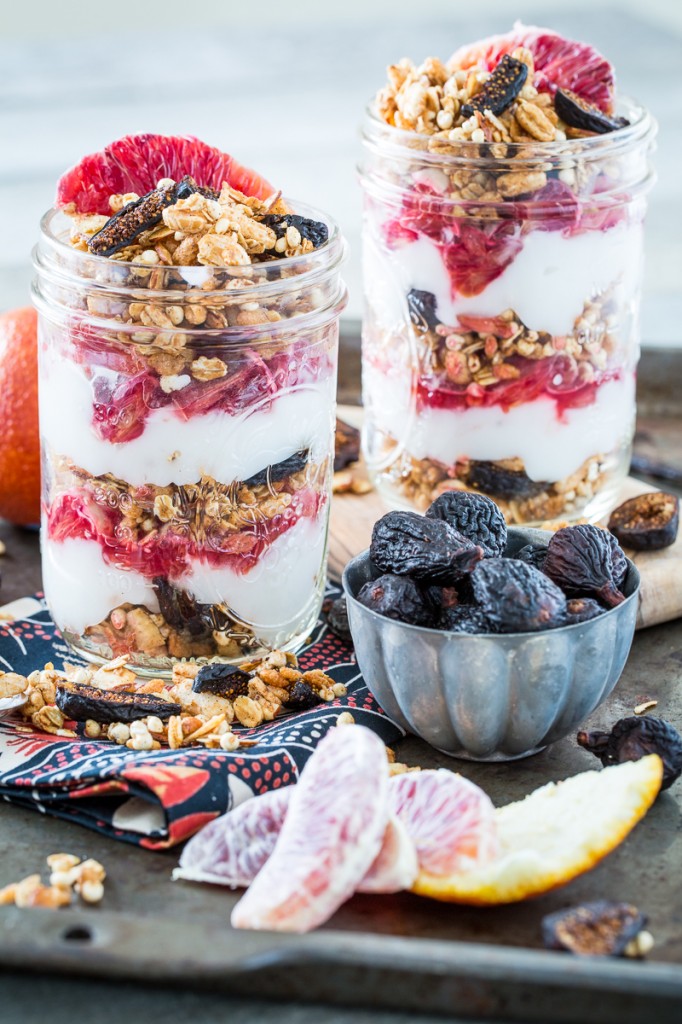 Salads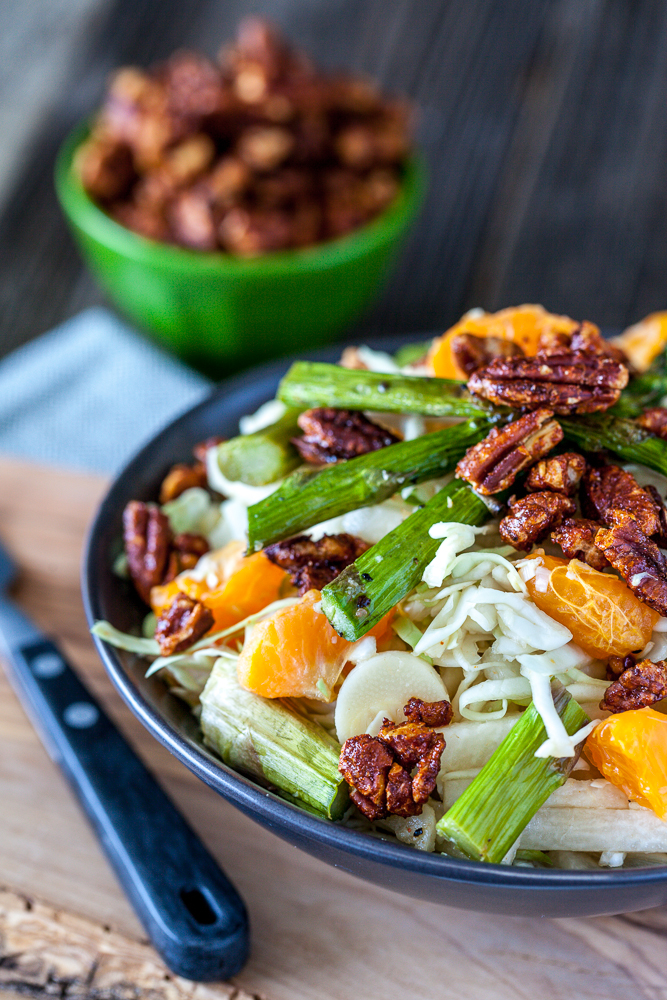 Heart of Palm, Jicama, & Asparagus Cabbage Salad with Tangerines and Maple-Sriracha Pecans
Chickpea, Spring Onion, & Tuscan Kale Salad (The First Mess)
Lemon Herb Quinoa with Hemp Seeds, Spring Peas, & Basil (Gena Hamshaw via Food52)
Springtime Strawberry Spinach Salad with Lemon Poppy Seed Dressing
Basil Citrus Salad with Balsamic Jam Dressing (The Frosted Vegan)
Quinoa Salad with Asparagus, Peas, Avocado & Lemon Basil Dressing (Two Peas & Their Pod)
Super Green Salad with Strawberries (The Vegan Chickpea)
Crowd-Pleasing Vegan Caesar Salad (Oh She Glows)
Rainbow Kelp Noodle Salad with Lemon Almond Ginger Dressing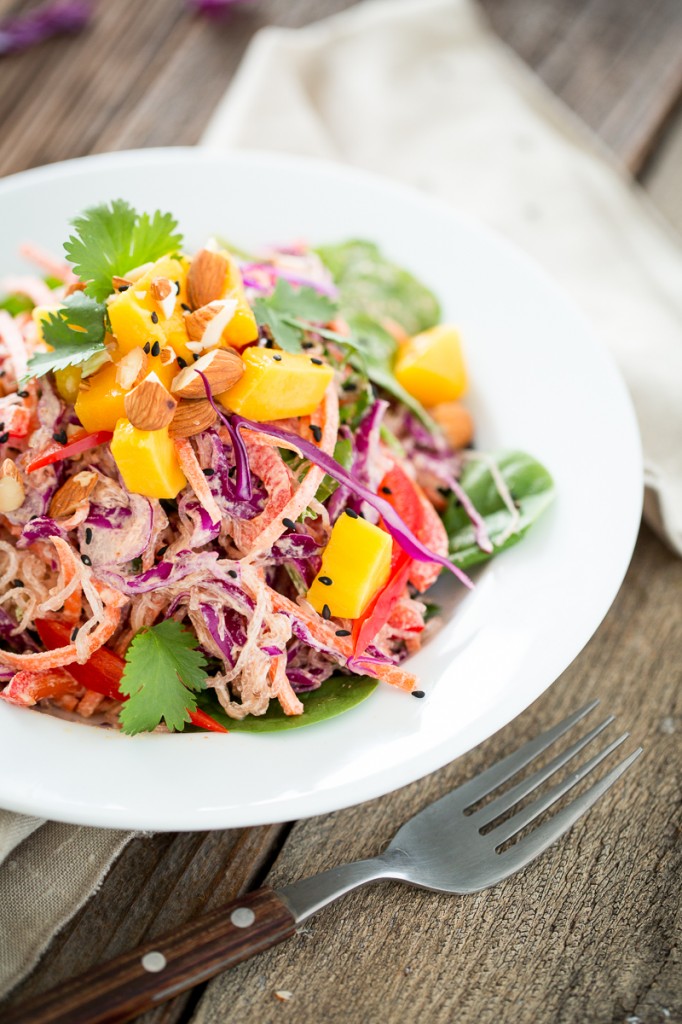 Soups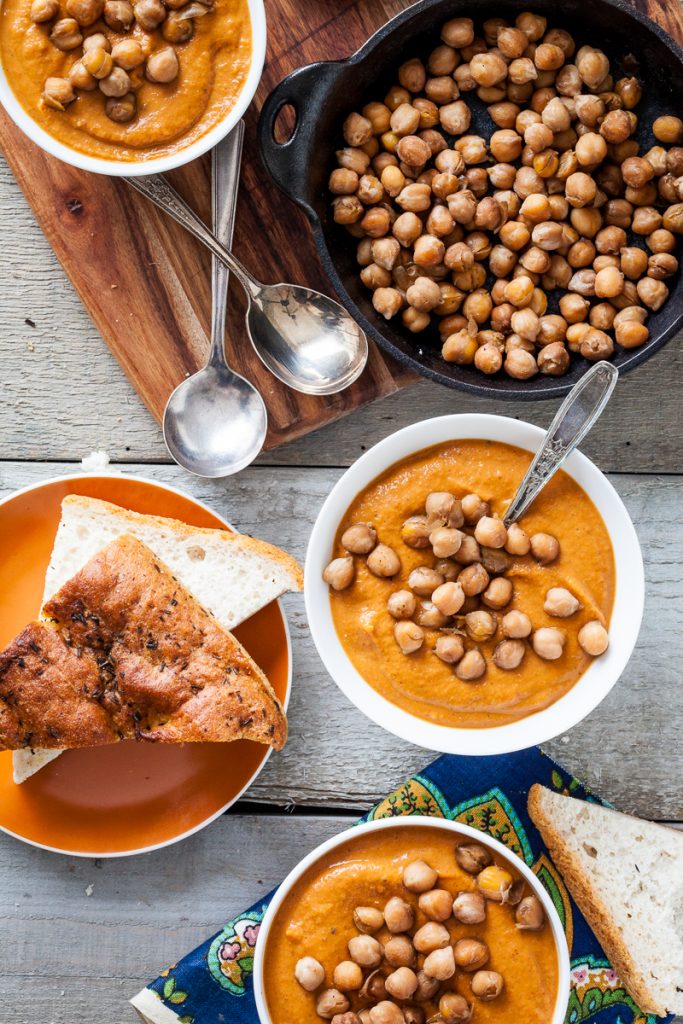 Spicy Almond Carrot Soup with Skillet-Roasted Chickpeas
Creamy Cauliflower Soup with Greens (Martha Stewart)
Lifting Lemon-Garlic Rice & Lentil Soup (Healthy. Happy. Life)
Spring Greens Soup with Baked Parsnip Fries (The Awesome Green)
Minty Raw Pea & Spinach Soup (Fat Free Vegan Kitchen) 
Green Vegetable Minestrone (The Healthy Chef)
Cream of Asparagus Soup with Crispy Roasted Shallots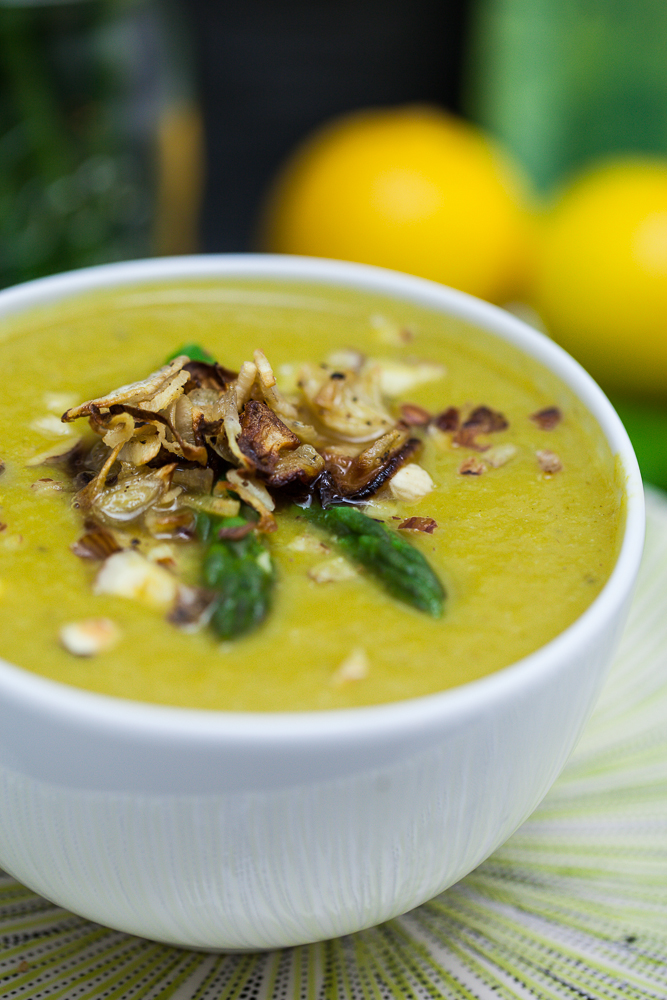 Mains & Sides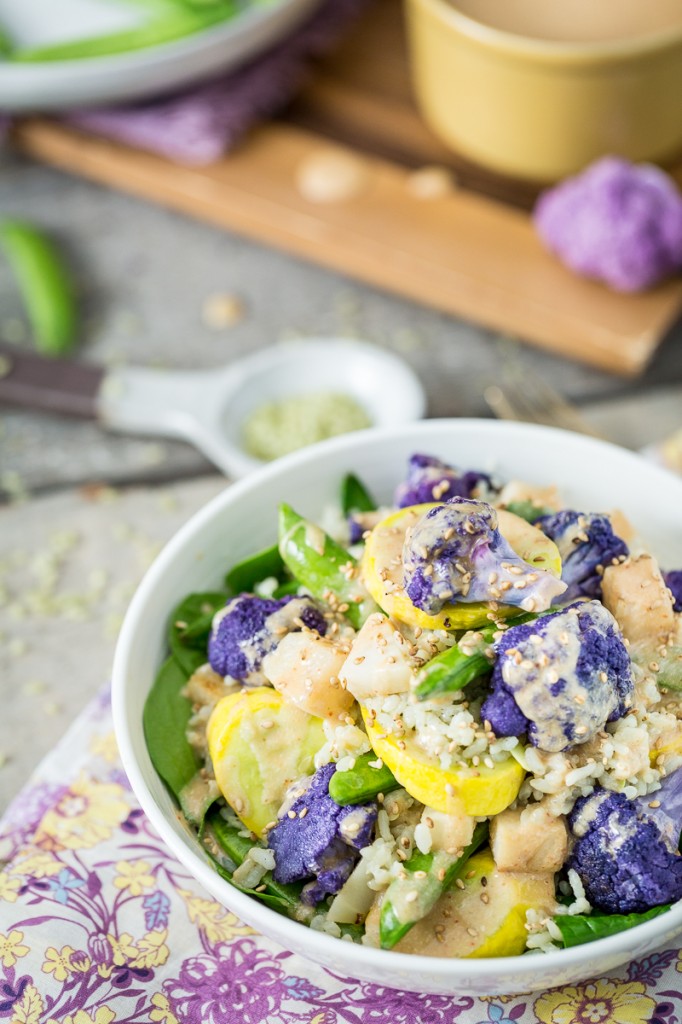 Spring Veggie Bowl with Jade Pearl Rice, Kohlrabi, & Coconut Tahini Sauce
Fully-Loaded Spring Samosas with Sweet n' Spicy Mint Chutney (My New Roots)
Asparagus, Pea, & Broccoli Rabe Saute over Chickpea & Chive Mash (Dolly and Oatmeal)
Beer-Battered Green Beans (Meet The Shannons)
Lean Green Portobello, Pesto, & Artichoke Panini (Fettle Vegan)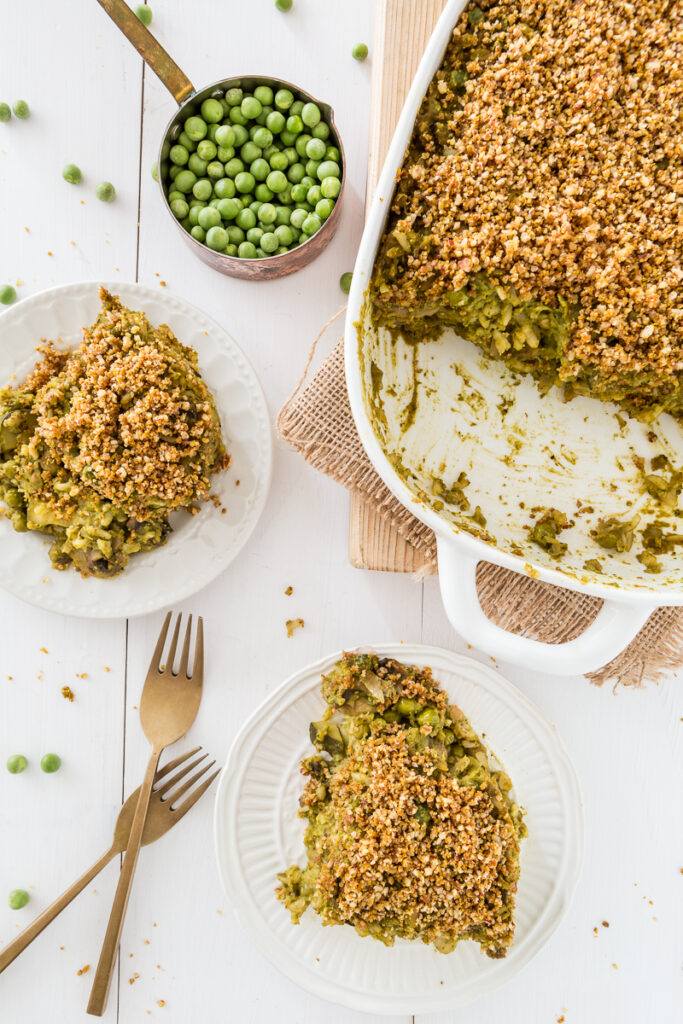 Pumpkin Seed Pesto Rice Casserole
Spring Vegetable Pad Thai (The Roasted Root)
Glowing Green Pasta Primavera (Oh She Glows)
Spring Soba Stir-Fry (Vegan Yack Attack)
Sweet Potato-Black Bean Summer Rolls with Coconut-Lime Tahini Sauce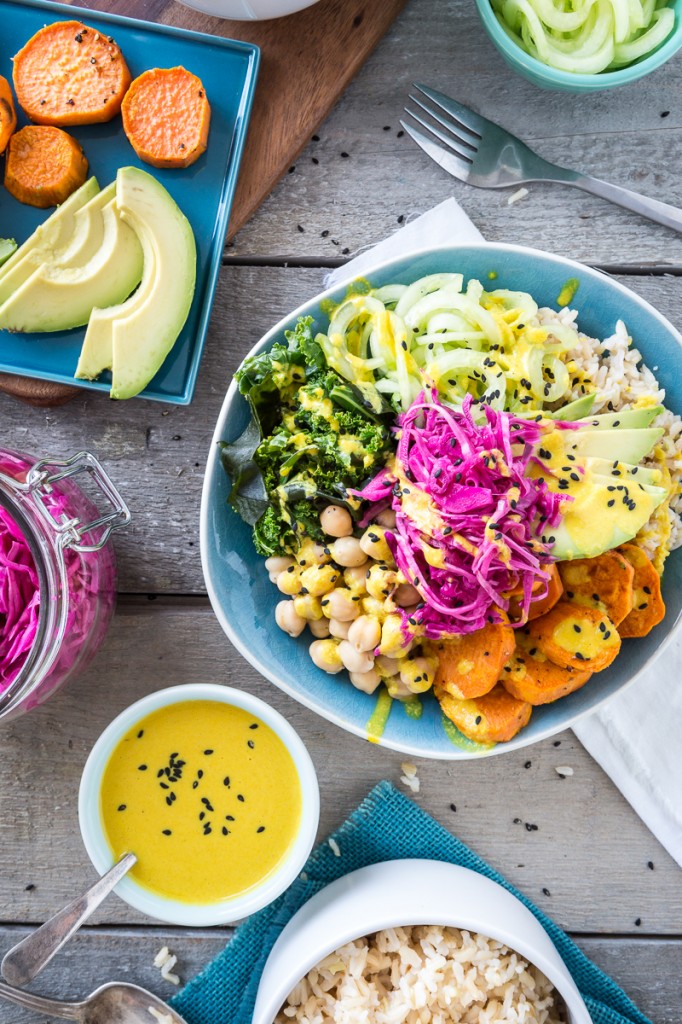 The Macro Bowl with Turmeric-Tahini Dressing
Spring Vegetable Potstickers with Sweet Chili Soy Dip (The First Mess)
Lentil Shepherd's Pie (Pure Ella)
Harissa-Spiced Chickpea Avocado Salad Grilled Cheese Sandwiches
Very Green Vegan Pesto Pizza (Edible Perspective)
Orecchiete with Cabbage, Peas, & Lemon Cashew Cream Sauce (Vegenista)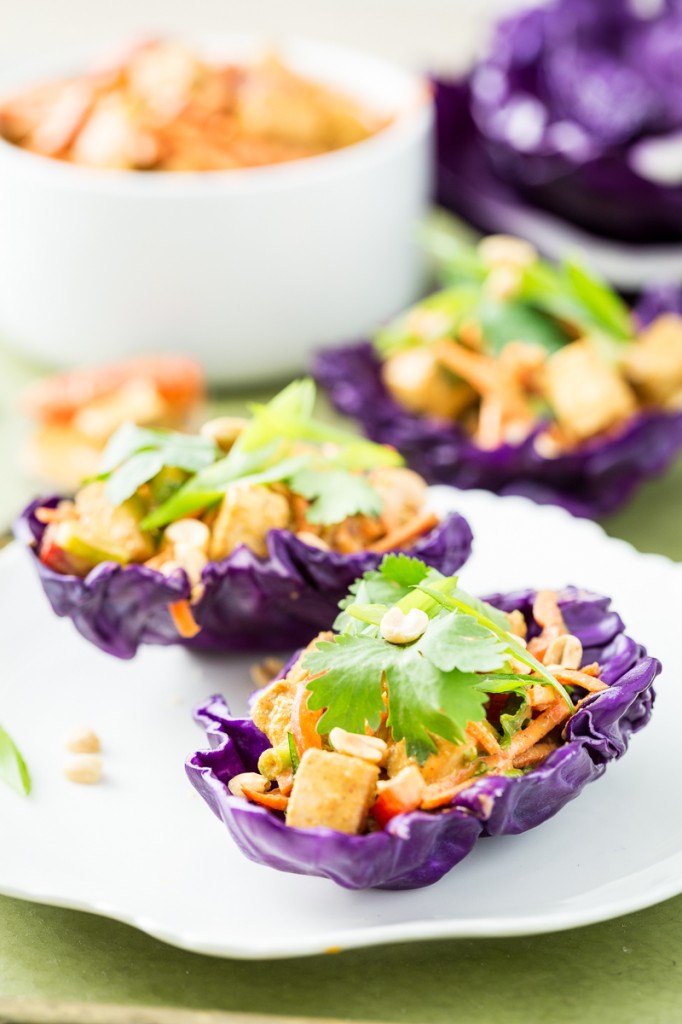 Desserts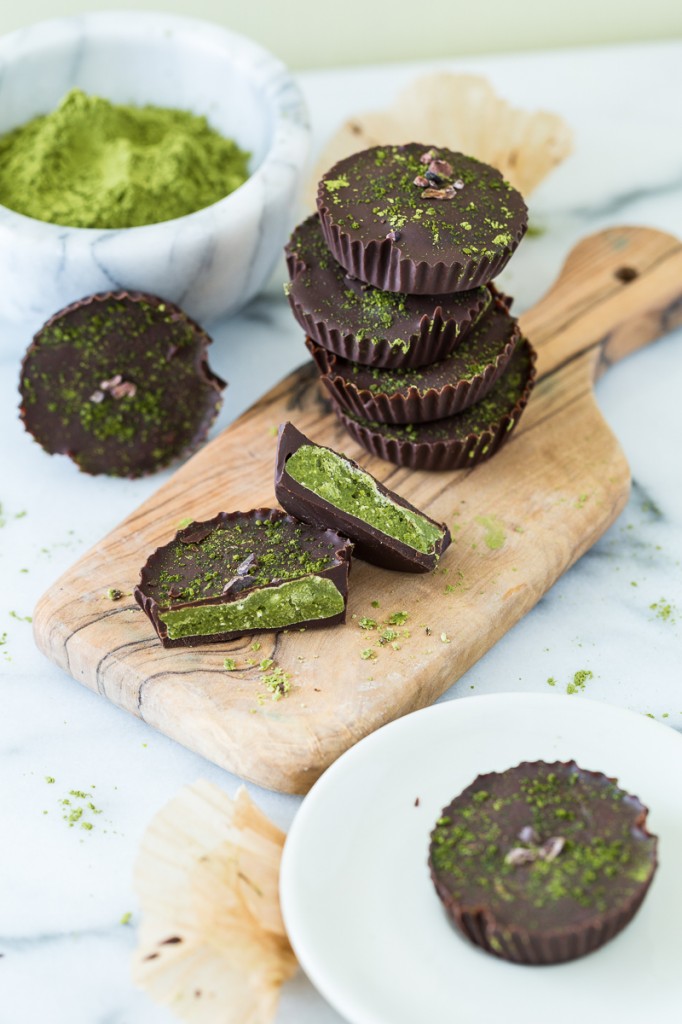 Vanilla Lavender Cupcakes (Veganivore)
Gluten-Free Lemon Sugar Cookies (Fork and Beans)
Lilac Cream Cake (Green Spirit Adventures)
Chewy Apricot Almond Oatmeal Cookies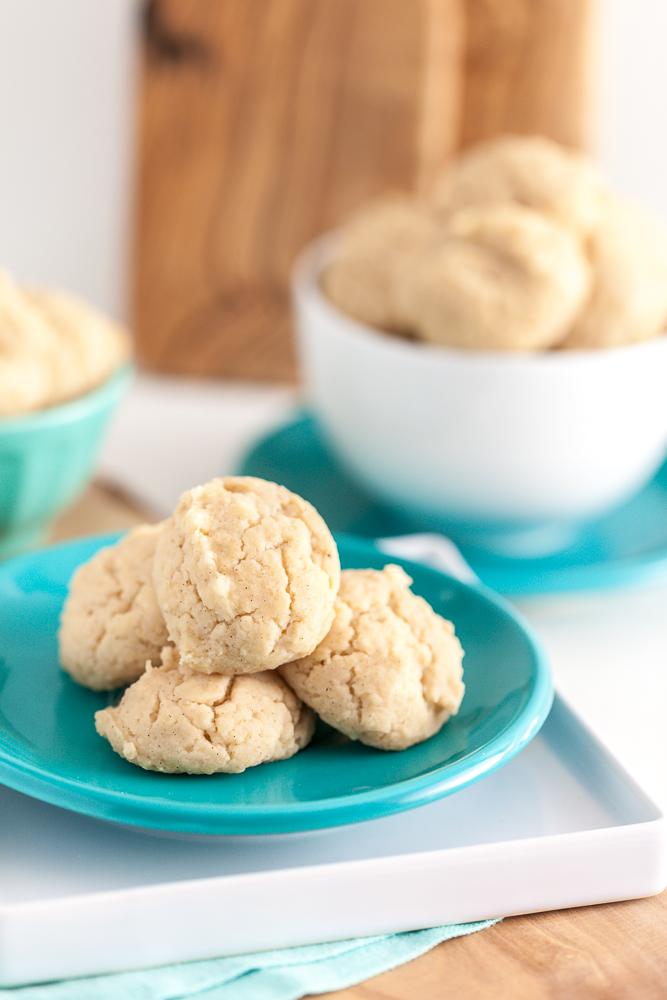 Raw Carrot Cake with Cashew Cream (This Rawsome Vegan Life)
Pistachio Ice Cream (My Darling Vegan)
Saffron Blood Orange Pound Cake
Vegan Hot Cross Buns (The Vegan Cookbook Aficionado)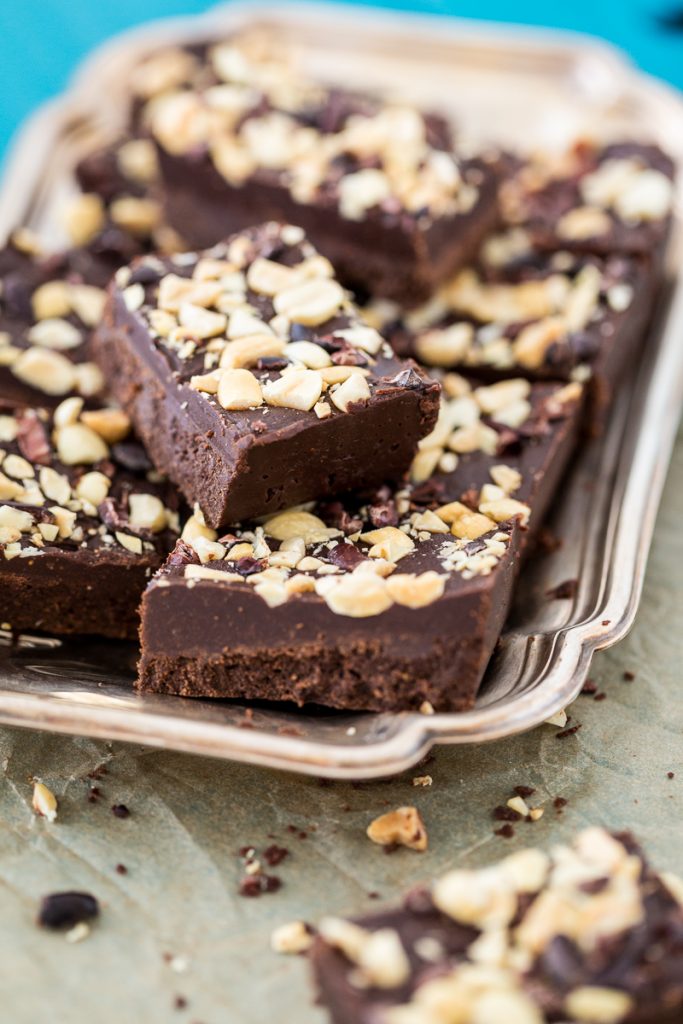 Easter Treats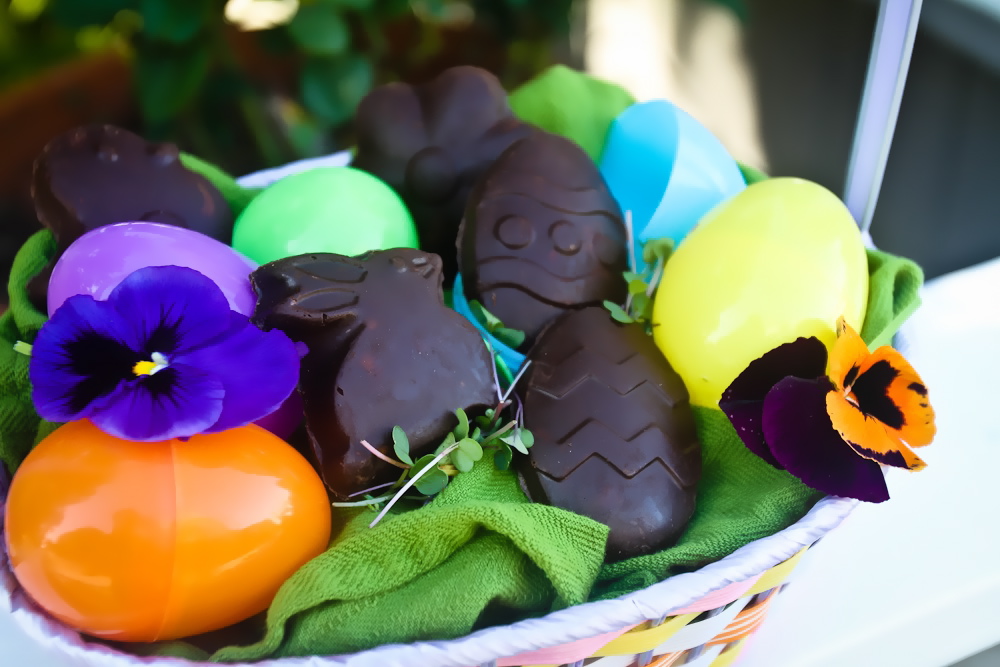 Chocolate Peanut Butter Easter Candy
Gluten-Free Vegan Cheezy Bunny Crackers (Fork and Beans)
Easter Almond Baby Chicks (Fork and Beans)
Healthy Cadbury Creme Eggs (Chocolate Covered Katie)
Chocolate-Covered Cheesecake Easter Eggs (Ricki Heller)
for more vegan Easter ideas, check out these 25 Vegan Easter Recipes.
 What are you looking forward to this Spring?